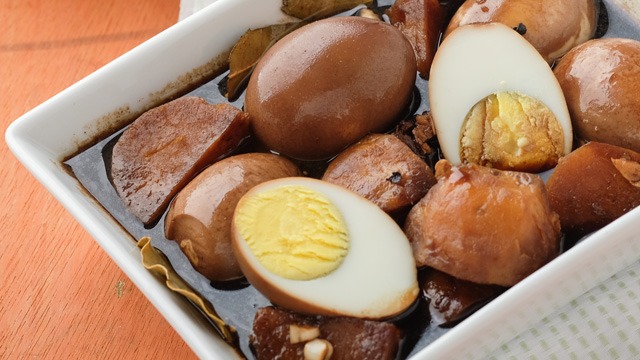 Eggs are the cornerstone of many delicious recipes. It's an essential ingredient in many baking recipes and a delicious component in many dishes. 
It's such a useful ingredient that sometimes we forget that it too is quite delicious itself. One of the easiest ways of cooking the egg is by boiling it. Just water and a few eggs are all you need to get started. If you want to let the humble egg be the star of your dish, try one of these delicious egg recipes: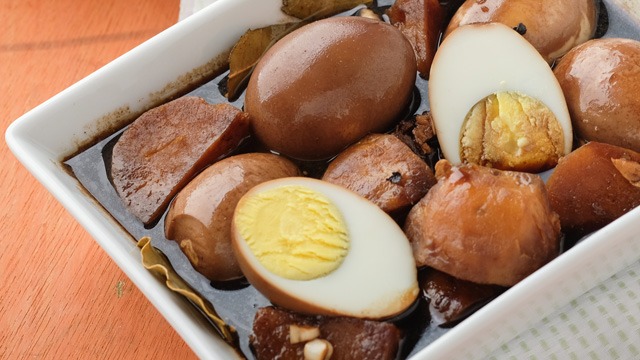 1 Adobong Itlog at Patatas Recipe 
The intense flavor of soy sauce, vinegar, garlic, ground black pepper, and bay leaves is more pronounced when you have simple ingredients to highlight its flavors. This delicious sauce is the marinade that these eggs and potatoes soak in as the sauce simmers and melds with each other. The egg is dunked in the sauce and only when it's sliced into do you achieve the perfect bite of adobo sauce and egg. Unli rice, please!
Swap the potatoes with meaty pork chunks for a real adobong Pinoy meal!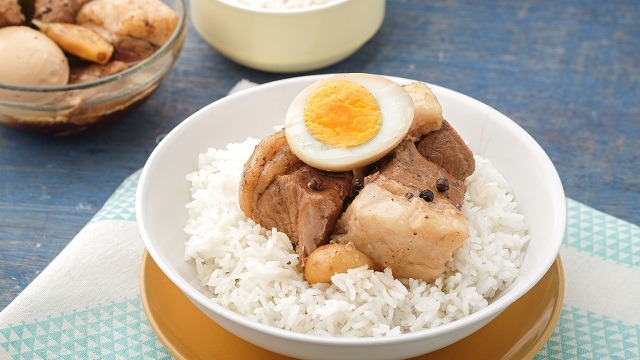 Adobong Baboy at Itlog Recipe
Posted in:
Recipe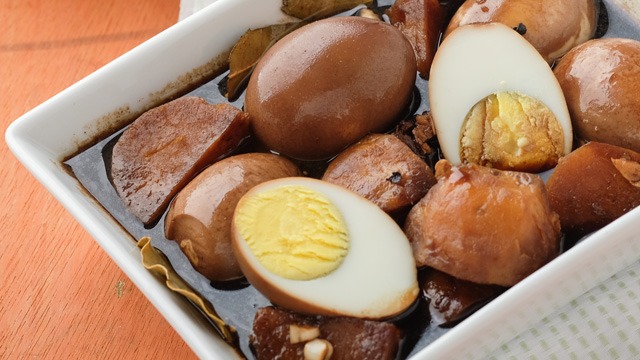 Adobong Itlog At Patatas Recipe
Posted in:
Recipe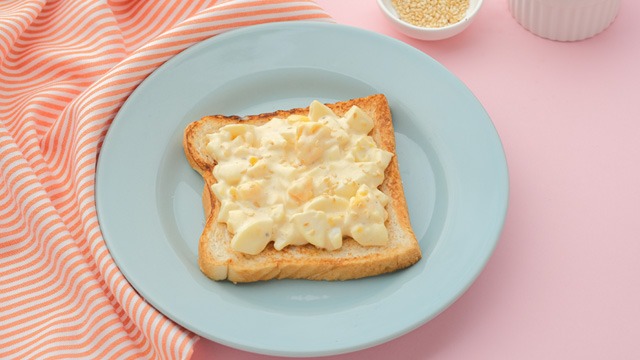 2 Egg Salad on Toast Recipe 
The Japanese were onto something when they mixed egg salad with their creamy mayonnaise. To make this egg salad more than just simple, we added a little warmth and flavor with the addition of sesame dressing to the mayo mix. We finish it off with sesame seeds on top and you get an egg salad sandwich that can rival any that you have to buy in Japan! 
Make it even more appetizing with shrimps or even bacon bits scattered all over the top!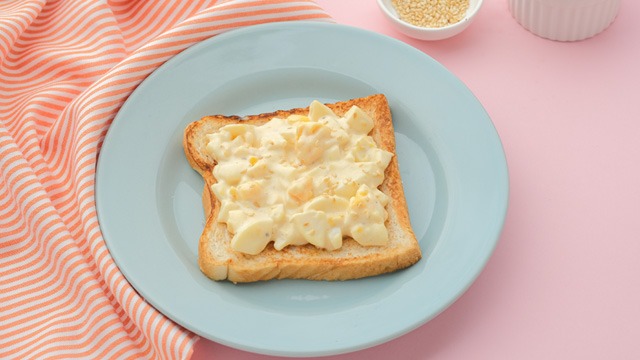 Easy Egg Salad on Toast Recipe
Posted in:
Recipe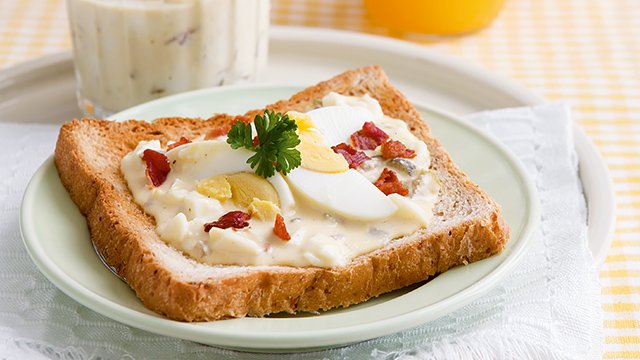 Egg Salad with Bacon Recipe
Posted in:
Recipe
Shrimp and Egg Salad Recipe
Posted in:
Recipe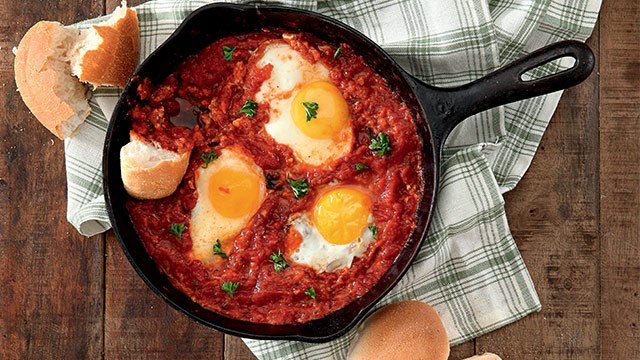 3 Shakshouka Recipe 
Also known as "eggs in purgatory", this Middle Eastern dish is actually breakfast food. Fast and easy to make, the tomatoes are spiced up with a few choice ingredients and the eggs are cradled in the tomatoes until ready to serve. Serve it with pandesal for that Pinoy touch. 
Add chicken for a meatier version to make it even more delicious and filling.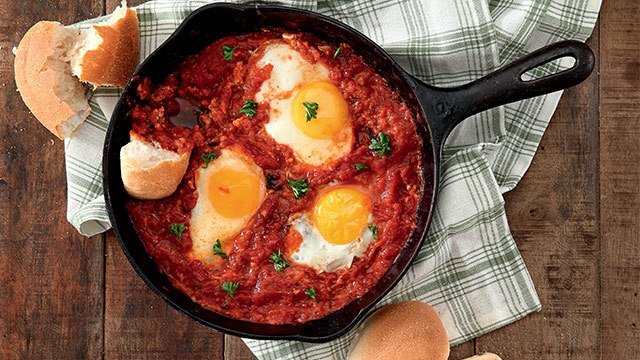 Shakshouka Recipe
Posted in:
Recipe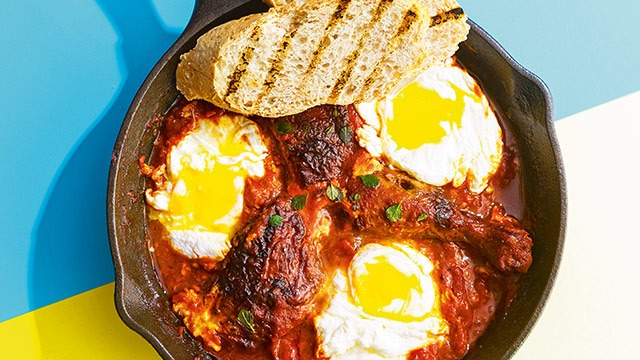 Chicken and Egg Skillet Recipe
Posted in:
Recipe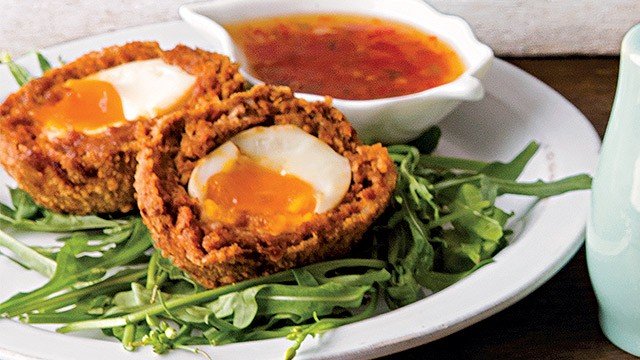 4 Soft Scotch Egg Recipe
A scotch egg is a dish that sees a boiled egg wrapped in a thin coating of a ground meat mixture usually sausage meat and cooked again until the meat is cooked through. It's a cooking challenge for many since the egg is typically overcooked. Keep the tips in the recipe in mind and you'll get an amazingly delicious meal with savory meat and a nicely cooked egg out of it.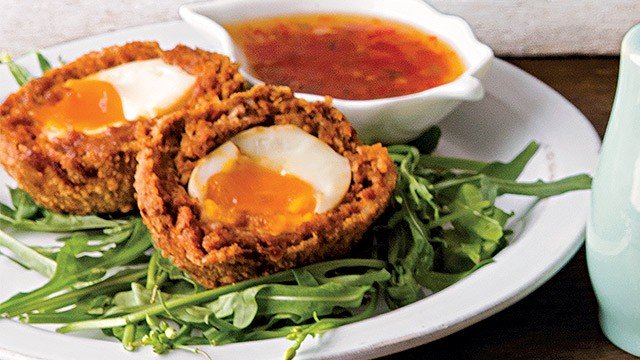 Soft Yolk Scotch Egg Recipe
Posted in:
Recipe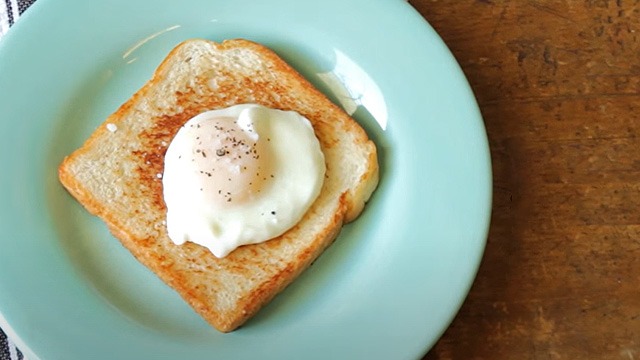 5 Poached Egg on Toast Recipe 
However, this humble poached egg is a gloriously simple preparation that results in one of the most indulgent moments you will have with an egg: cutting into the runny yolk. Learn to do it right, and you'll have indulgent moments like this every time. 
ADVERTISEMENT - CONTINUE READING BELOW
Recommended Videos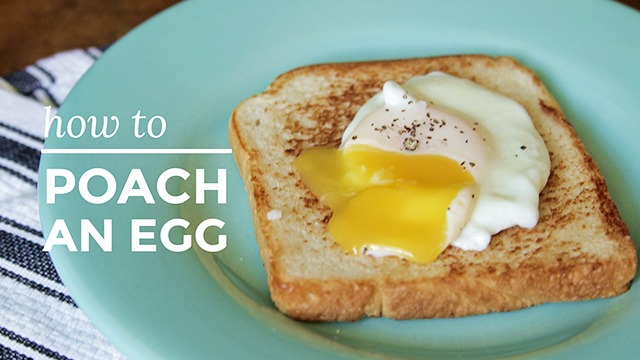 WATCH: How to Poach an Egg
Posted in:
Cooking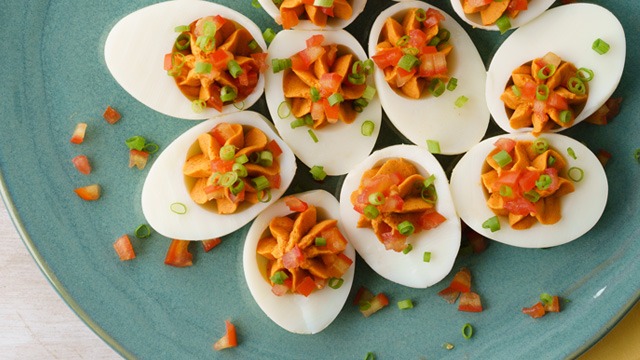 6 Deviled Eggs Recipe 
The best kind of egg can be the most simple. In the case of the deviled eggs, these are luscious bites of egg separated and made even better. The yolks are mixed with mayonnaise, mustard, and other seasonings before it's stuffed back into the egg white shell. It's like eating a whole egg but definitely better.   
Switch things up and fill these eggs with a spicy combination made from egg yolks, mayo, and sriracha for a delicious kick. You can also fancy it up a bit and use saffron-infused egg yolk filling and a dusting of paprika to make these seemingly simple eggs a delight with every bite.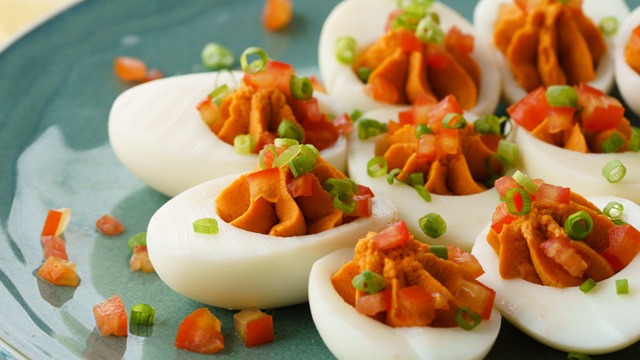 Spicy Deviled Eggs Recipe
Posted in:
Recipe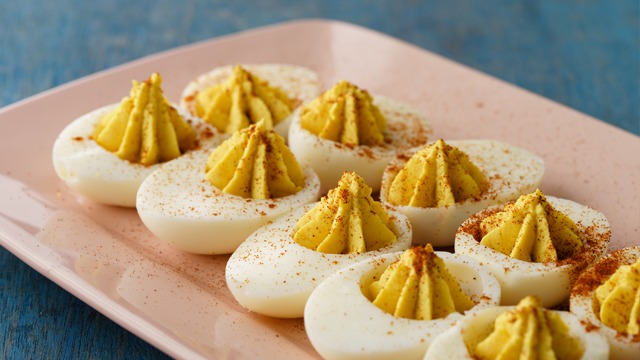 Easy Deviled Eggs Recipe
Posted in:
Recipe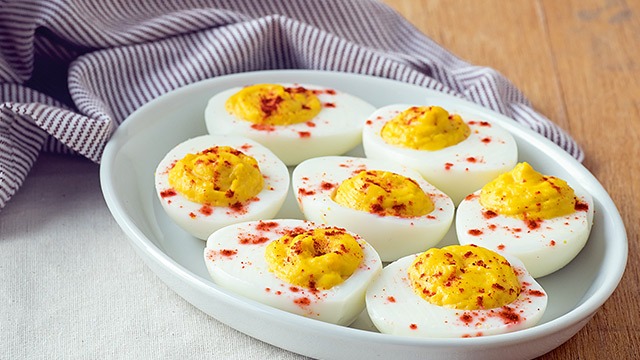 Saffron Deviled Eggs Recipe
Posted in:
Recipe
What are your favorite ways of preparing and cooking egg dishes? 
***
Thinking about what to cook next? Join our Facebook group, Yummy Pinoy Cooking Club, to get more recipe ideas, share your own dishes, and find out what the rest of the community are making and eating!
Got your own version of the classic dishes? Pa-share naman! Get your recipe published on Yummy.ph by submitting your recipe here.