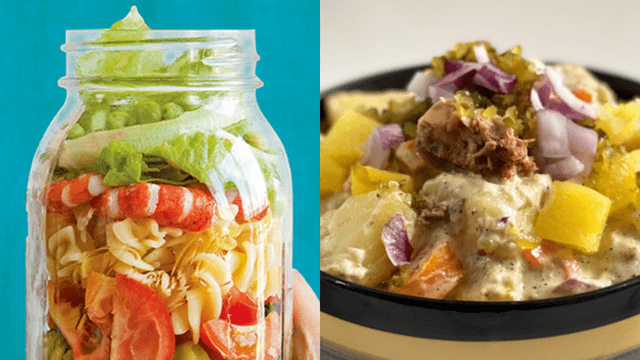 Salads might be the last thing on our minds when we're looking for something to eat. And that makes sense. After all, salads are known for their leafy green ingredients that don't always make the heartiest meals. They might be especially unpopular during Lent when Christians fast from meat during Fridays, opting instead to go for seafood or vegetable-based food.
But don't write off these salads just yet: the beauty of these recipes is that they're highly customizable. You'll be surprised at just how filling and delicious these salads are, especially as the veggies are balanced out by fish, seafood, and in some cases, pasta!
Here are delicious and hearty salad recipes you can eat during Lent:
1 Summer Vegetable Salad Recipe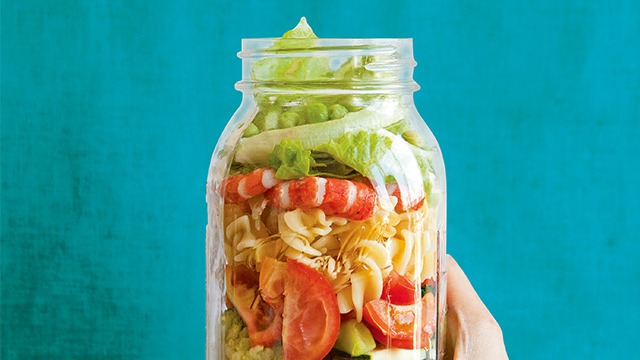 This salad has it all: crunchy greens, flavorful tomatoes and zucchini, sweet shrimp, and al dente fusilli pasta – all coated in an herby lemon vinaigrette dressing! This summer vegetable salad recipe is a balanced meal in itself, as it's got carbs, veggies, and protein altogether. The tangy lemon dressing really brings out the sweetness of the shrimp and the freshness of the veggies, and the only cooking you'll need to do is to boil the shrimp.
Yummy Tip: Allergic to shrimp? You can swap it out with fried tofu, grilled fish, or breaded fish fillets!
2 Tuna Potato Salad Recipe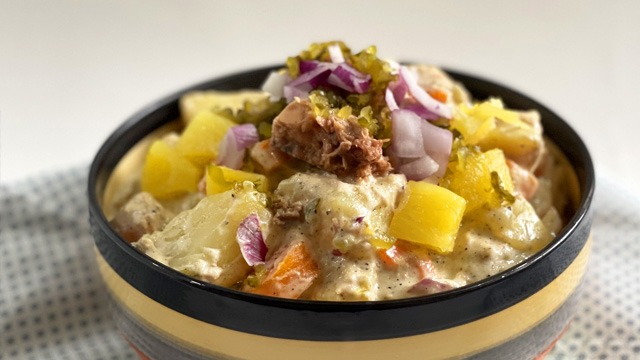 Even without proteins, potato salads are usually quite filling: the starchy potatoes are more than enough to satiate anyone's potato craving. They're usually topped with crunchy bits of bacon, but in this potato salad recipe, we've switched out the bacon with tuna. The fishiness of the tuna is balanced by pineapples and pickle relish, so this tuna potato salad recipe is a must-try if you're looking for something that's refreshing yet hearty.
Yummy Tip: Roast your potatoes instead of boiling them to give your potato salad an extra toasty crunch!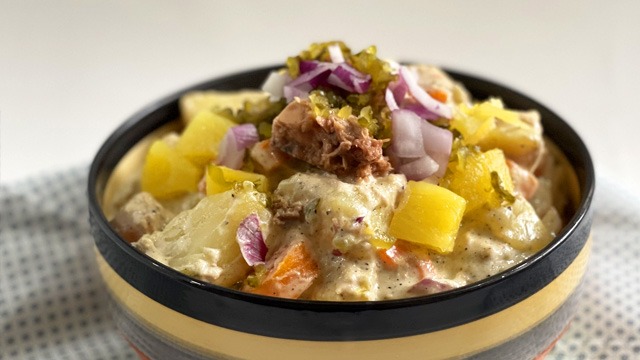 Tuna Potato Salad Recipe
Posted in:
Recipe
3 Seafood Salad Recipe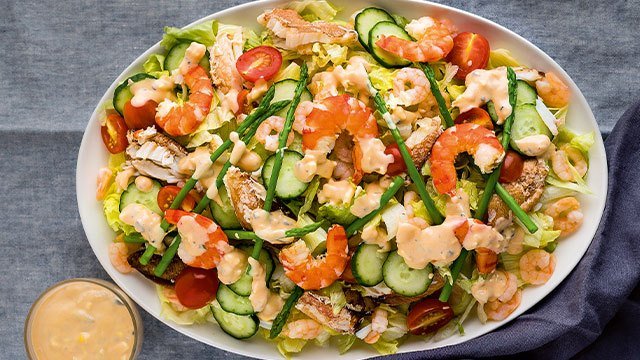 This seafood salad recipe features crabmeat and prawns, which are accompanied by fresh iceberg lettuce, cucumbers, tomatoes, and asparagus! It's a fresh-tasting salad with a creamy dressing. You can even swap out or add tuna, salmon, or your favorite fish to it, or add buttered croutons to make it heftier!
ADVERTISEMENT - CONTINUE READING BELOW
Recommended Videos
Yummy Tip: No time to cook crab and prawns? You can also use kani sticks or imitation crab sticks for the crab and replace the fresh prawns with frozen cooked shrimp.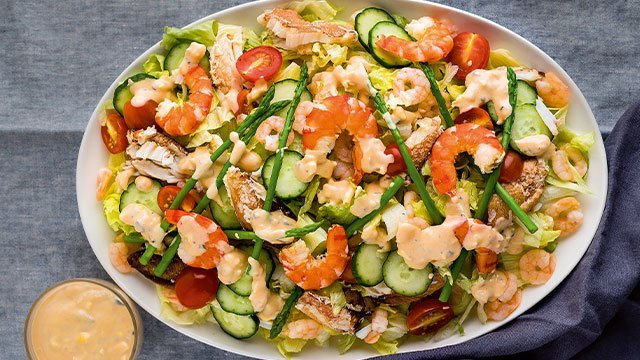 Seafood Salad Recipe
Posted in:
Recipe
4 Tuna Macaroni Salad Recipe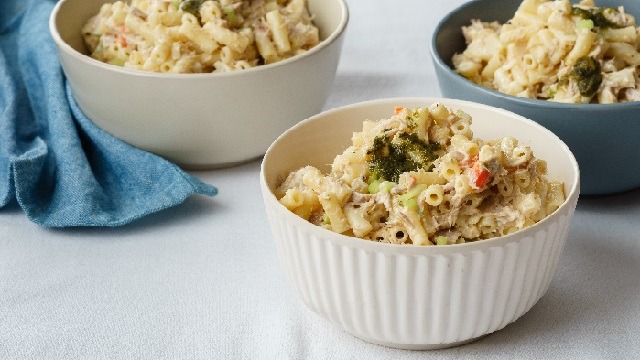 Pasta salads are the happy medium between salads and pasta dishes. They're refreshing enough to be eaten in small servings as an appetizer, but they can also double as a full meal when the serving size is increased! This tuna macaroni salad recipe combines the salty brininess of tuna with a creamy dressing, and a dash of pesto dressing ties the salad together beautifully.
Yummy Tip: When you're making tuna salads, use tuna chunks instead of flakes! The chunks will become smaller as you toss your salad, and you'll end up with perfectly-sized bites every time.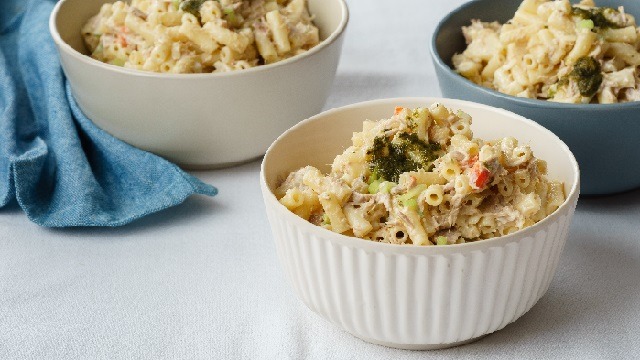 Tuna Macaroni Salad Recipe
Posted in:
Recipe
5 Ensaladang Pinoy with Sweet Calamansi Dressing Recipe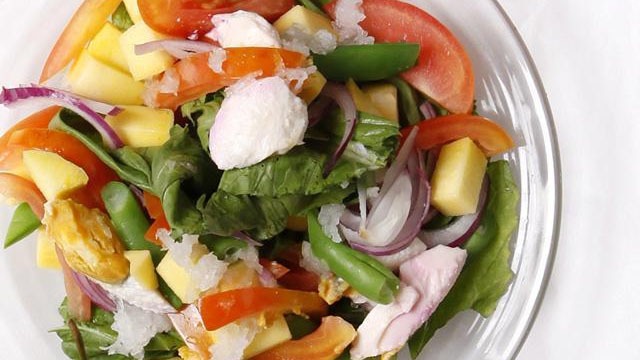 Tomatoes, string beans, onions, mustard greens, radish, and green mangoes are tossed together in an impeccably balanced sweet calamansi dressing in this ensaladang Pinoy recipe! This vegetable salad can be eaten on its own, but it's also one of the best things you can pair with grilled fish.
Yummy Tip: Make this salad a little creamier by adding chopped kesong puti to it! Alternatively, you can also add some protein to it by adding sliced hard-boiled eggs.
6 Prawn Salad Recipes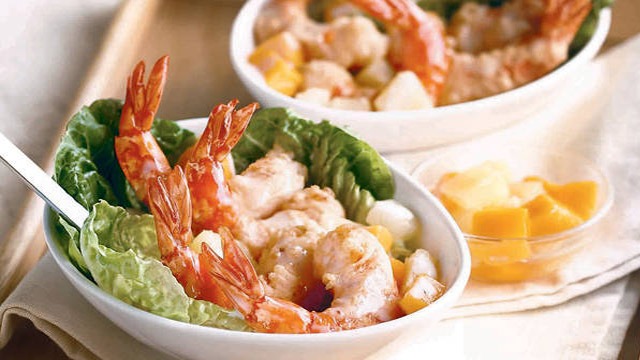 Prawn salads are one of the most popular appetizers at Chinese restaurants, and while they're usually delivered in big servings to big groups of people to share, they can actually be quite the hefty meal. The deep-fried, breaded prawns are crunchy and soft yet chewy, and they're balanced well by the sweet dressing and the sweet-sour fruits mixed in. Whether you prefer a cold prawn salad to combat the sweltering heat or find comfort in hot prawn salads, this seafood and fruit combo is sure to leave you craving for more.
Yummy Tip: If you're planning to cook the breaded prawns ahead for meal prepping, store them separately from the fruit and dressing so you can still reheat them. This makes them crunchy again before tossing them with the rest of the salad.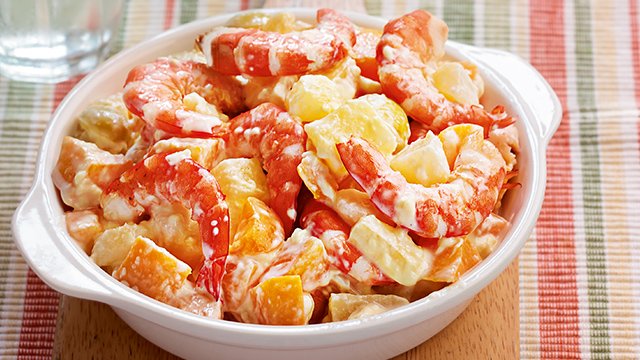 Cold Prawn Salad Recipe
Posted in:
Recipe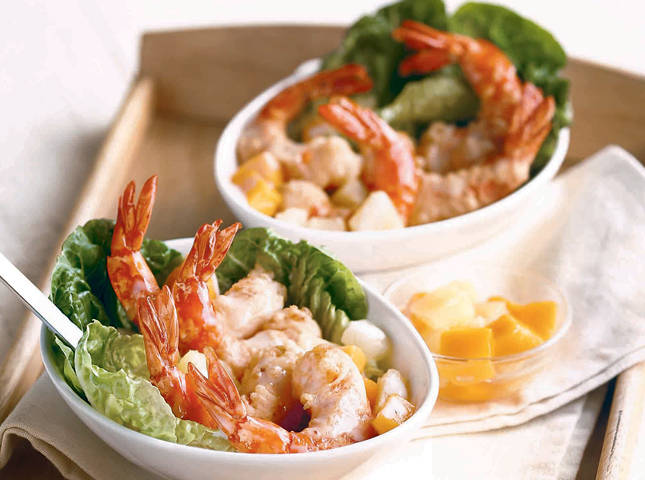 Hot Prawn Salad with Mangoes and Pineapple
Posted in:
Recipe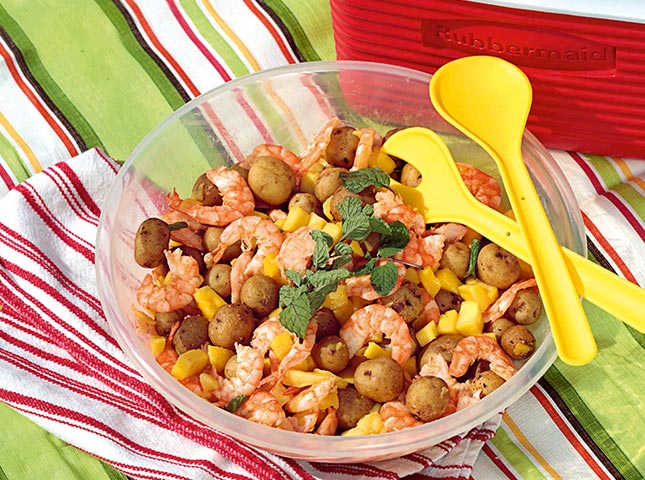 Chilled Mango and Prawn Salad Recipe
Posted in:
Recipe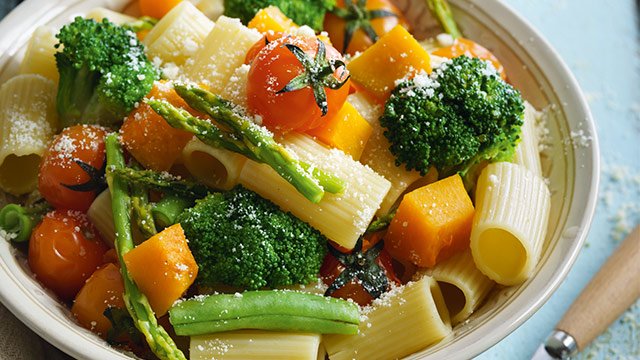 Meatless Pasta Recipes To Try
Posted in:
Cooking
***