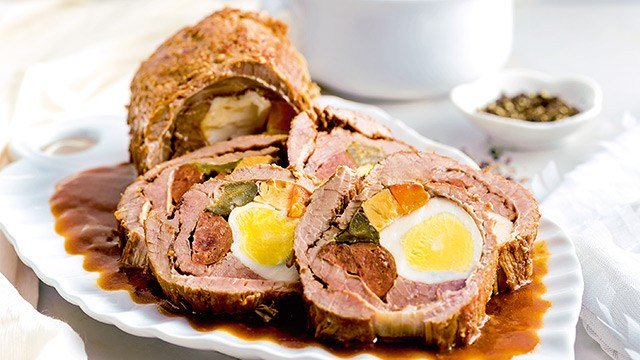 There's nothing more satisfying that eating scrumptious food that you love on a day that celebrates a new beginning with loved ones. That's what New Year parties are all about! 
Take the time to make it a special day with dishes that are delicious and will make you feel satisfied with every bite. Ring in the coming of the New Year with these recipes that will help you be in a celebratory mood to eat, greet, and be merry: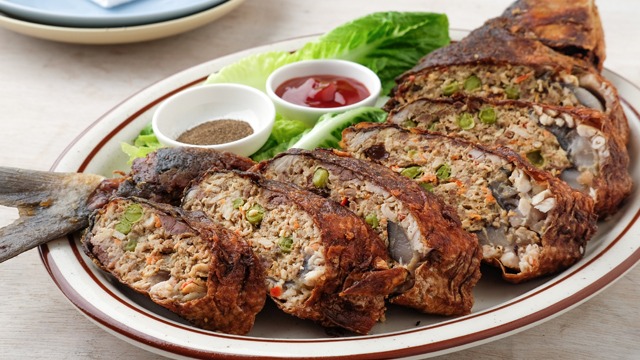 1 Rellenong Bangus Recipe 
Whether you like the chicken version or the fish version, the relleno recipe is a classic dish that deserves to be on the buffet table when the clock strikes 12. This recipe is easy if you follow the steps diligently. The result is a hearty offering that is both impressive and tasty that can also stir the nostalgic appetites of your titas and titos.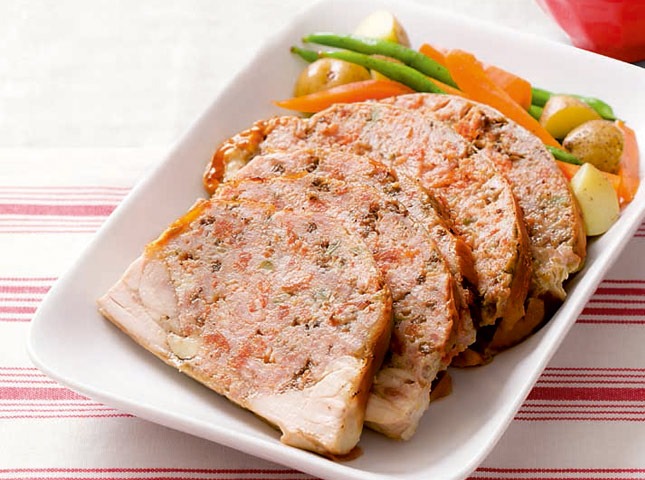 Chicken Relleno Recipe
Posted in:
Recipe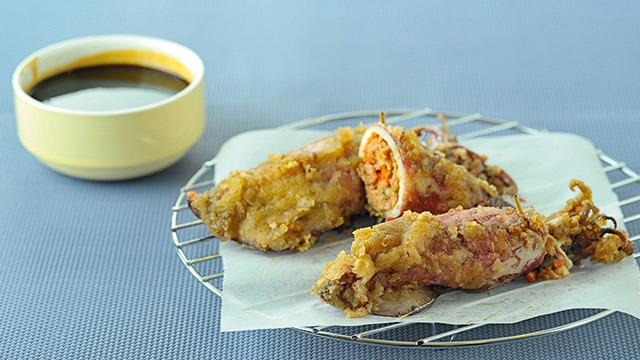 Crispy Squid Relleno
Posted in:
Recipe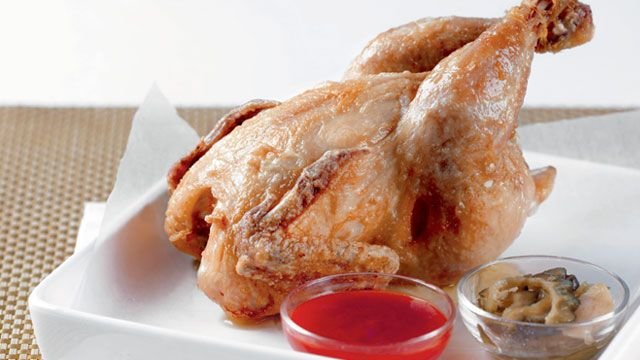 2 Pinoy-Style Fried Chicken Recipe 
Pinoys love their fried chicken and when it comes to the classic fried chicken, this version that's been fried whole is a restaurant favorite! However, it's not always on the menu at home but we think it can be for special occasions like New Year. What's surprising is the ease with which this fried chicken recipe version can be made so if you're feeling extra hungry for chicken, this whole chicken recipe is the one to make.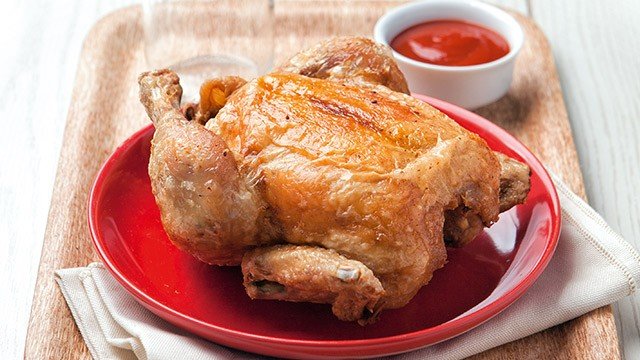 Pinoy-Style Crispy Fried Chicken Recipe
Posted in:
Recipe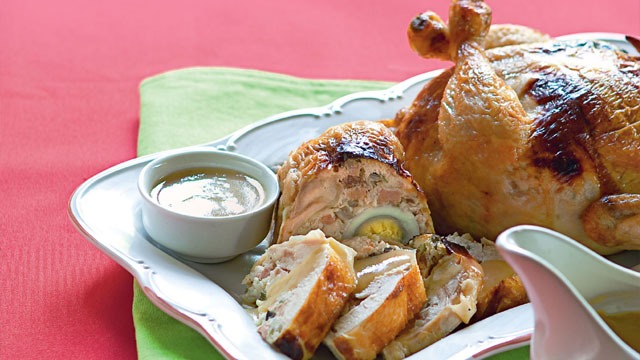 3 Chicken Galantina Recipe 
Other chickens will not be as appetizing in comparison to this chicken! This stuffed chicken is a whole chicken that's been deboned, stuffed, and then roasted to perfection. It's similar to the chicken relleno. While the relleno is served soon after it's been cooked, the galantina is usually and is best when served cold.
ADVERTISEMENT - CONTINUE READING BELOW
Recommended Videos
That means this is the perfect recipe to make ahead since there's no need to keep it warm!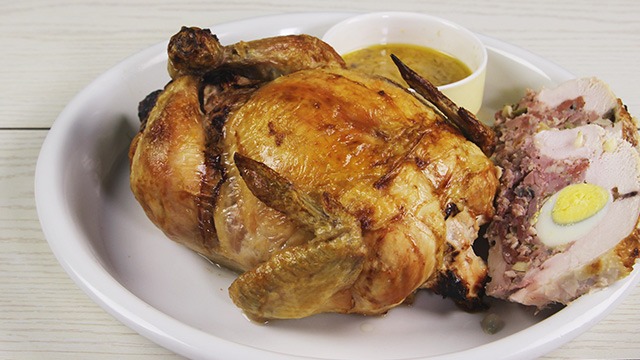 WATCH: How to Make Chicken Galantina
Posted in:
Cooking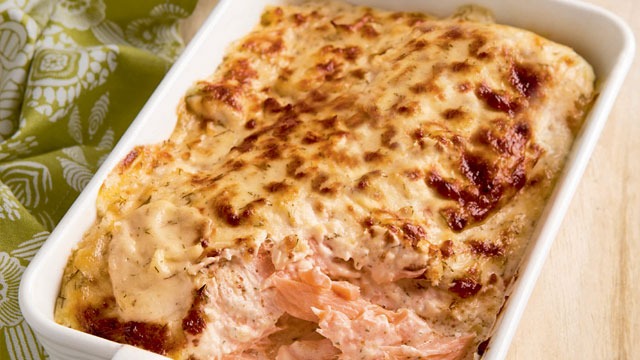 4 Baked Salmon in Pesto Cream Sauce Recipe 
Want to impress but don't have the time and skills to do it? This is the recipe for you! A simple baked can be your saving dish for this desire because not only is this baked fish recipe easy to make, it's automatically delicious and fancy at the same time. 
How can you go wrong with this incredibly creamy dish that you might have ordered from a restaurant?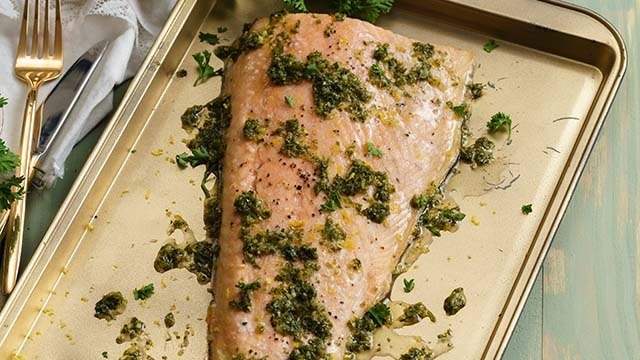 Baked Salmon with Pesto Recipe
Posted in:
Recipe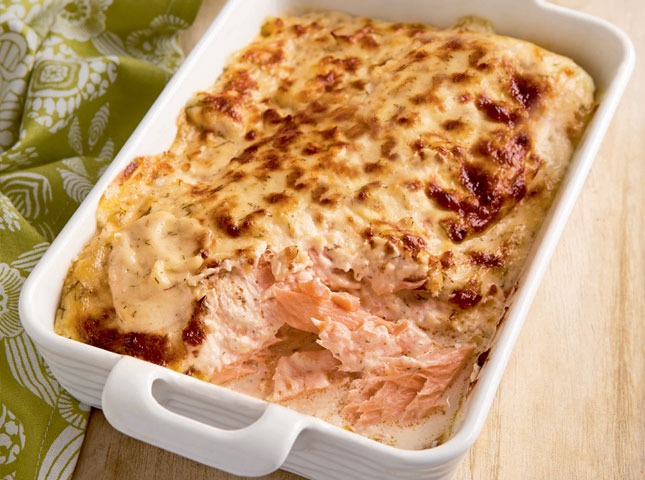 Baked Salmon with Parmesan Recipe
Posted in:
Recipe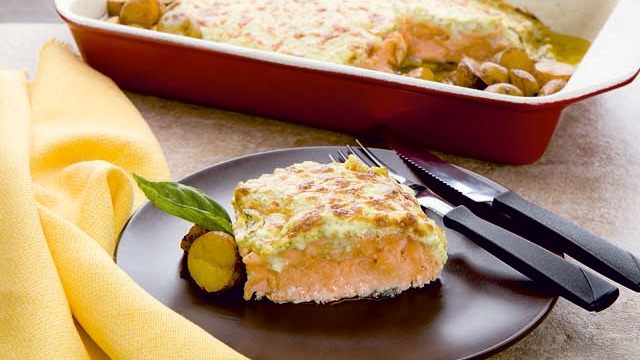 Baked Salmon in Pesto Cream Sauce Recipe
Posted in:
Recipe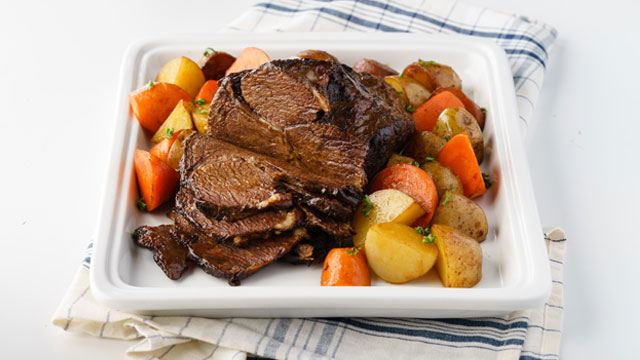 5 Beef Pot Roast Recipe 
Curious to try your hand at an impressive beef recipe? Beef roasts are one of the best ones to try! Even beginner cooks can make this dish! That's because the best beef pot roast recipes are simple and easy. You really only need the ingredients and time to make it. You can even make it on the stovetop if you've got a slow cooker! For those with an oven, it's still just as easy and tasty. You have to find out for yourself with any of these beef roast recipes: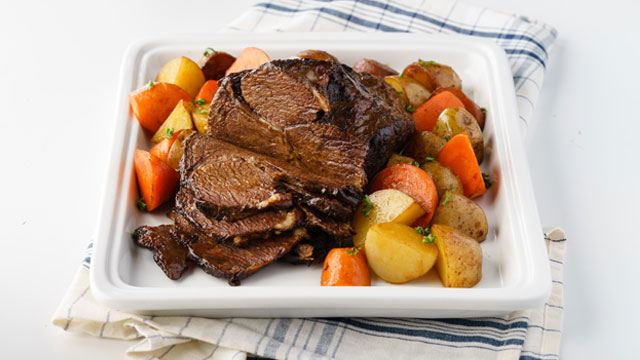 Beef Pot Roast Recipe
Posted in:
Recipe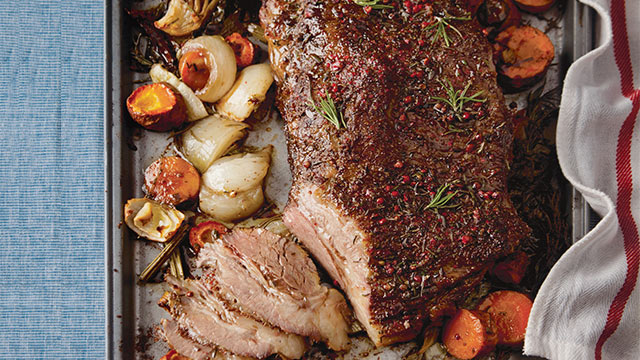 Herb-Crusted Roast Beef Recipe
Posted in:
Recipe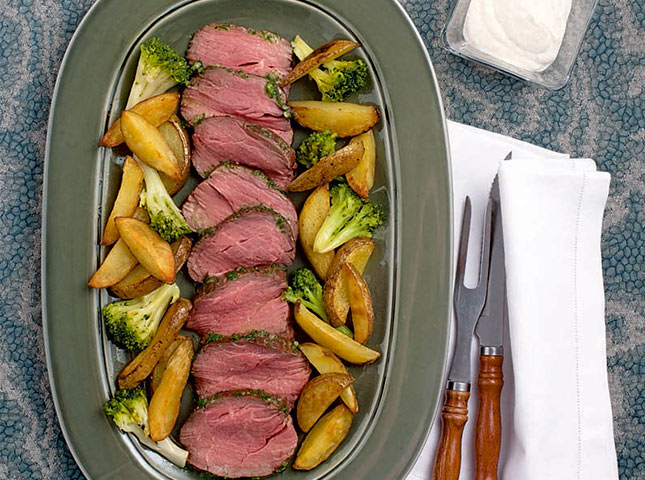 Classic Roast Beef Recipe
Posted in:
Recipe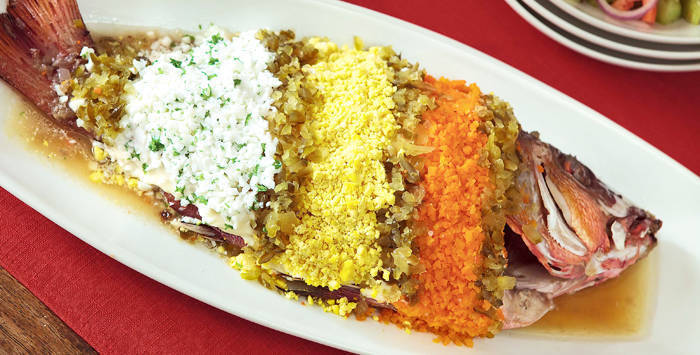 6 Steamed Fish with Mayonnaise Recipe 
You may have been to a family gathering that had this fish on the table. This classic way of serving a simple whole fish dish is an old school technique that masks the fish and makes it incredibly festive and colorful. The combination of toppings, the steamed whole fish, and the fact that this is only done with the largest, meatiest fish should be your cue that this going to be a fantastic meal to dig into. You'll discover why this fish dish was a celebratory classic within a few bites.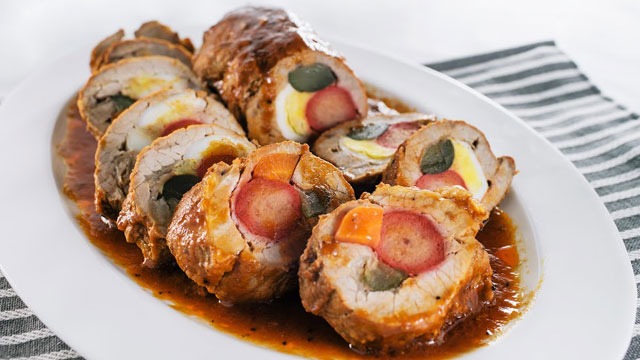 7 Beef Morcon Recipe 
Stuffing meat with delicious fillings seems to be a theme for parties and we totally understand why. It's always impressive when you see how much effort was placed in making the dish so it's no wonder that it's a party staple. Beef morcon is another classic dish served at handaans, and it's made with ingredients that make it truly festive: red hotdogs, green peppers, orange carrots and the dynamic yellow and white of a hard-boiled egg.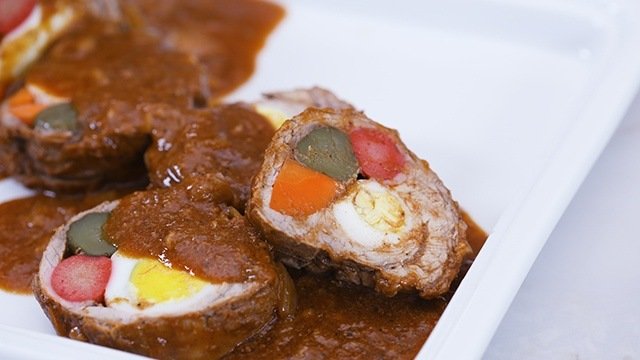 WATCH: How to Make Beef Morcon
Posted in:
Cooking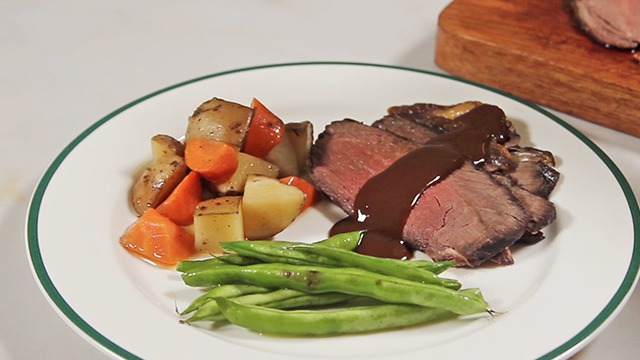 8 Easy Roast Beef Recipe with Vegetables 
Roast beef can be intimidating to make but in reality, it's one of the easiest beef recipes you can make. What's even better (and what should encourage you to make this recipe) is that it's deceptively complicated. It's super easy to make because what you need to ensure is that you have a great hunk of beef. This is cooked as soon as the beef reaches your desired temperature of doneness. (Check out the steak doneness temperatures and use that as a guide.)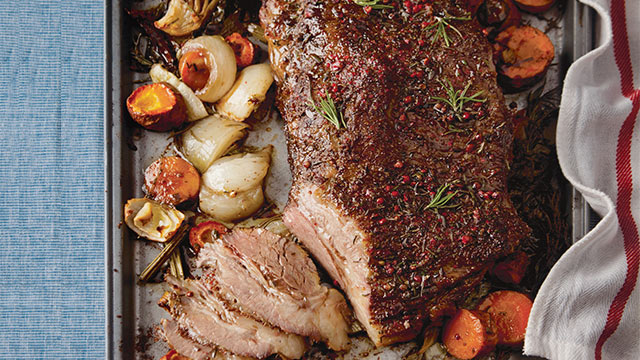 You Can Make Great-Tasting Roast Beef!
Posted in:
Cooking
Look through recipes you've always wanted to try and you may find a recipe that's worth making. You can greet this new year with a delicious dish that you made yourself, so with the remaining few days left, be brave. Make your next cooking project one that can not only wow your guests but also delight their palates.  
ALSO READ: