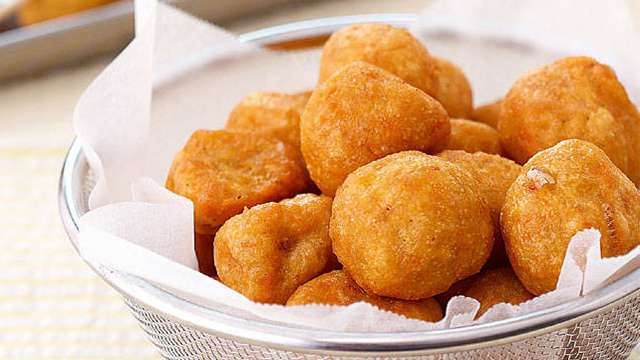 Too lazy to head outside for a quick merienda? Blitz everything in a food processor, shape into balls, deep-fry, then skewer! Plus, what's better than hot, freshly-fried fish balls? We included a fish ball sauce recipe, too. Feel free to adjust it to your liking: add more sugar if you want it on the sweet side, or add more chili to make a sweet-and-spicy sawsawan or dipping sauce. Even the kids will love this dish!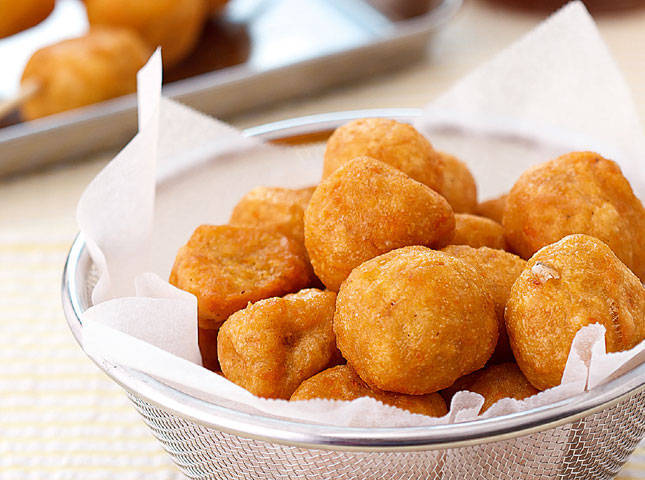 Homemade Fish Balls Recipe
Posted in:
Recipe
Homemade Fish Balls Recipe
Serves 10
Ready In 40 minutes
500 grams fish, (use fillets), (any fish may be used; we used tilapia for this recipe)
1-inch piece ginger, peeled
4 cups potatoes, diced
1 cup carrot, diced
1 whole garlic, minced
1 egg, beaten
1 1/2 cups cornstarch
1/2 cup cassava flour
Salt, to taste
8 cups fish stock
Oil, for deep-frying
1 cup vinegar
1 cup clear soda
1 cup brown sugar
3 tablespoons soy sauce
2 tablespoons cornstarch, dissolved in 3 tablespoons water
Chili flakes, optional
Procedure:
1 Poach the fish fillet in salted water with the ginger.
2 Once cooked, flake the fish to make about 4 cups of flaked fish.
3 In a separate pot, boil potatoes and carrots until soft.
4 Place the flaked fish, potatoes, carrots, garlic, and egg in a food processor. Purée until smooth.
5 Transfer to a bowl and add the cornstarch and flour; mix well. Season with salt and pepper.
6 Form into 1-inch balls. Simmer in fish stock until opaque. Drain.
7 To serve, deep-fry in oil until golden brown. (Freeze uncooked balls until ready to cook.)
8 Make the sauce: In a pan, mix together vinegar, soda, sugar, and soy sauce. Simmer until sugar is dissolved. Add the cornstarch mixture (increase the amount for a thicker consistency); boil to remove the starchy taste. For a spicy sauce, add chili. Serve with fish balls.
ALSO READ: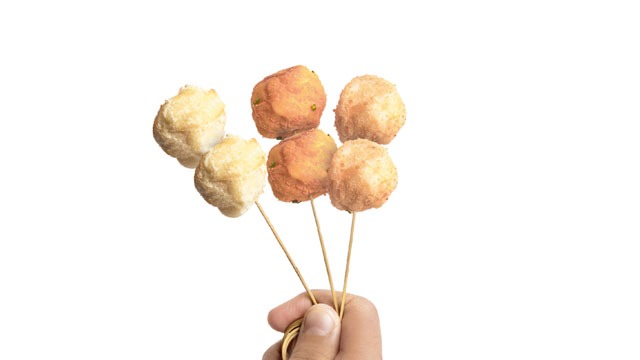 DIY Idea: Flavored Squid Balls
Posted in:
Cooking