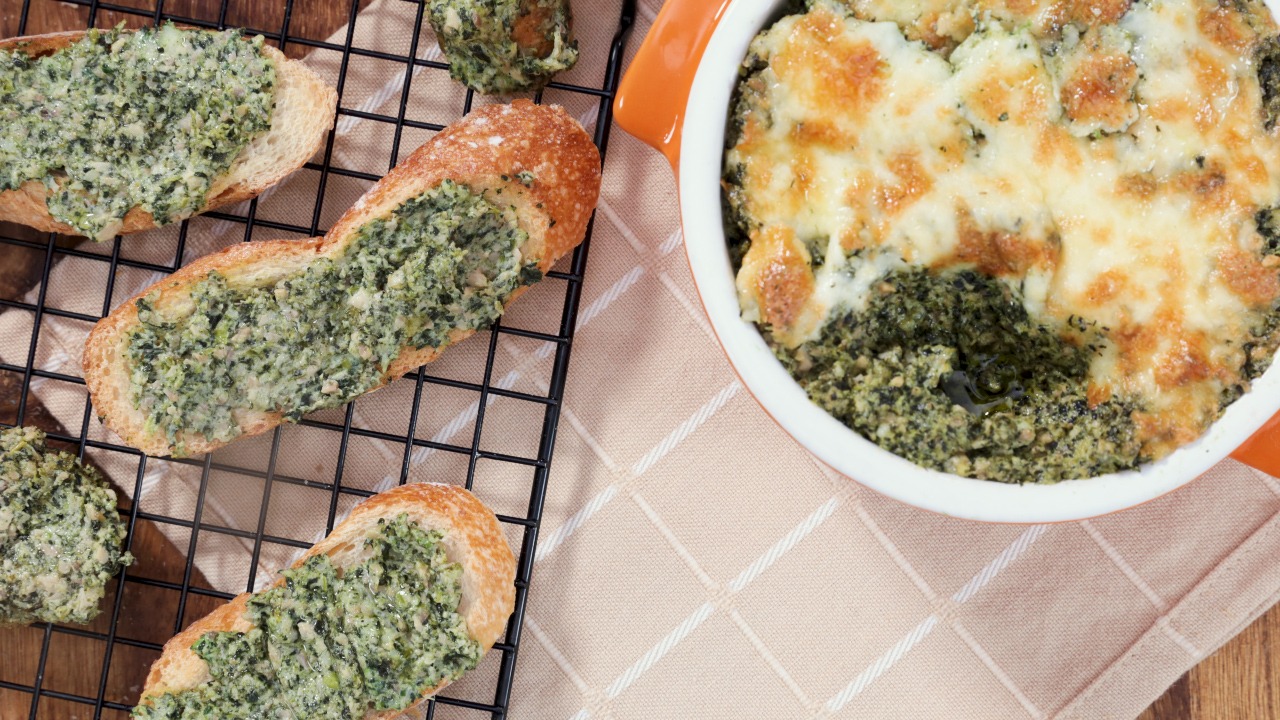 You may think spinach is expensive and that used to be true. We've got the best news: SM Supermarket has frozen spinach in their freezers, and it only costs P50/500g! 
Use it together with an affordable can of mushrooms, some creamy and gooey cheeses, and you've got an umami-packed, creamy, cheesy, dip that'll be a hit at any party. 
Spinach-Mushroom Dip Recipe 
Takes 20 minutes  
Makes 

2 cups

 
1/2 cup frozen spinach leaves, thawed and squeezed dry

2 to 3 tablespoons butter

 

1 cup mushrooms, drained

 

Salt and pepper, to taste

 

1 cup cream cheese, softened

 

100 grams 

mozzarella

 cheese, diced

 

30 grams mozzarella cheese, grated

 

Crackers or 

crostinis

, to serve

 
1 Preheat oven to 350 degrees F (180 degrees C). 
2 Melt butter in a small frying pan over low heat, being careful not to brown. Add then sauté sliced button mushrooms for 2 minutes. Remove from the heat, and cool slightly.  
3 Put sautéed mushrooms, cream cheese, spinach, and diced mozzarella into a food processor. Pulse until creamy. Season with salt and pepper and process again. Taste and adjust seasoning as needed.  
4 Place in a small casserole dish, and refrigerate until ready to serve.  
5 Before serving, sprinkle top with grated mozzarella cheese, and melt in the oven at 400 F for 10 to 15 minutes, or until cheese is melted and edges have crisped to a brown. Serve with crostini or crackers.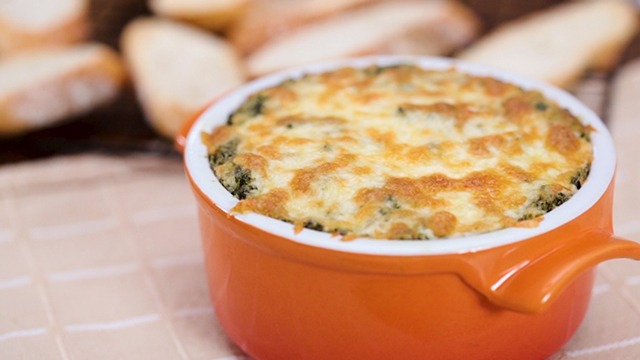 No food processor? There are a lot of ways to work around that. You can mince up your mushrooms, cheese and spinach and cream with your cheese. If you have a blender, you can also use that to pulse your mixture instead. 
Impressive doesn't mean difficult or expensive with this easy recipe. Bring it to potluck parties or serve it for Christmas as a wonderful appetizer.
ALSO READ: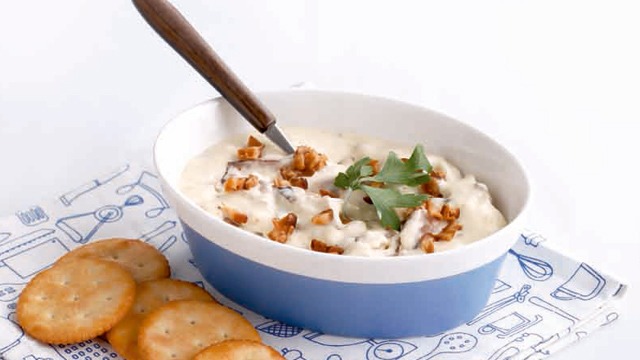 Garlic Cream Cheese and Mushroom Spread
Posted in:
Recipe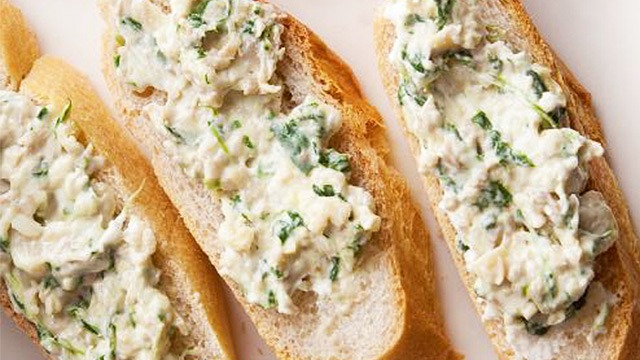 Spinach-Mushroom Dip Recipe
Posted in:
Recipe