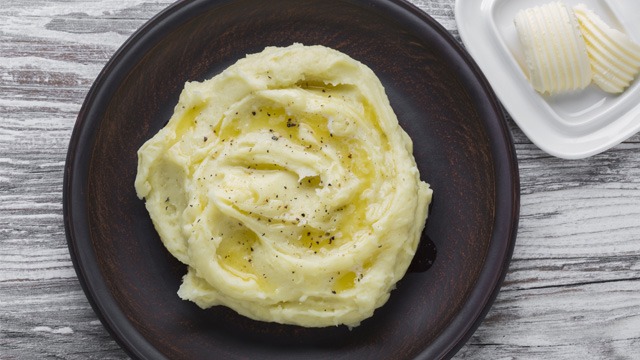 Are you a fan of potatoes, specifically the mashed potato kind that is deliciously creamy and irresistible? Mashed potatoes might be the side dish that is often overlooked when the main dish is presented. It's the side dish that takes second place on your plate because the meaty entree is usually a stunning dish. Mashed potatoes, in a sense, plays a fantastic supporting role at any meal.
READ THESE: MORE ARTICLES ON POTATOES
Despite its secondary role, mashed potatoes is a great side dish option when you become tired of rice and pasta. It's a creamy and decadent reason to easily become full and satisfied with your meal.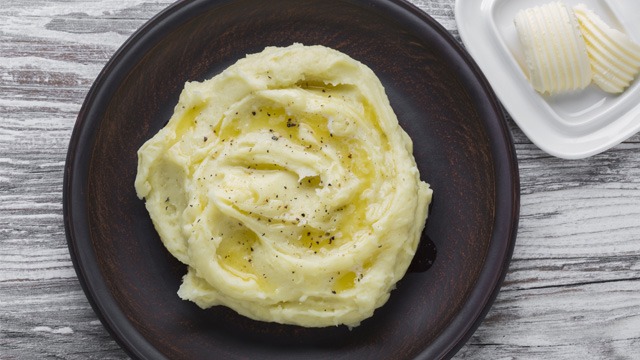 If you love mashed potatoes but can't get the right creaminess and texture, are you adding enough butter to your mashed potatoes? Did you know that the most famous mashed potatoes recipe has at least 20 tablespoons butter per 1 kilo potatoes?
That's a whopping 1 1/4 cups! Not only that, the potatoes are cooked and mashed in the milk and melted butter mixture. Also known as the pommes purée or potato puree, this style was made famous by Joël Robuchon, Michelin's chef of the century. His famous mashed potatoes had a 2:1 ratio of potatoes to butter. That means for every 1 kilo mashed potatoes, add 1 cup butter to the mix. The same amount of fresh milk butter is also added plus salt and ground white pepper to taste.   
If that sounds too rich even for you, the ratio that we suggest you use to make the standard creamy mashed potatoes is this: for every 1 kilo potatoes, you should be using at least 1/2 cup melted butter plus fresh milk to adjust the consistency. That's the ratio we use in our mashed potato recipe video. If you want the ultimate creamy, silky soft mashed potatoes that melt in your mouth, just add more fresh milk (or more butter!) to get the consistency you want from the potatoes. 
Always remember that you can keep adding fresh milk, butter, and yes, even salt to the mix but you can't take it out. Be cautious about how much you add in so you don't end up with potato soup instead. 
With the exact measurements to make the ultimate creamy mashed potatoes, are you ready to make some awesome dishes that will wow your taste buds with every bite? Here are recipes to try: 
ADVERTISEMENT - CONTINUE READING BELOW
Recommended Videos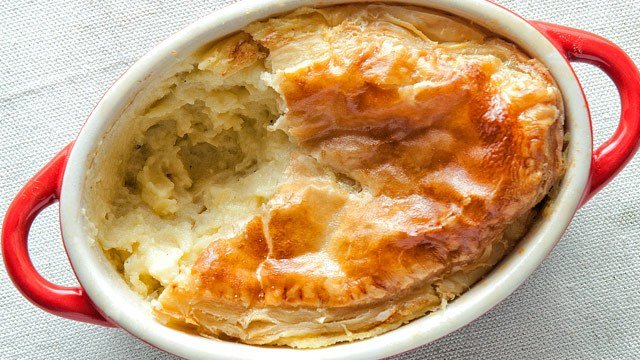 1 Mashed Potatoes Casserole Recipe   
When it comes to mashed potatoes, you can indulge your love for the spud with this glorified mashed potato dish. A casserole is basically a deep baking dish that you can not only cook in but also serve it in. In this case, this is topped with puff pastry so it hides the potatoes until you scoop it out.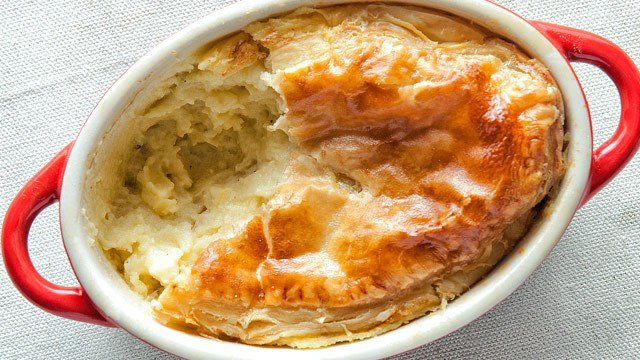 Mashed Potatoes Casserole Recipe
Posted in:
Recipe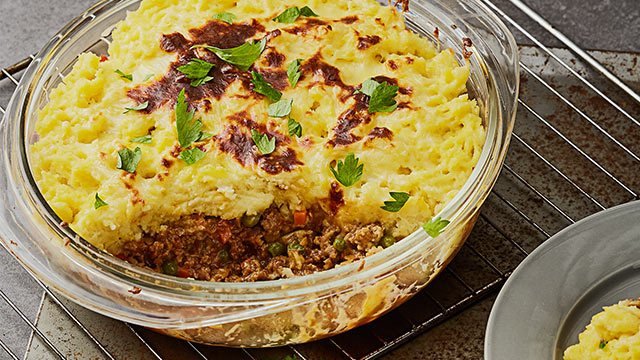 2 Creamy Shepherd's Pie Recipe 
Make a classic shepherd's pie that's topped with mashed potatoes. The ground meat mixture underneath adds umami but the creamy mashed potatoes hides a flavor enhancer, too: cheese.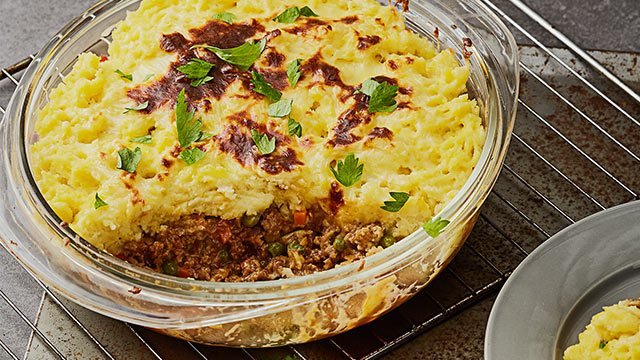 Creamy Shepherd's Pie Recipe
Posted in:
Recipe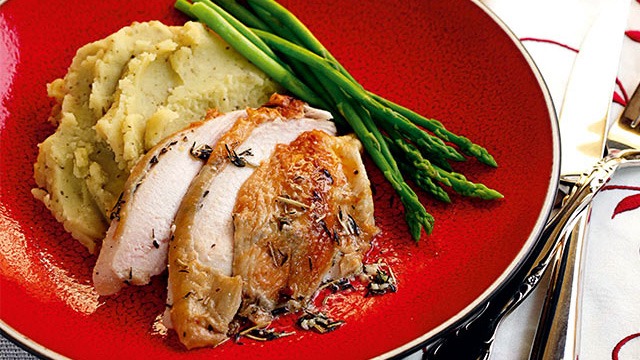 3 Roast Chicken with Pesto Mashed Potatoes Recipe 
If decadence is what you're after, this mashed potato side dish seeks to be the best partner for this roast chicken. The herbed roasted chicken is full of flavor from the herbs so the mashed potatoes are similarly flavored, too. However, instead of the same herbs, basil pesto is stirred into the mash for a delicious complement to the chicken.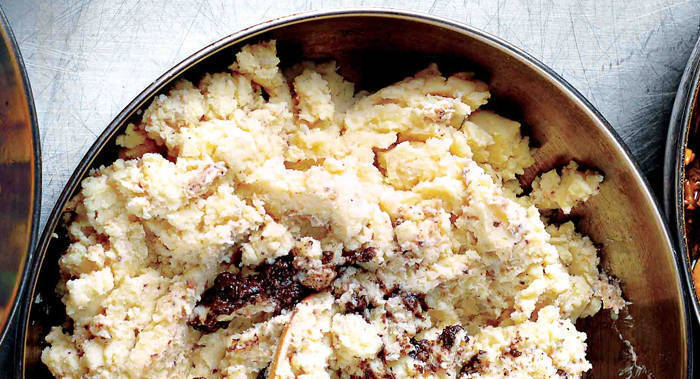 4 Truffle Mashed Potatoes Recipe 
Did you know that a drop or two of a powerfully aromatic ingredient can instantly make a dish super luxe? For this mashed potatoes recipe, a few drops of truffle mushroom oil is all that's needed to make this mashed potatoes dish even more packed with umami.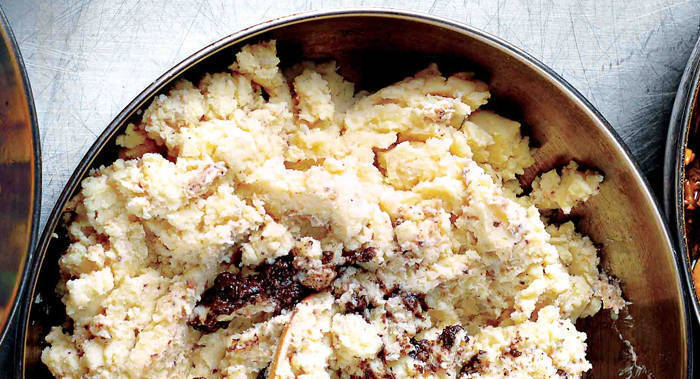 Truffle Mashed Potatoes Recipe
Posted in:
Recipe
Using this much butter in your version makes silky soft mashed potatoes every time.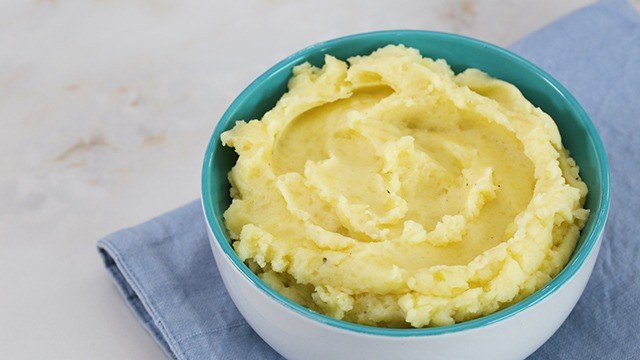 WATCH: How To Make Mashed Potatoes
Posted in:
Cooking
***
Thinking about what to cook next? Join our Facebook group, Yummy Pinoy Cooking Club, to get more recipe ideas, share your own dishes, and find out what the rest of the community are making and eating!
Got your own version of the classic dishes? Pa-share naman! Get your recipe published on Yummy.ph by submitting your recipe here!