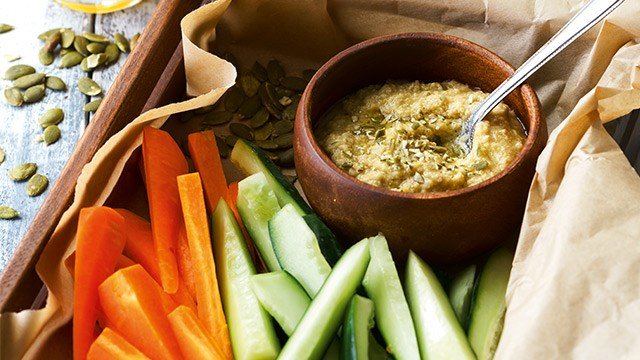 Blanching is a basic cooking technique that is useful for every home cook out there. It means that food, often vegetables, are quickly immersed in boiling water or fat (for meats), then shocked in an ice bath. What this does, for vegetables especially, is soften them slightly until they are just cooked through, but still crunchy and firm. It also brings out the bright, natural colors of vegetables!
Blanched vegetables can be used in preparing salads or chopped vegetables for raw dishes: they will last longer, look better, and won't be too difficult to chew as they would be if they were completely raw. You can blanch almost any vegetable: carrots, broccoli, beans, cauliflower, and tomatoes.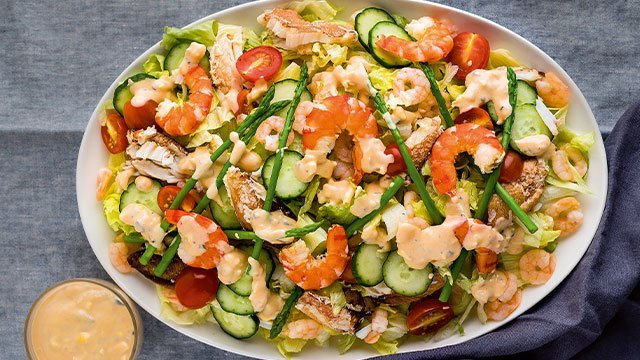 Seafood Salad Recipe
Posted in:
Recipe
Blanching also helps vegetables last longer when stored. All you have to do is blanch them, store them in an airtight container, and refrigerate or freeze. When you need your veggies, all they need is a quick sauté or stir-fry to be reheated and used in a dish.
Blanching is one of the simplest cooking methods out there—and we rounded up all the essential information you need to get started. Learn these tips and tricks to blanching vegetables at home:
1 Cut your vegetables into uniform sizes.
Most vegetables will cook through in 1 to 3 minutes, so make sure that they cook evenly by doing proper and uniform prep work!
2 Blanch each kind of vegetable separately.
Avoid blanching different kinds of vegetables at the same time. Start with the light colored ones, then move on to the darker green ones. Green vegetables like broccoli and beans tend to give the water a green tinge, which could eventually pass on to lighter vegetables.
3 Shock them with an ice bath!
Once they're done blanching, immediately shock them in an ice bath. Have a bowl filled with ice and water by your cooking pot for an easy transfer. The shock stops the cooking process and leaves the veggies crisp and bright.
ADVERTISEMENT - CONTINUE READING BELOW
Recommended Videos