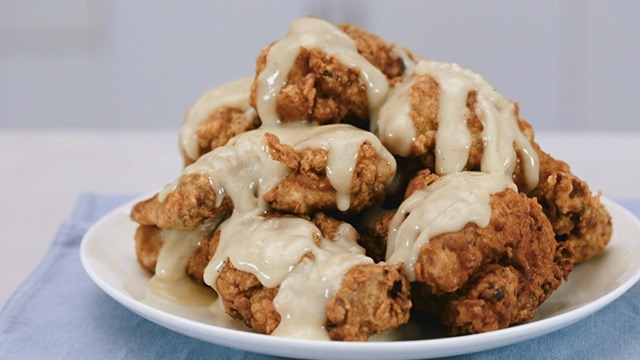 Chicken is a fantastic ingredient: it's delicious, easy to prepare, and can actually be quite healthy. Still, it's only too easy to cook chicken and have it  come out a bit dry. You can do something about it so you can have juicier, tastier chicken each time.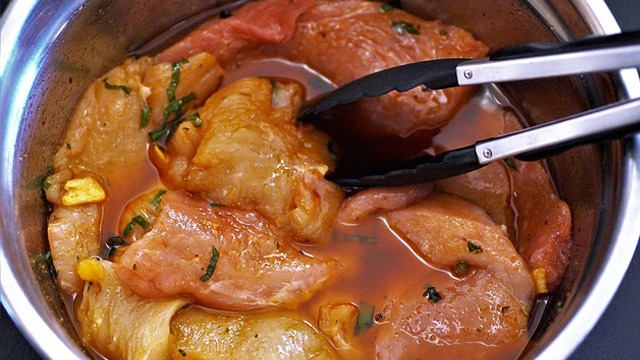 Solution: brine your chicken!
The brining technique makes for a juicier chicken. According to Michael Ruhlman, food writer and author of the best-selling Ruhlman's Twenty, a brine is one of the most powerful tools in the kitchen.
What happens when you brine chicken?
Brining makes your chicken absorb more moisture, through the process of osmosis. This moisture absorbed is enough to keep the meat juicy during the cooking process so your chicken doesn't dry out.
This technique helps season the meat inside and out. The brine affects the meat on a cellular level, allowing it to absorb more of the brine, and, in turn, have more flavor. From fried drumsticks to a whole roasted bird, this ensures that the chicken is juicy and packed with flavor even before its fully cooked.
Ready to brine?
Here's how to brine chicken:
1 Prepare the brine.
Making a brine is quite simple: dissolve 50 grams of salt and your chosen aromatics (like rosemary, lemon zest, bay leaves, thyme) in 1 liter of boiling water. Let cool completely.
2 Mix them together and let it marinate.
Place chicken in resealable bags, add cooled brine, and refrigerate for a few hours or overnight.
3 Use your brined chicken.
When you're ready to cook, simply remove chicken from brine, rinse, and prepare as directed.
Since you already know the basics, try brining pork and beef, too! Chicken isn't the only delicious meat that deserves more flavor and moisture, after all. You can make every meal more delicious with an easy, simple brine.
Article was published in the July 2013 issue of Yummy magazine. Additional text by Jasper Castro.
ALSO READ: