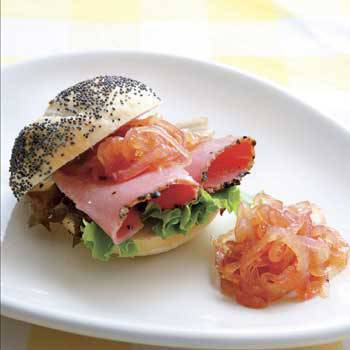 To all BPI Credit, Debit, and Prepaid Cardholders, you're in for a huge treat not just for a day or a week! Mesa, a Filipino restaurant, is offering a 40% discount on a set meal you can enjoy until August 2023. Yes, until next year!
For your array of ulam dishes, you get Baked Scallops, Chicken Binakol, Tofu Sisig, Mango Pork Belly, and Braised Beef, so you get one of each for seafood, chicken, pork, beef, and tofu. Then there's also a platter of Sotanghon Guisado and Adobo Flakes Rice that you can eat together with the ulam.
[/facebook]
This Mesa meal set also includes Turon you can eat for dessert, plus glasses of Iced Tea to keep you refreshed.
[/facebook]
[/facebook]
Ready to eat? This Mesa promo is open to all BPI Credit, Debit, and Prepaid Cardholders until August 31, 2023, Mondays to Fridays only, except for regular, special-non-working holidays, and special occasions. And with the merging of Robinsons Bank and BPI before the end of 2023, we assume that this Mesa promo will be available for these soon-to-be BPI cardholders, too!
This Mesa promo is available for dine-in, take-out, pick-up, and in-store delivery transactions in all MESA branches nationwide. Do take note that this promo is strictly by reservation only! You need to call the branch you'll be visiting using the restaurant's directory and reserve a table at least two (2) days in advance to avail of the promo.
[ArticleReco:{"articles":["26234″,"26232″,"26233″,"26230"]}]
*****