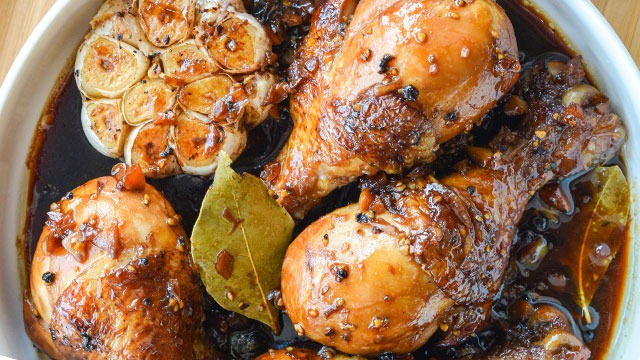 We think one of the best reasons to make adobo has to be the sauce. The sauce is what makes the adobo so addictive! 
The sauce for adobo however is usually just whatever liquid that is left behind after you are done cooking the dish. Sometimes it's not even intentional so you add more water to make a "sauce". This is where you add too much water that it's too watered down to taste great. 
The trick to always knowing how much water you need in the pot of adobo is to always add the water after you've added all the other ingredients. The soy sauce and vinegar ratio is important so that you're left with a dish that isn't so dried up that you have to fight others for some sauce. The opposite is that your dish is too watery that it's more of a soup than a stew.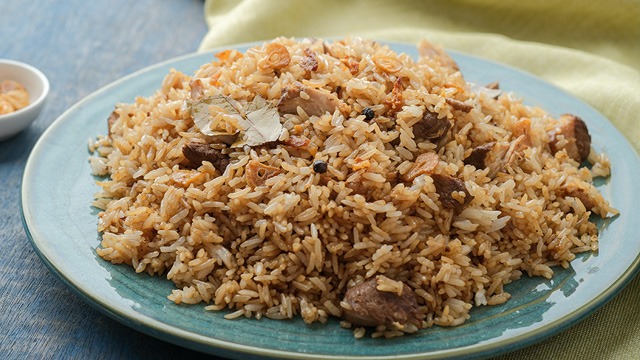 Take a tip from stir-fried recipes and use a slurry! This way, you'll have an even more luscious adobo sauce to pour over your steamed rice! 
Here's how to do it: 
1 For every 1 kilo meat, prepare 1/2 cup vinegar and 1/4 cup soy sauce. (Add 1/4 cup more vinegar if you like your adobo to be tangier. Tweak this ratio to your taste.) Marinate overnight if desired. 
2 Transfer the meat and the soy sauce and vinegar mix to a pot. Bring to a boil and let cook for 5 minutes so the juices of the meat come out. 
3 When ready to tenderize the meat, add just enough water to cover the meat and cook, uncovered, until tender. (You might need to add more water as needed if the meat pieces are still not tender.) This allows the vinegar as well as the water to evaporate while cooking. 
4 Once tender, taste the leftover liquid. If too watery, let simmer until reduced. If it's too flavorful, add a little water to tame the flavor. If just right, add a slurry (1 teaspoon cornstarch diluted in 1 teaspoon water) and stir until combined. Bring to a simmer and let thicken, about 1 minute. 
This thick adobo sauce is perfect for saving if you have any leftovers after all the meat is consumed! You'll have incredibly tasty adobo fried rice in the morning to pair with your meat of choice.   
*** 
ADVERTISEMENT - CONTINUE READING BELOW
Recommended Videos