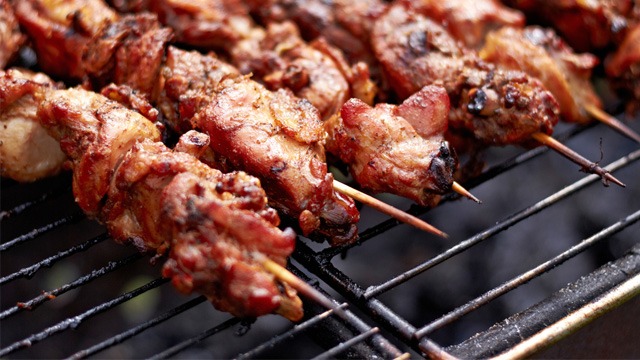 The trick to cooking food on the grill is knowing what it needs to be cooked right. The grates are a dead giveaway with regards to knowing if the food needs to be placed a certain way so it doesn't fall into the charcoal underneath. Hotdogs and sausages should be placed perpendicular to the grates since these can easily fall through though. So will corn on the cobs, chicken legs, and even asparagus spears!
What's great is that any of these food can be cooked on the grill without any mishap and turn out fantastic. In fact, you can cook many dishes on the grill not just hotdogs, corn, burgers, and steaks.
To cook other food on the grill, you have to take into account that the grill can act like a stove or even an oven, especially if you have a grill that has a cover. Even if it doesn't, there are ways to cook food on the grill even if you should be "baking" it in the oven. This means you can cook dessert on the grill, too!
Curious how the grill can do all this? Here are tips you need to know to cook (almost) anything on the grill: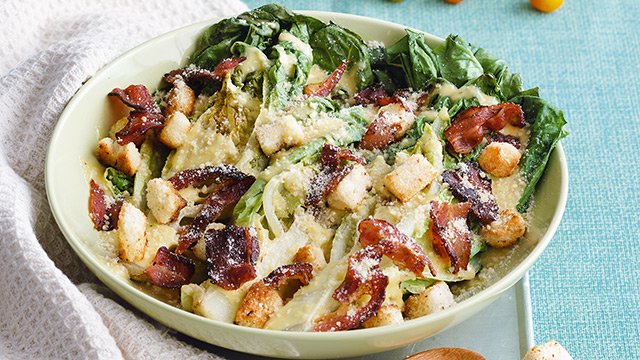 1 How To "Grill" A Salad
One of the most popular kinds of salad is the Caesar salad. An indulgently creamy dressing that's super flavorful helps this salad be a common favorite. Plus, the bacon and cheese help, too.
Did you know that you can "grill" a salad? In fact, it is the lettuce that you place straight onto the super-heated grill grates and grill. The resulting lettuce is charred in some spots, not so much in others, and this delivers a smokiness that you cannot get any other way. Toss this lettuce with your dressing and you may discover that it's your new favorite way of enjoying a salad.
Here's how to do it:
1 With a full head of lettuce, preferably romaine, slice through the core to create 4 wedges (slice in half if using small heads).
2 Lightly brush with oil on the cut sides.
3 Place the lettuce cut side down on the preheated grill and grill until charred. Turn and repeat until all cut sides have charred.
4 Remove from the grill and lightly toss with a dressing of choice. Serve immediately.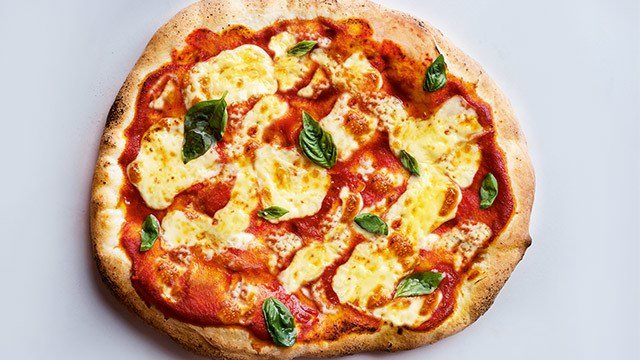 2 How To "Grill" Pizza
Pizzas are easy to "grill". What's wonderful about grilling pizzas is that the super-heated grill is perfect for pizzas! The crusts become super crisp and the residual heat will melt any cheese, simmer the sauce, and heat up any meat you may place on top of the crust.
ADVERTISEMENT - CONTINUE READING BELOW
Recommended Videos
Here's how to do it:
1 Prepare pizza as desired.
2 Carefully place pizza in the hottest part of your preheated grill.
3 Close the lid or place tented aluminum foil over the pizza if desired. (This creates an "oven" environment.)
4 Grill for 3 to 5 minutes depending on the size of the pizza and heat of your grill.
5 Remove pizza from the grill when the crust is cooked through and cheese melted. Serve immediately.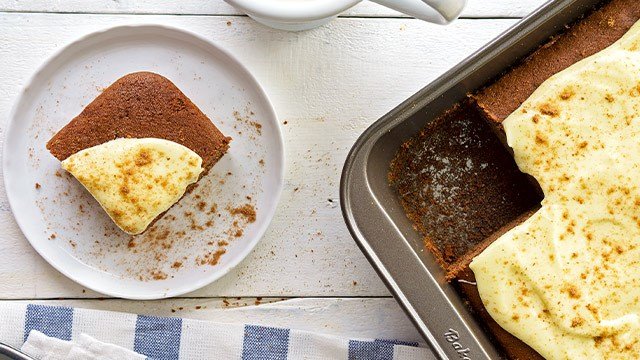 3 How To "Grill" A Cake
This is easier than you think but it will take longer than you think as well. That's because grilling a cake, like an oven, will take some time.
The good news is it can be done. In fact, anything you can bake, you can grill. The key is how to do it. It's best if you have a grill with cover or a lid to create an "oven", an environment where the heat circulates all around the food you're baking. You can mimic this by simply placing foil around your cake. If you have an oven thermometer, you can even place this on the grill beside your cake so you can more easily monitor how hot your grill is and adjust your baking time accordingly.
Here how to do it:
1 Prepare your cake batter as the recipe instructs.
2 Place prepared baking pan on the grill. Cover loosely with foil if desired.
3 "Bake", testing doneness at least 10 minutes less than the recipe states. Cook until done.
4 Remove from grill and enjoy.
You can even do this process with cookie dough using a cookie sheet on the grill!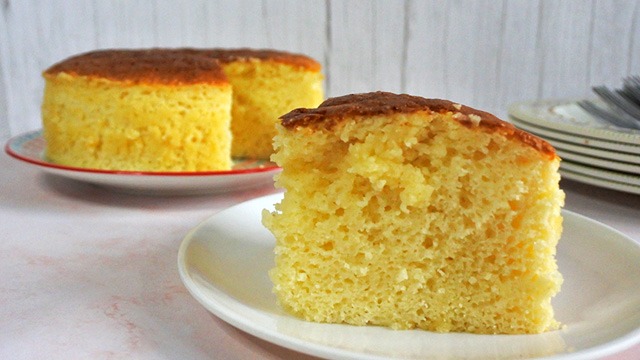 Easy Condensed Milk Cake Recipe
Posted in:
Recipe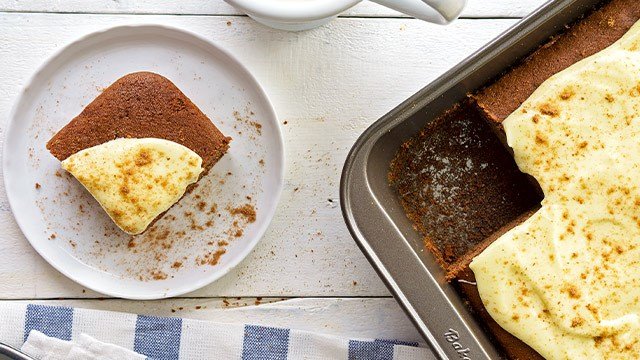 Chocolate Sheet Cake Recipe
Posted in:
Recipe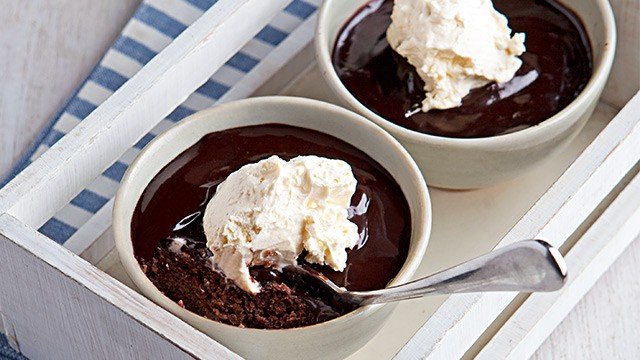 Steamed Chocolate Cake Recipe
Posted in:
Recipe
Got other food you want to try grilling?
***
Thinking about what to cook next? Join our Facebook group, Yummy Pinoy Cooking Club, to get more recipe ideas, share your own dishes, and find out what the rest of the community are making and eating!
Got your own version of the classic dishes? Pa-share naman! Get your recipe published on Yummy.ph by submitting your recipe here.