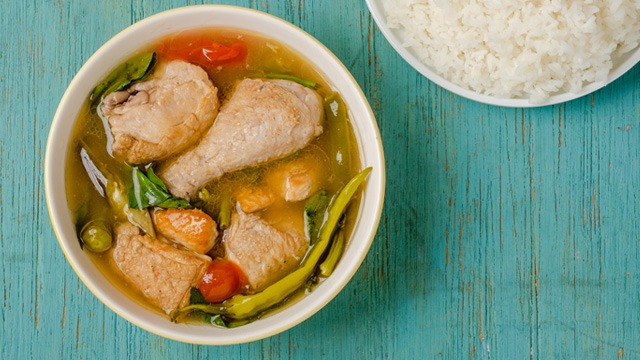 Basic recipes are truly underrated. While it may be exciting and intimidating at the same time to cook a dish that includes unique or exotic ingredients, basic recipes are the recipes all of these dishes started from. 
That's why it's important to learn the basic recipes and sample what it should taste like before jumping to the more complicated recipes. Once you know the flavors that go into the basic recipe, you'll have a better idea of not only how to tweak it so it can taste different, but also how to make it even better, if that's at all possible. 
If you're ready to start learning the base recipes of some of your favorite dishes, here are some basic recipes you need to bookmark: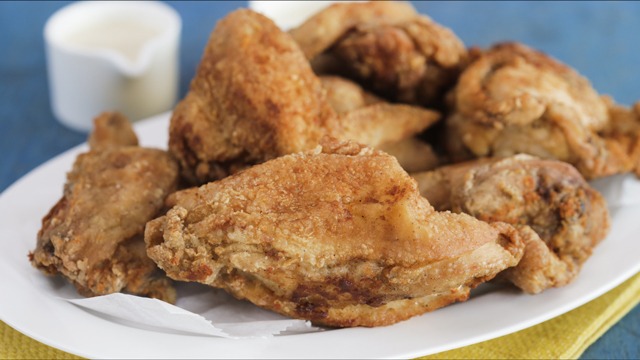 1 A Basic Fried Chicken Recipe
There is something comforting when making this most basic chicken recipe. It's a simple recipe that doesn't need to be brined, marinated, or even covered in layers of flour, cornstarch, or any combination of either ingredient. Instead, you treat the chicken pieces as simple as possible.
A simple but generous seasoning of salt and ground pepper is all you really need to make chicken taste wonderful! Once you make this recipe, feel free to start doing all those other steps that can transform this basic fried chicken recipe into your personal go-to recipe from now on.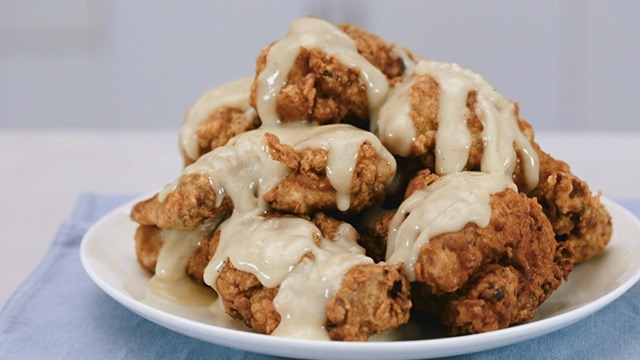 WATCH: Buttery Fried Chicken Is The Next Level Fried Chicken You Need In Your Life
Posted in:
Cooking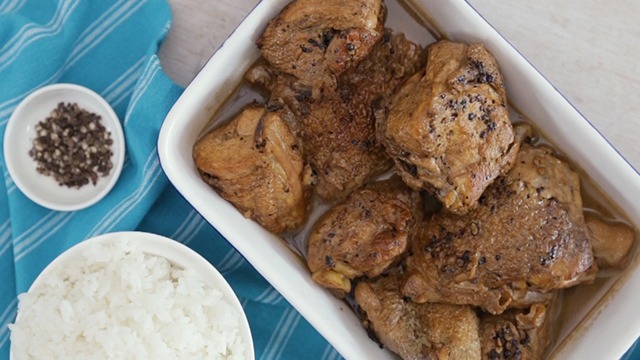 2 A Basic Adobo Recipe 
There's always going to be an argument about how to make a basic adobo recipe since there are numerous ways to do it. However, we think we have a pretty good basic recipe for a chicken adobo that you can use to easily tweak to use for whatever meat or protein you want. There's a formula you can use for making your adobo which is also easily changed according to how you like your version. 
ADVERTISEMENT - CONTINUE READING BELOW
Recommended Videos
Like it more sour from the vinegar? Add some more. Like it saucy rather than dry? Simmer the liquid until it has thickened. Love it soupy so you can pour it over your rice? Increase the amounts and add more water. Any way you like it, there is a way to make it your taste but try the basic recipe first so you know what you can do to make it as you like.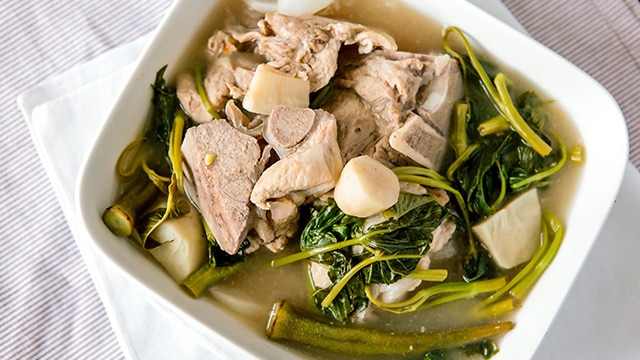 3 A Basic Sinigang Recipe 
Sinigang will always be a winner in the soup category. Made sour from the tamarind or sampaloc used to make the broth, this soup recipe is made even more easy since you don't ever need to make it from scratch! Sinigang mixes are some of the most common mixes in the supermarket and it's no wonder. Making this soup from scratch is an effort-laden recipe, not to mention, it requires more sampaloc than you think to make a liter of the tasty soup. 
There's no shame in taking the shortcut by using the mixes and then just add the vegetables, meat, and enough water to either make it as sour or as bland as you want it to be after following the basic recipe here: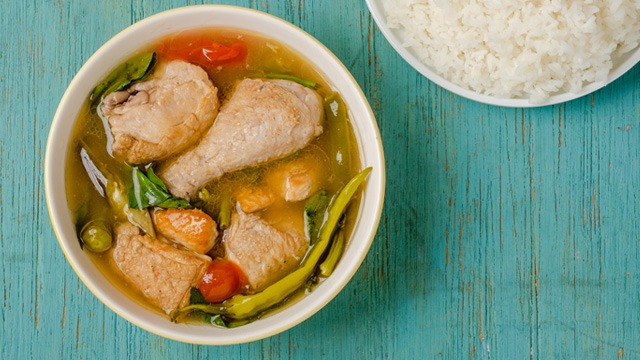 Sinigang Na Manok Recipe
Posted in:
Recipe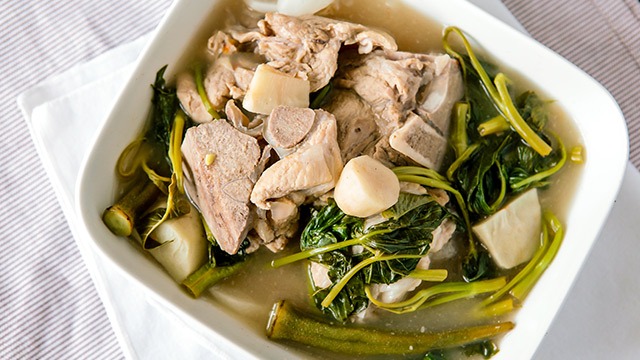 Sinigang na Baboy Recipe
Posted in:
Recipe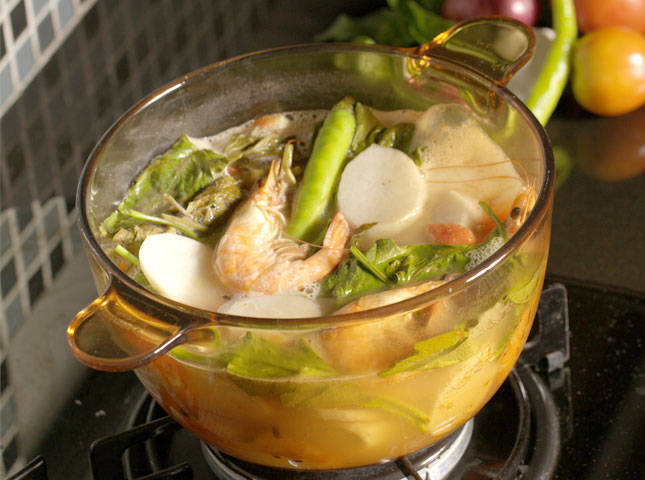 Sinigang na Hipon Recipe
Posted in:
Recipe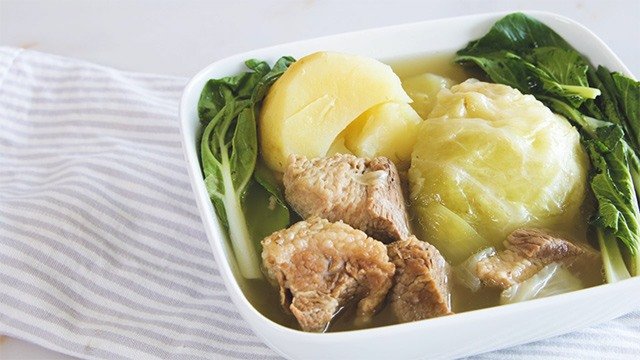 4 A Basic Beef Nilaga Recipe 
Soup dishes are comfort food, especially during the rainy season. That might be why we have so many beloved recipes made with sabaw! If you want to talk about the most basic of the basic soup recipes we Filipino know and love, the nilaga has to be the recipe everyone will turn to.
Nilaga loosely translates to "boiled" but that's exactly what you need to do make this recipe. At it's most basic, all you need to do is boil meat (in this case, beef chunks) in enough water and long enough to tenderize the chunks. Then, you make the meal more flavorful and heartier with some potatoes, cabbage quarters, and some green string beans to swim right along with the beef so it's a balanced bowl. Feel free to swap out the kinds of meat you use for this simple sabaw recipe.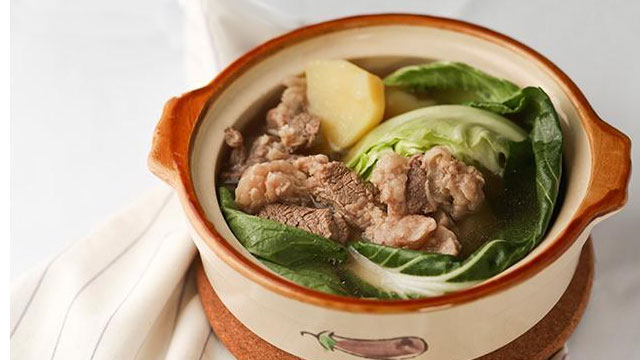 Beef Nilaga Recipe
Posted in:
Recipe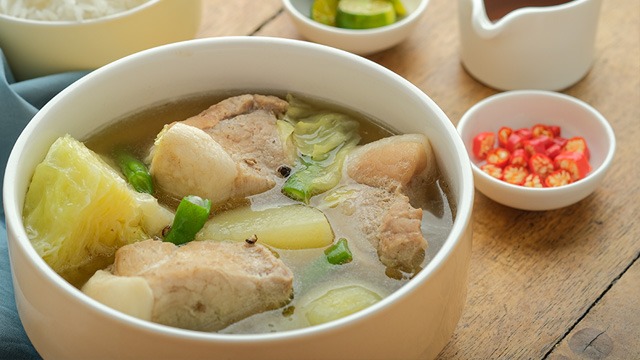 Pork Nilaga Recipe
Posted in:
Recipe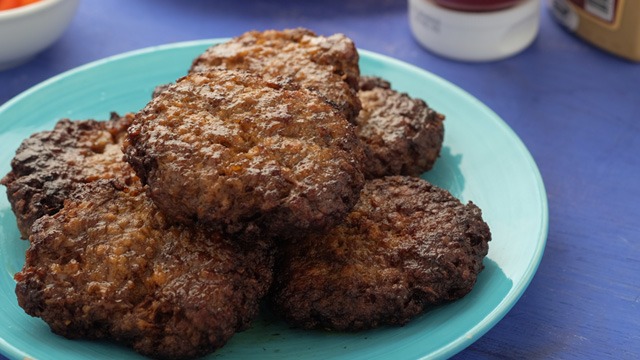 5 A B

asic Burger Recipe 

Anyone who has enjoyed fast food knows a good burger is all about the meat. That's why learning how to make the perfect, basic beef burger is a good thing. How will you know what a good burger is if you have never had a good burger before? To make the best burger, you just need to get hold of some of the freshest ground beef you can afford to buy and make it yourself.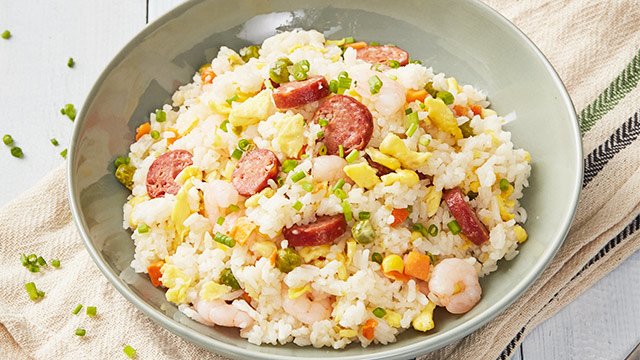 6 A Basic Fried Rice Recipe 
Even the most basic fried rice recipe has more ingredients than you might be comfortable making. That's okay because even without all the mix-ins into the rice, such as the slices of chorizo, the small shrimps, the cubes of vegetables, and the scrambled eggs, use the seasonings you love and follow the instructions on how to toss everything together will be enough for you to make a good fried rice recipe. 
What's more basic than a basic fried rice recipe? A garlic fried rice recipe is the most basic since it requires the least amount of ingredients yet results in some of the most flavorful mounds of rice you can have.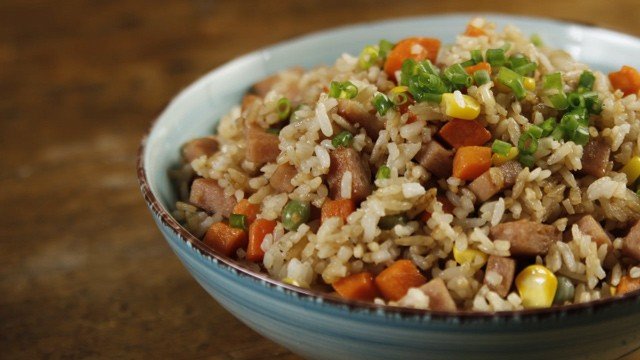 WATCH: How to Make Spam Fried Rice
Posted in:
Cooking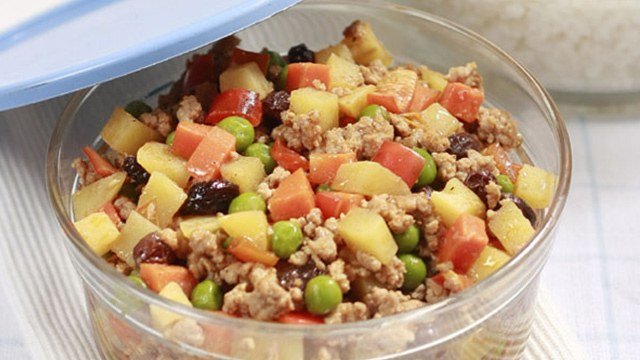 7 A Basic Giniling Recipe 
Ground meat is assuredly one of the easiest and fastest meats to cook. Meat that has been ground up finely enough doesn't take long to cook over a high flame nor is there any need to make it tender either. You'll find that its also easy to make delicious, especially if you have a well-stocked kitchen with the basic condiments. 
Here, this basic giniling recipe is loaded with frozen vegetables, flavored with some tomato sauce, and tossed together easily in a wok. You can mix and match the vegetables, add more seasonings to the sauce, or even chuck all of this with an egg or two to make a simple tortang giniling recipe. Stick to this basic recipe, and you'll always have an easy recipe to make with your ground meat.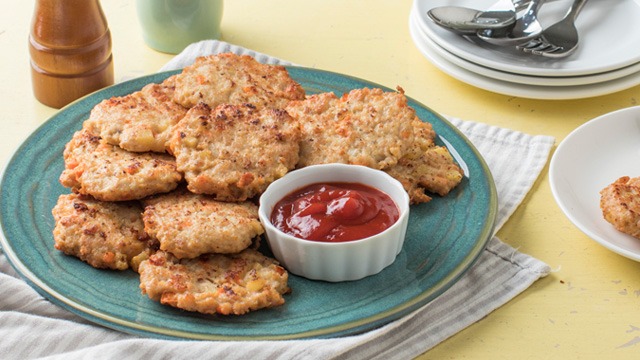 Giniling na Chicken Torta Recipe
Posted in:
Recipe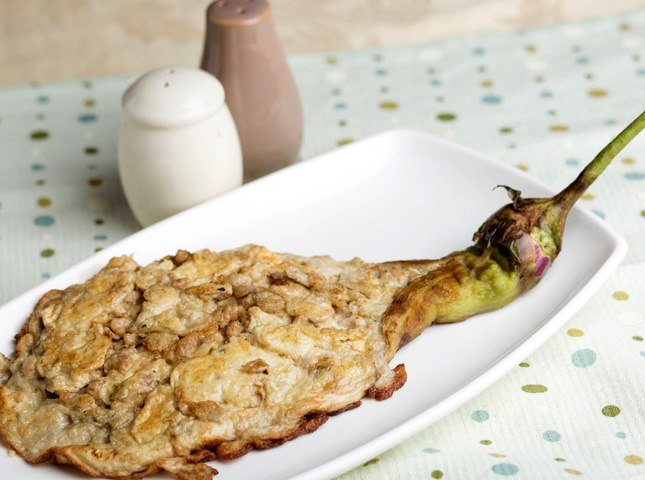 Tortang Talong Recipe
Posted in:
Recipe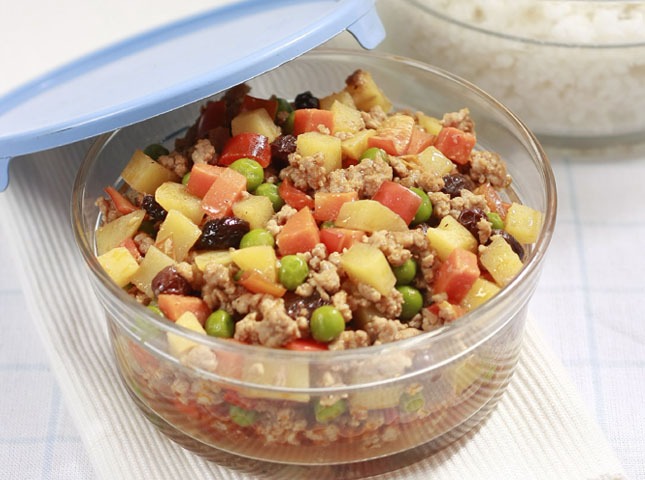 Pork Giniling Recipe
Posted in:
Recipe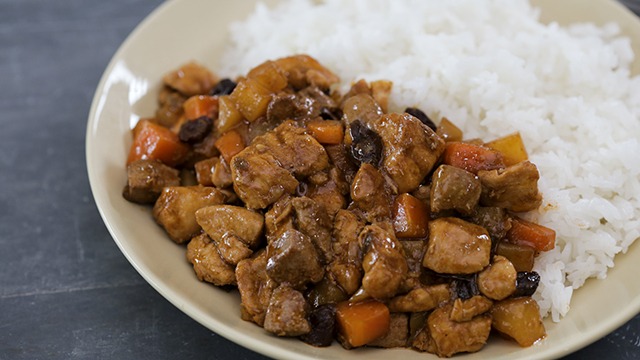 8 A Basic Menudo Recipe 
When it comes to stews, one of the easiest you can make has to be the menudo. That's because despite it being a long-cooking stew, it doesn't take too long to cook and make. With larger chunks of meat that is found in the ingredients list of beef kaldereta and beef mechado, this quick-cooking stew is just what you need to make a meal intensely delicious without it tasting like an adobo. Best part is that this is also incredibly easy to make different with a few tweaks here and there. Let these recipes show you how to make the basic recipe plus a few ideas on how to make it different too.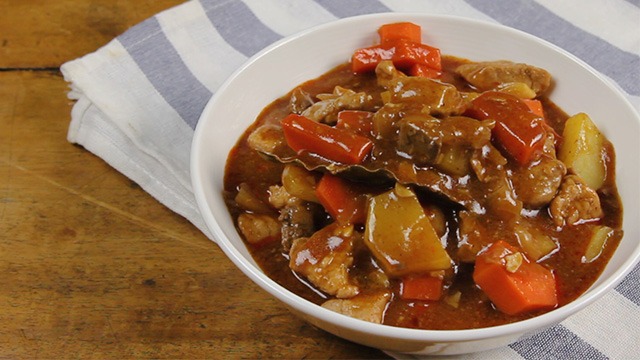 WATCH: How to Make Menudo
Posted in:
Cooking
We can't get over the fact that these are not just some of the basic recipes every Pinoy cook should know, but these are also delicious recipes, too. Master these basic recipes and you can be sure that there is a recipe that you won't have a problem making. 
Here are more basic recipes you should learn: