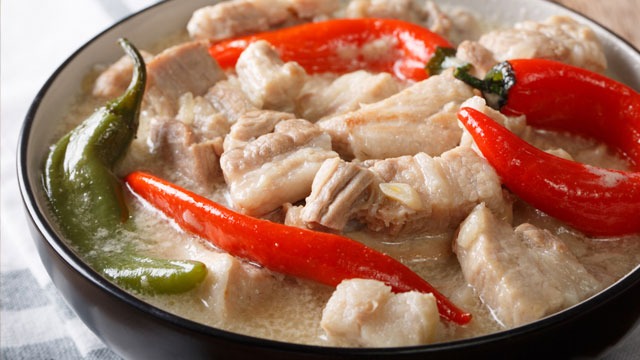 When you think of Bicol Express, the image it conjures is probably a creamy pork recipe from the Southern Philippines with lots of spicy local chili or siling labuyo. You are not far off from that description! 
It's a simple enough recipe that combines two of our favorite ingredients, namely pork and gata or coconut cream, and made it even more addictive by adding some heat from the spicy chili. If you love this combination, we have versions of this creamy and spicy recipe that take you beyond the basic recipe. 
Here is how to make Bicol Express plus other ideas on how to enjoy this delicious combo of flavors: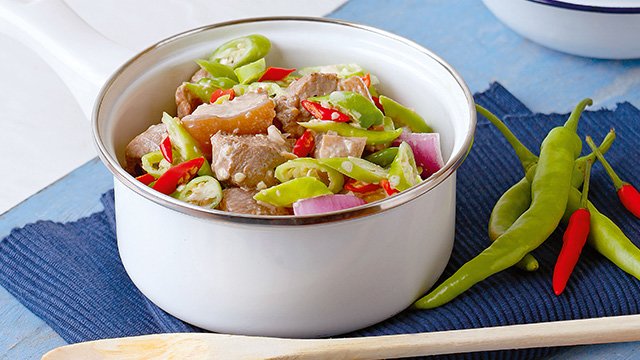 1 Basic Bicol Express Recipe 
A classic recipe needs no prompting to make! The hardest part of this recipe is simmering the pork until each chunk is tender and knowing how many pieces of the siling labuyo to add to give it enough heat to satisfy your appetite.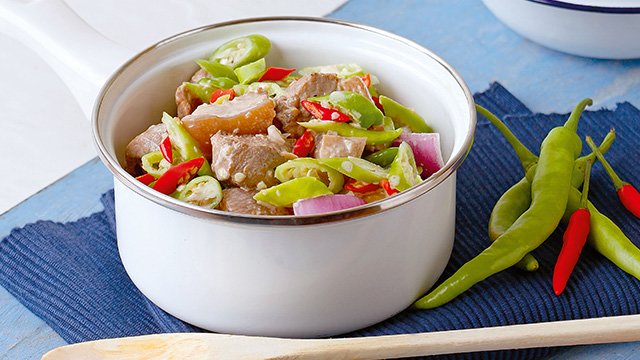 Bicol Express Recipe
Posted in:
Recipe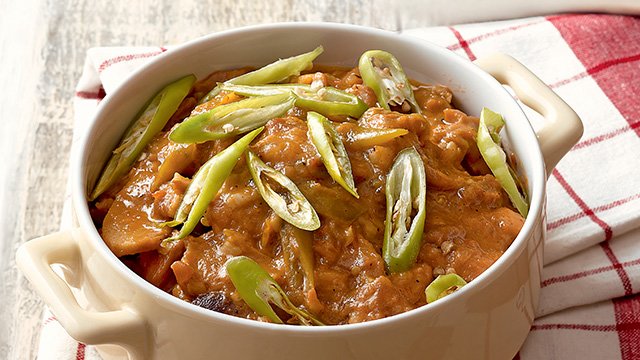 2 Chicken Bicol Express Recipe 
When you want to cut the cooking time of any dish, one way to do that is to swap out the tough meat that needs tenderizing to one that doesn't need much time to cook. Cooking with chicken is much faster so this is an easy swap!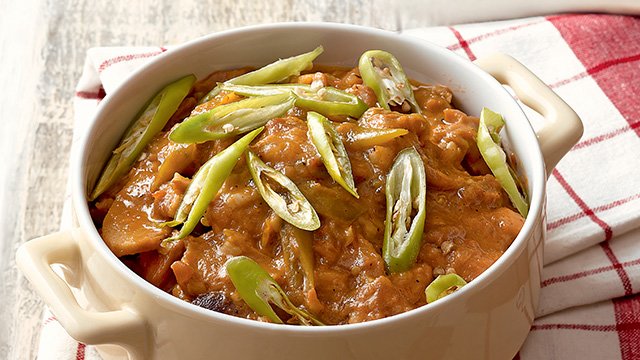 Chicken Bicol Express
Posted in:
Recipe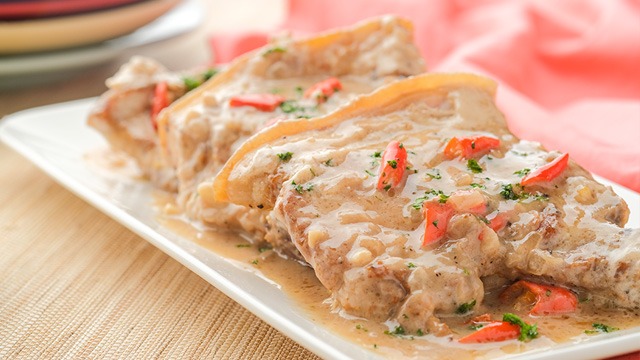 3 Bicol Express Pork Chops Recipe 
Sometimes a fried pork chop is all you want to eat, and we don't blame you! This easy-to-cook pork cut and others like it makes a delicious meal all by itself even if it's just been simply fried with a little salt and pepper. However, when you want to jazz up your meal a little bit, why not make a delicious sauce to serve with it. Make it extra appetizing by pouring the sauce right on top! 
ADVERTISEMENT - CONTINUE READING BELOW
Recommended Videos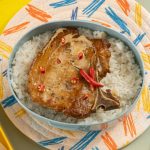 Bicol Express Pork Chops Recipe
Posted in:
Recipe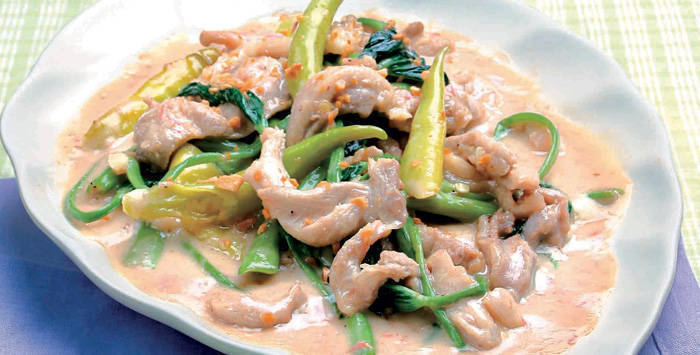 4 Spicy Coco Pollo Recipe 
For days when you want that spicy creamy dish but discover you have no pork to use for a Bicol Express, this chicken version should still satisfy the craving without needing to go out and buy pork. This version adds kang kong or water spinach to the dish to give the dish a vegetable element. 
Bicol is known for more than just this pork in a spicy coconut sauce! Read on to learn more about what makes Bicol a delicious destination for food: 
***