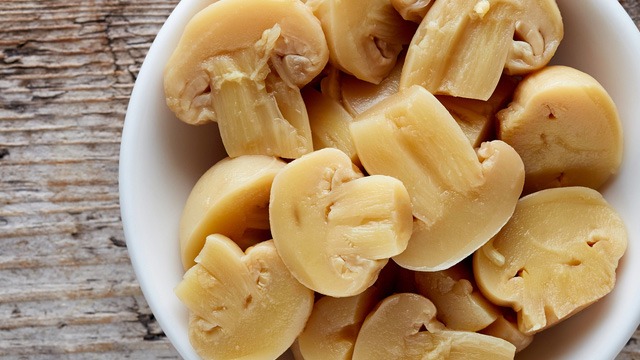 One of the great advantages of canned food is that it can be added to dishes almost immediately and straight from the can! This makes it super easy to make dishes more hearty and appetizing with the addition of more ingredients. 
The best kind of ingredient you can add to any dish is mushrooms, specifically canned mushrooms. Canned mushrooms are super easy to add to any kind of dish, whether it's a stir fry, a soup, a fried dish, or even a stew. Did you know that you cannot overcook mushrooms? Mushrooms are super hardy and when it comes to stews, you can add it early, with the tough cuts of beef and pork even, and not have to worry about mushy shrooms. 
You can even use it as a meat substitute if you're trying to cut back on meat! Here are delicious recipes to try if you've got a can of mushroom to use for lunch or dinner: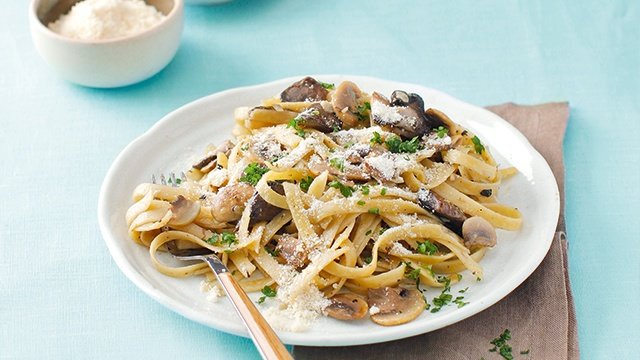 1 Fettuccine with Truffle Mushroom Sauce Recipe
Don't be discouraged by the truffle! It can be an optional ingredient but if you have it in your kitchen, feel free to add it in. What's wonderful about this recipe is that it can stand on its own without the truffle oil stirred in at the end. The sliced mushrooms have enough flavor in it to make this a satisfying meal as it is.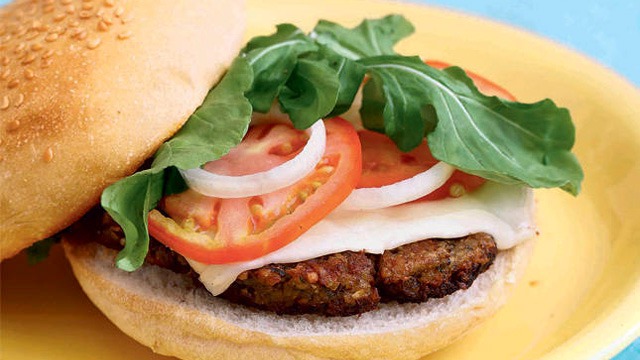 2 Shiitake Mushroom Burger Recipe 
The shiitake mushroom is a hearty mushroom. It's very meaty and holds up well when grilled. For this burger, finely chopped mushrooms are packed and formed into patties. This makes it easy to place between burger buns and eat just like any burger.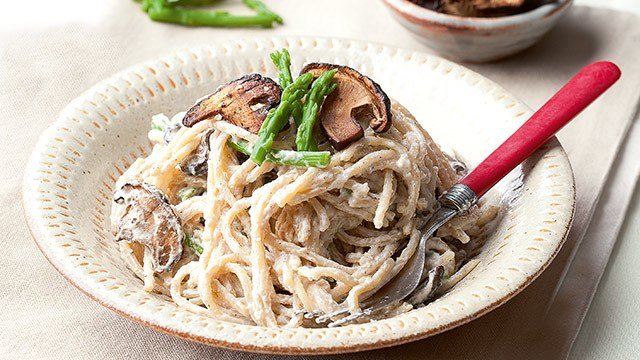 3 Carbonara with Mushroom Bacon Recipe 
Pasta is the easy way of making mushrooms into a meal so if you're thinking of other ways to enjoy mushrooms, a creamy pasta sauce is perfect. For this recipe, you sub the mushrooms in place of the bacon, so you won't miss the delicious flavor when you take a bite.    
ADVERTISEMENT - CONTINUE READING BELOW
Recommended Videos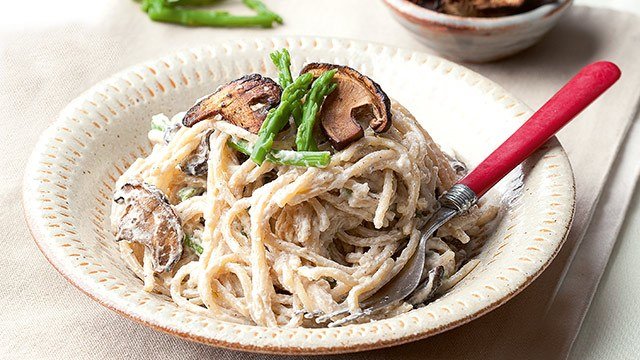 Carbonara with Mushroom Bacon Recipe
Posted in:
Recipe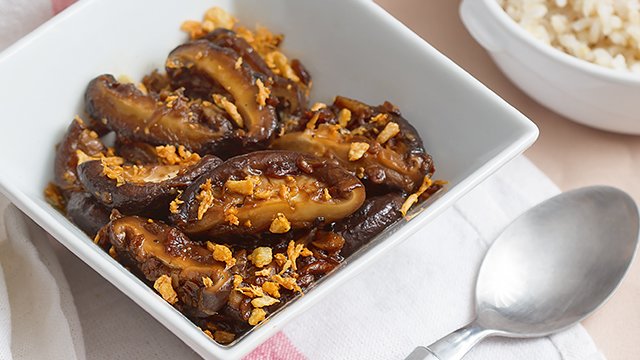 4 Mushroom Salpicao Recipe 
A salpicao usually only needs a few ingredients so if you're strapped for time and have no meat available, this is one recipe that you can put together in minutes without the need to tenderize meat. You may use canned button mushrooms but you can easily substitute the canned shiitake for this one, too. You'll have a super meaty and tasty meal for sure!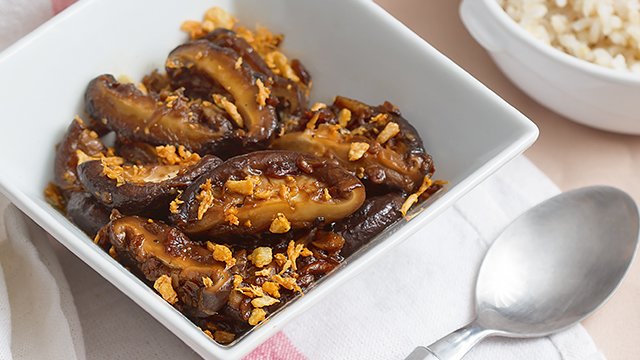 Mushroom Salpicao Recipe
Posted in:
Recipe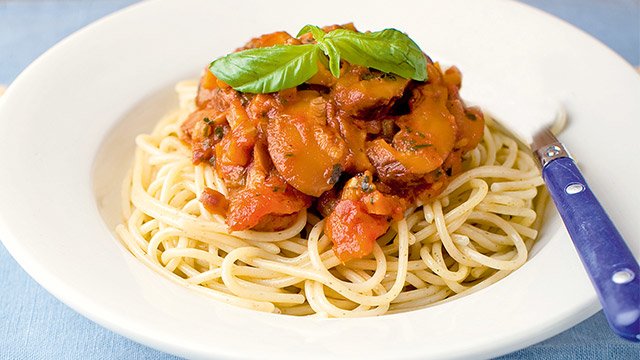 5 Mushroom Ragu Spaghetti Recipe 
When meat is not on the menu, you can still enjoy a meaty dish, all thanks to mushrooms! This spaghetti sauce is made with chopped up mushrooms and you can easily do this in a food processor, a blender, or even one of those hand-cranked choppers that take a few pulls to finely chop almost any ingredient. Easy and delicious, use this ragu to top pasta or plop it right on top of rice for a delicious rice topping meal.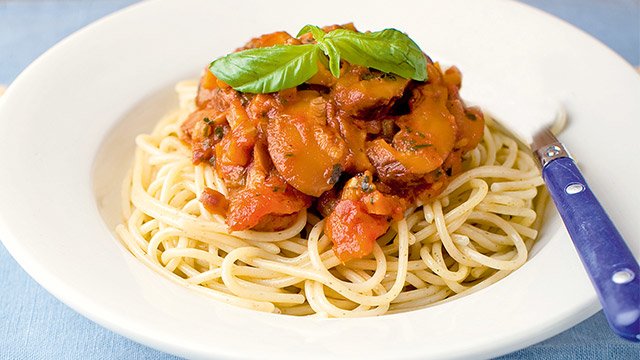 Mushroom Ragu Spaghetti Recipe
Posted in:
Recipe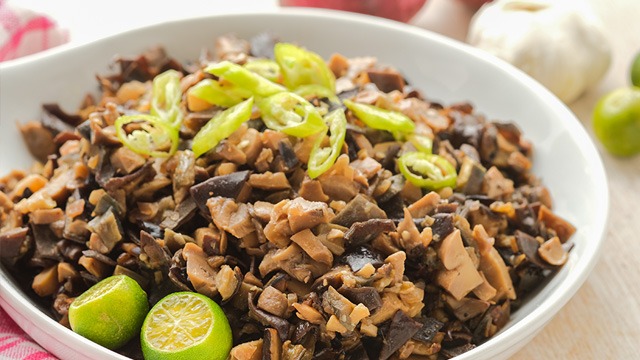 6 Eggplant and Mushroom Sisig Recipe 
Nobody can say no to sisig when it's this easy to make! This veggie-friendly version is loaded with mushrooms and eggplants so if you're wondering where the creaminess is coming from, it's not courtesy of mayonnaise. You'll find it in the eggplant chunks instead.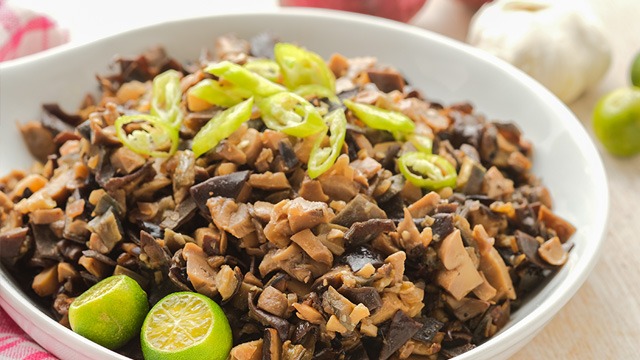 Eggplant and Mushroom Sisig Recipe
Posted in:
Recipe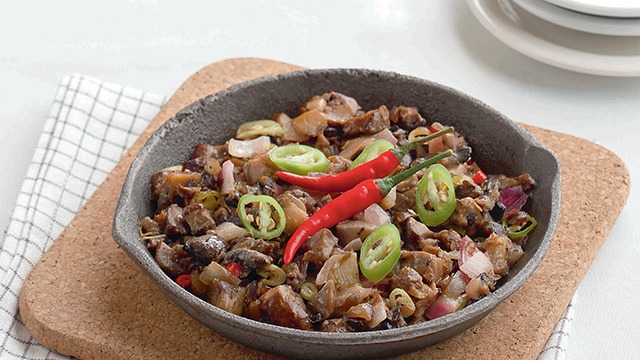 Sizzling Mushroom Sisig
Posted in:
Recipe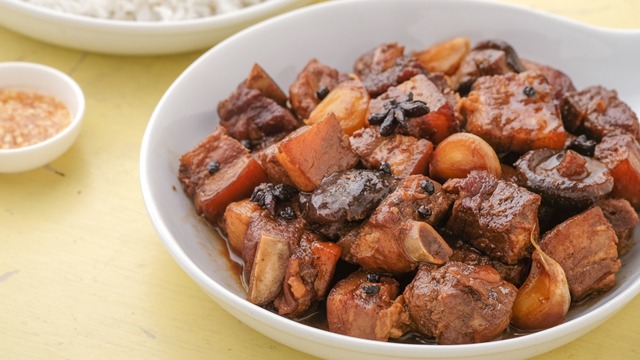 7 Chinese-style Adobo Recipe with Mushrooms 
This Chinese-inspired version combines meaty pork and meaty mushrooms in this sweet and savory-style adobo that resonates with the flavors of soy sauce and star anise. You can even remove the pork and pair with tofu!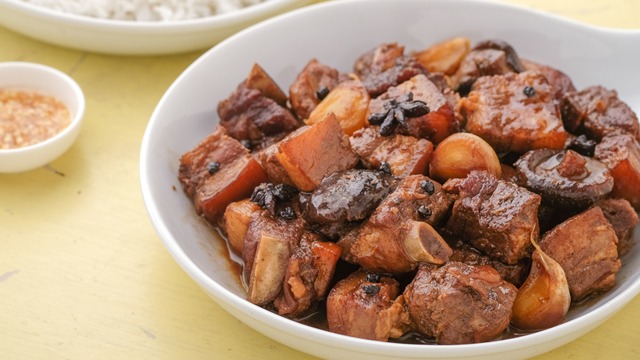 Chinese-Style Pork Adobo Recipe
Posted in:
Recipe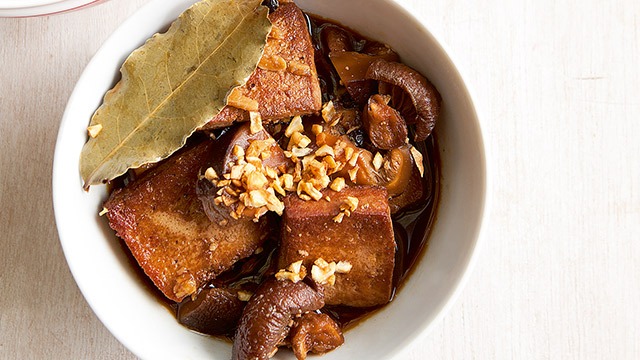 Tofu and Mushroom Adobo Recipe
Posted in:
Recipe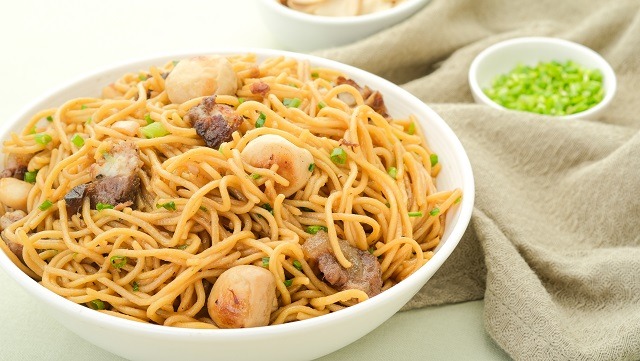 8 Beef and Mushroom Pancit Recipe  
Pancit is just another kind of noodle so if you're not in the mood for an Italian version, this Pinoy version is perfectly delicious. Try it with tender beef strips, whole button mushrooms straight from the can, and a little seasoning to make it all come together into a pancit that's almost as easy as instant.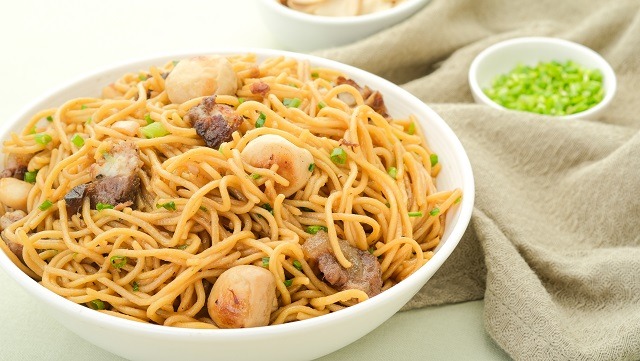 Beef and Mushroom Pancit Recipe
Posted in:
Recipe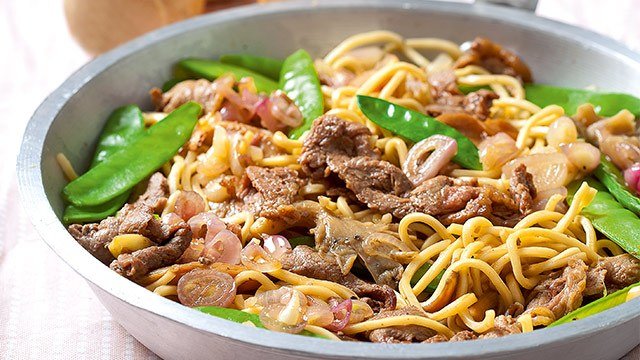 Beef and Mushroom Noodle Stir-fry Recipe
Posted in:
Recipe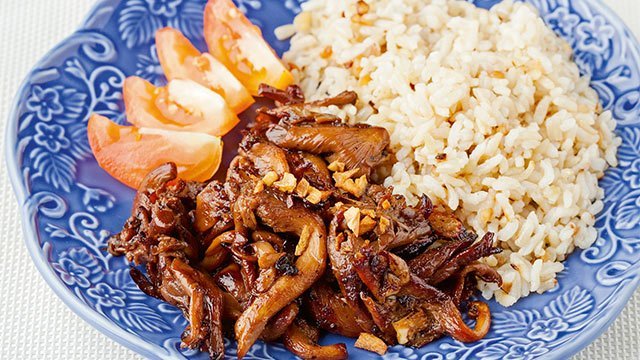 9 Mushroom Tapa Recipe 
Going meatless doesn't have to be flavorless, too. Take this tapa recipe that uses oyster mushrooms instead of beef. It's still super tasty and satisfying with lots of umami flavors and garlic bits. Sub out the fresh oyster for canned button mushrooms or even canned shiitake mushrooms to make this an easy canned food meal.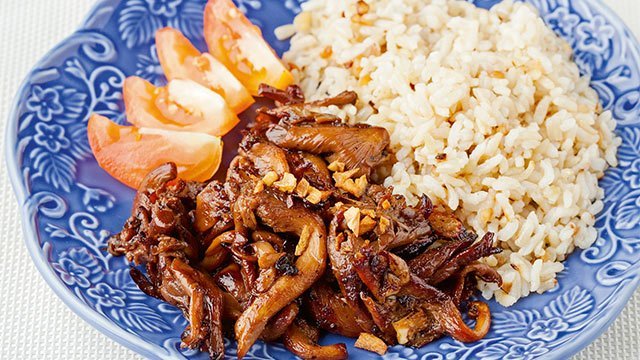 Mushroom Tapa Recipe
Posted in:
Recipe
Develop ways to transform meaty dishes into a savory and delicious mushroom dish! The swap is easy and the best part is, there is no need to simmer the mushrooms until its tender. It's a fast and easy substitute you can do for any number of dishes to make your meals more hearty just by opening a can.   
***
Thinking about what to cook next? Join our Facebook group, Yummy Pinoy Cooking Club, to get more recipe ideas, share your own dishes, and find out what the rest of the community are making and eating!
Got your own version of the classic dishes? Pa-share naman! Get your recipe published on Yummy.ph by submitting your recipe here!