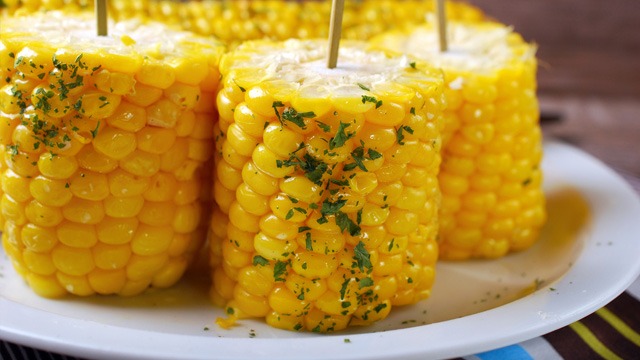 Did you know you could do more than just reheat food in the microwave? Here is the type of food you can "cook" in the microwave:
You can even cook an omelet in a microwave! This list just proves that you can cook many different kinds of food in the microwave. Corn on the cob is just another food that the microwave oven can cook. Plus, it's faster and may be even better than cooking it in boiling water.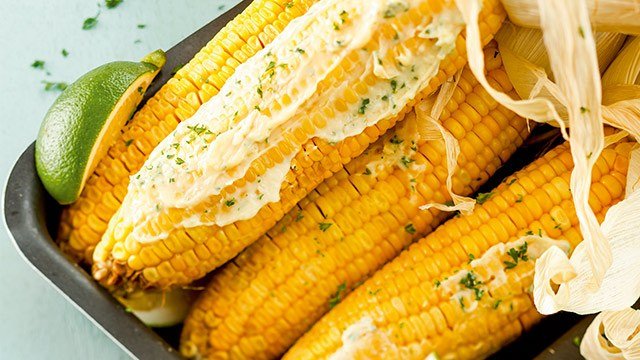 The trick to doing this is to use fresh corn that is still in the husk. Not only will the corn be insulated by the husk as it is microwaved but it will also be easier to remove, silk and all. If you don't have corn that is still wrapped in its husk, you can use a paper towel or a thin kitchen towel. You'll have to soak it in water so it will better mimic the husk. 
Here's what you do: 
1 Place 1 to 2 ears of corn with the husks still attached on the microwave plate or microwave-safe plate. (Alternatively, wrap a soaking wet paper or kitchen towel around corn that have been shucked.) Cook in batches if cooking more than 2 ears at a time. 
2 Set the microwave on High and the timer to 3 to 5 minutes, depending on how large your ears of corn are. 
• 3 minutes = small corn or cut-up corn pieces 
• 4 minutes = medium corn
• 5 minutes = large corn 
3 Use tongs (It will be super hot!) to remove the corn from the microwave and set aside to cool.  
4 Once cool enough to hold and handle safely, remove the husks and silk (or towels) by pulling down the husk from the top of the corn to the bottom end where the stem is. Grasp the husk and then twist and remove the husk from the corn stem.
Serve this slathered with butter and a sprinkle of salt or try any of these easy corn recipes: 
*** 
ADVERTISEMENT - CONTINUE READING BELOW
Recommended Videos