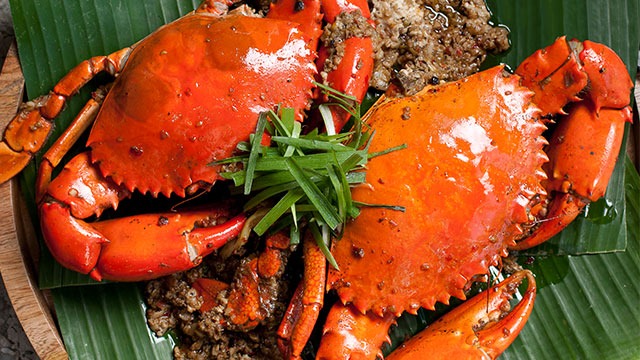 Crabs are one of those seafood ingredients that instantly make you think you're getting a treat. While it's not the easiest food to indulge in, what with breaking open shells and claws just to get to the meat, the meat that you do get is definitely sweet, succulent, and addictive. 
You may have never tried to cook crab at home before, so if you're going to do that soon, you need to learn how to do it. Here are three ways to easily cook whole crabs at home:
• boil
• steam
• stir fry
Before you even start to cook crabs, you need to know how to choose the right crab for you. You also might want to learn how to choose between a female and male crab and know that this difference may cost you financially but reward you with delicious aligue later on. Once you do have your choice of crabs and you've taken these home, time to decide on how to cook it.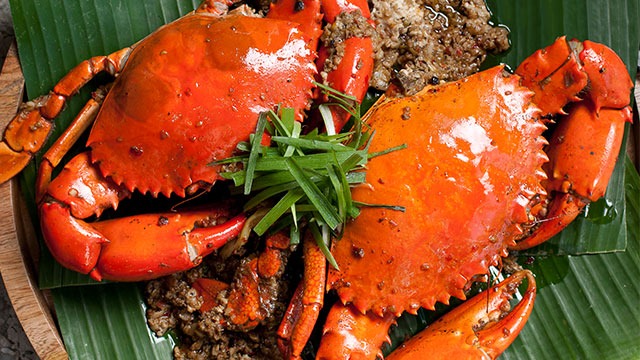 1 How To Boil Crabs 
Probably the easiest way to cook crabs, this is simple to do. You just need a pot big enough to hold the number or the size of crabs you are cooking. Fill it about halfway up with water or enough to cover the number of crabs that will fit in it. Season the water with salt just like you would pasta water. Bring it a boil. 
Once the water is boiling, time for the crabs. Make sure that the crabs are safely secure, meaning the claws are either tied or the whole crab is secured tightly. This will prevent any accidents involving its claws and you. Using tongs, place the crabs one at a time into the boiling water. Boil the crabs about 10 up to 15 minutes or until the crabs have turned orange and are lighter in weight. Some crabs become light enough to float in a deep pot.
Remove the cooked crab from the pot using tongs and let cool enough to handle. Serve with your favorite dipping sauce: melted butter and garlic or vinegar and garlic. You can also try any of these delicious crab recipes: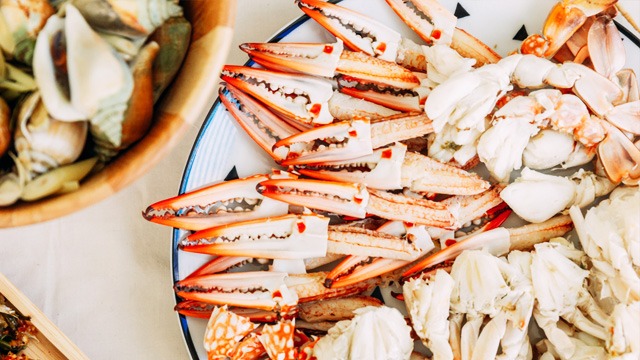 2 How to Steam Crabs 
Steaming is just easy as boiling crabs. This just requires less water, a steamer basket or similar cooking equipment, and some patience. This is a longer cooking process than boiling but the end result is crabs that have more flavor than crabs boiled in water. 
Just like boiling crabs, you need to fill your pot with water but only about 2 inches high is all you need. You can salt this water to flavor the steam that will lightly season your crabs. Bring this to a boil then lower the heat to a simmer or just enough to create steam. Place your crabs in the steamer basket, place it with the crabs in the pot, and cover. Let it cook about 20 up to 30 minutes depending on how large your crabs are.
Once cooked through, remove the steamer basket from the pot, and set aside until cool enough to handle. This is also a great way to prepare crabs in advance for stir fries or even for removing the crab meat for crab cakes and tortang alimasag.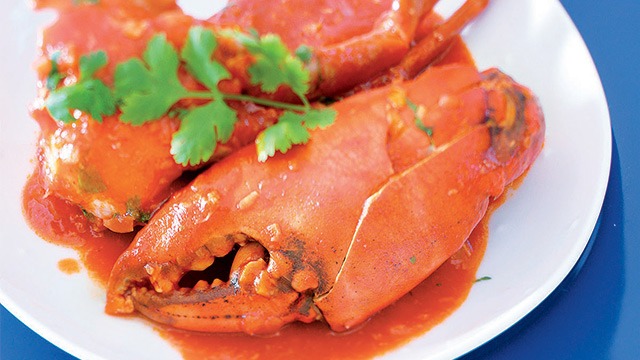 4 How to Stir-Fry Crabs 
This is where you might have a harder time. Some recipes will actually require you to prepare the crab before it's cooked. This means sucking up your courage and using that knife deftly and with confidence because you will cut up the crab before it's cooked. 
ADVERTISEMENT - CONTINUE READING BELOW
Recommended Videos
To do this as humanely as possible, you'll need tongs, a sharp knife, and a chopping board. This is best done with blue crabs which are smaller and easier to cut up without removing the headshell first. Here's what to do: 
1 Using tongs, grab a live crab and place it upside down on your chopping board. This will prevent the crab from moving away from you. 
2 Place your knife across the apron of the crab. With a hard press against the top of the knife, cut the crab in half. 
3 Repeat with the remaining crabs. 
These crabs are ready to use for any of these stir-fried recipes:  
Crabs do not have to be intimidating to cook at home! These are very easy to cook just like other seafood ingredients. Best of all, with such premium ingredients ready for eating, you may find yourself eager to cook these shellfish more and more often.    
***
Thinking about what to cook next? Join our Facebook group, Yummy Pinoy Cooking Club, to get more recipe ideas, share your own dishes, and find out what the rest of the community are making and eating!
Got your own version of the classic dishes? Pa-share naman! Get your recipe published on Yummy.ph by submitting your recipe here!