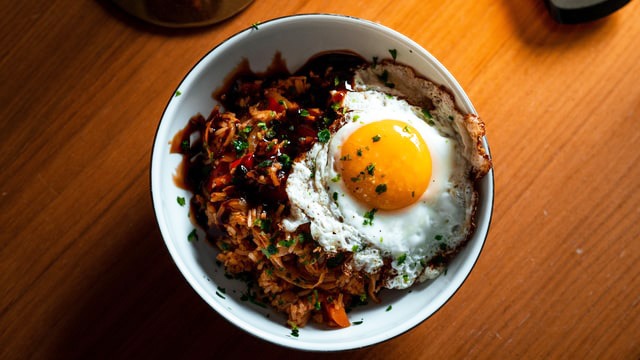 Eggs are one of the building blocks of the culinary world. It is the ingredient that's used to bind other ingredients together. Fried eggs are the preferred side dish to hearty breakfast meals. It is the original leavening agent for cakes and other baked pastries before the chemical leaveners baking soda and baking powder replaced its use. 
However, cooking eggs is a culinary test for a reason. The egg can be cooked fast and easily but it can also be overcooked just as fast and easily. If you need help cooking even the most basic and easy egg recipes, here are the tips and a few recipes you need to develop the confidence you need: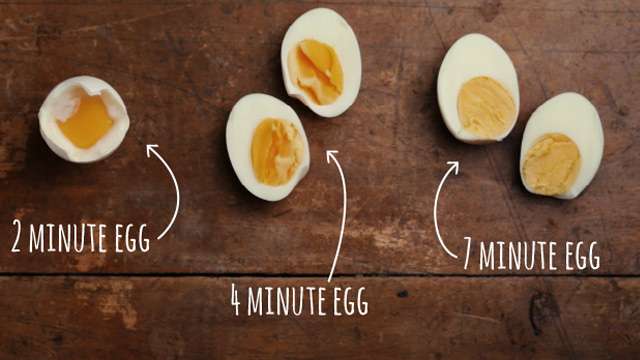 How to Boil Eggs 
One of the least intimidating things to do to an egg is to boil it. All you need is a pot, eggs, and the ability to tell time. Telling time is probably the most important skill when it comes to boiling eggs. You don't need to do anything to the eggs really other than placing it in the water in the pot. When you turn on the stove and bring the pot of water to a boil is when this essential skill comes in. 
For perfectly boiled eggs, from the soft-boiled eggs for your ramen bowl to the hard-boiled eggs for your lugaw, you need to learn to start the timer when the water begins boiling. This is the biggest mistake many people make. They start timing the eggs when the water has yet to come to a boil. Since it only takes a short 4 minutes for a soft-boiled egg to be ready to be removed from the water, that timing is definitely off. 
One way of avoiding this timing problem is to add the eggs to water that's already boiling. The problem with this technique is that the water is already boiling. Anyone starting to cook will be a little hesitant to place anything into a pot of boiling water. It's hot. It can burn and scald, especially the super-heated steam. While you can use a spoon to gently lower the eggs into the boiling water, it's still safer to do it when it's not yet capable of harm. 
This is how you perfectly boil eggs: 
1. Place large eggs into a medium pot. (Use a small saucepan for one or two eggs.) 
2. Pour enough water into the pot to cover the eggs at least about 1 inch over it. 
3. Place it on the burner and turn on the heat. Bring the water to a boil. 
4. Once the water begins to boil, start the timer. Use this simple guide for your kind of eggs:
• 2-4 minutes = soft-boiled eggs  
• 4-6 minutes = medium-boiled eggs
• 7-9 minutes = hard-boiled eggs
The size of the eggs matter with this timing, too. Use the shorter times for small eggs and the longer times for large eggs.
You can also do this trick: bring the water to a boil in the water then remove it immediately from the stove. Cover the pot and leave it to cool to warm for 20 minutes. Crack all over, peel underwater, and enjoy a medium-boiled egg!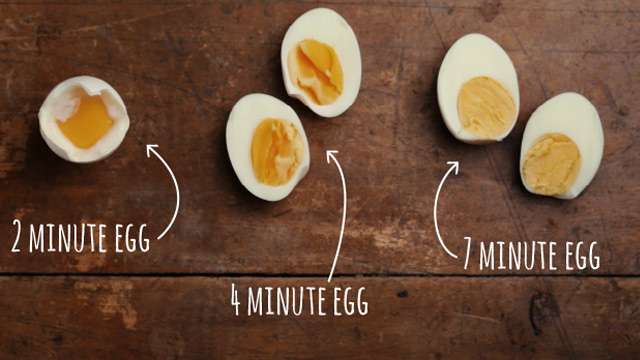 Be an Eggs-pert: How to Boil Better Eggs
Posted in:
Cooking
Then try any of these recipes that will make you an expert at boiling eggs.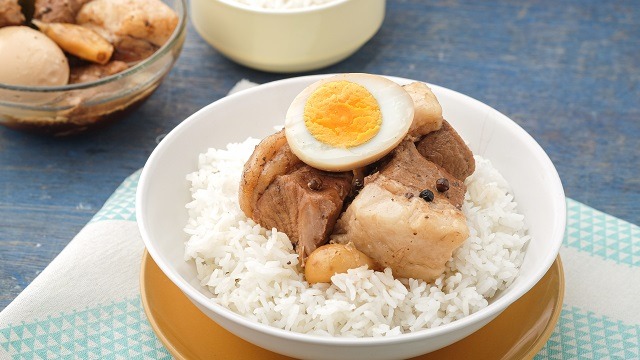 1 Adobong Baboy at Itlog Recipe 
Few recipes call for marinating eggs but this is one of the most flavorful ways of doing it. You not only have a fantastic meaty dish to enjoy but you will also have a delicately soft-boiled egg to cook and then flavor in the adobo sauce. The result is a super satisfying meal you will want to have every day.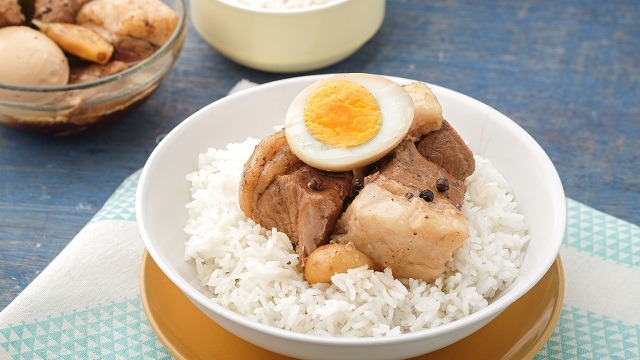 Adobong Baboy at Itlog Recipe
Posted in:
Recipe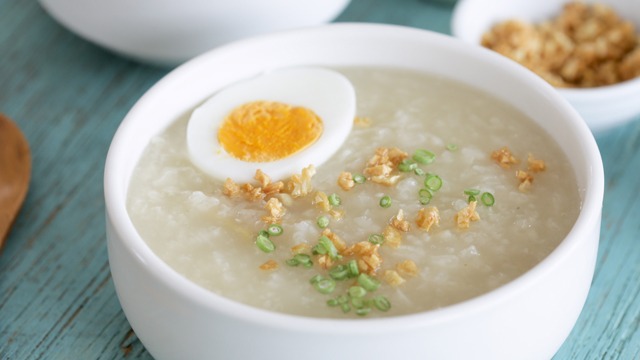 2 Lugaw with Egg Recipe 
This comforting bowl of lugaw is the simplest savory rice porridge recipe ever, but it is also one of the tastiest. The hard-boiled egg makes it even heartier and more appetizing to eat with gusto. 
ADVERTISEMENT - CONTINUE READING BELOW
Recommended Videos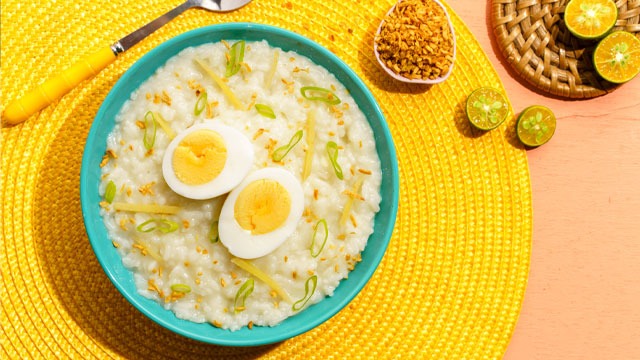 Lugaw with Egg Recipe
Posted in:
Recipe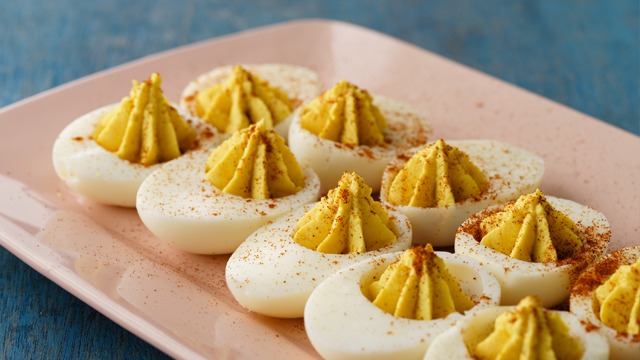 3 Deviled Eggs Recipe 
If you love hard-boiled eggs, then you will love this easy and tasty egg recipe. This recipe is one of those recipes that allows the egg to shine all on its own. Boiled eggs yolks are separated from the whites and seasoned with some tasty ingredients. These are then returned to the egg whites for egg bites that are simple enough to do at home as well as fashionably elegant enough to serve at parties with a few tweaks to the easy deviled eggs recipe.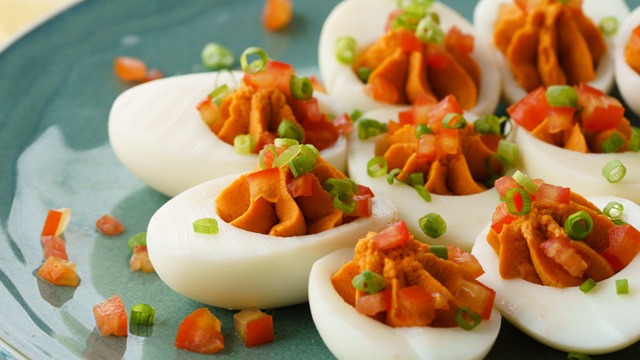 Spicy Deviled Eggs Recipe
Posted in:
Recipe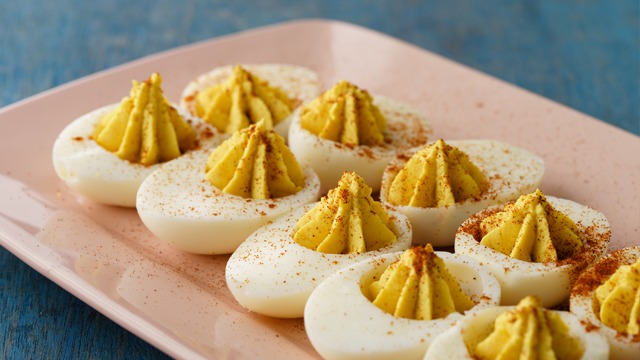 Easy Deviled Eggs Recipe
Posted in:
Recipe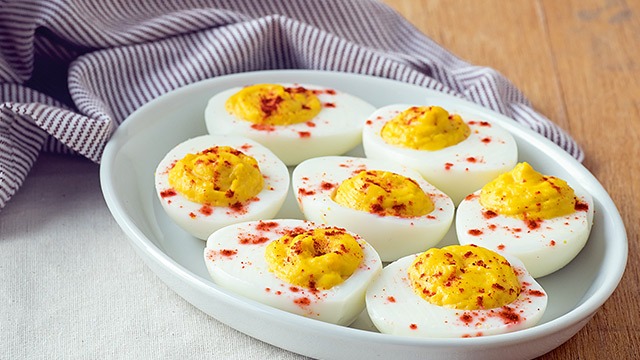 Saffron Deviled Eggs Recipe
Posted in:
Recipe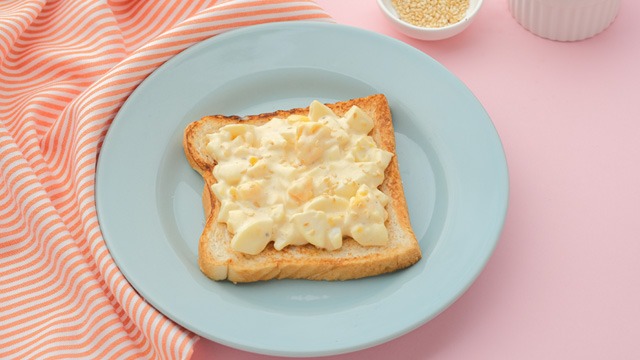 4 Egg Salad Recipe 
There isn't anything simpler than an egg salad recipe but for an easy boost of flavor, give it a drizzle of sesame dressing, toss in shrimps, or even adding bacon before placing it on top of toast.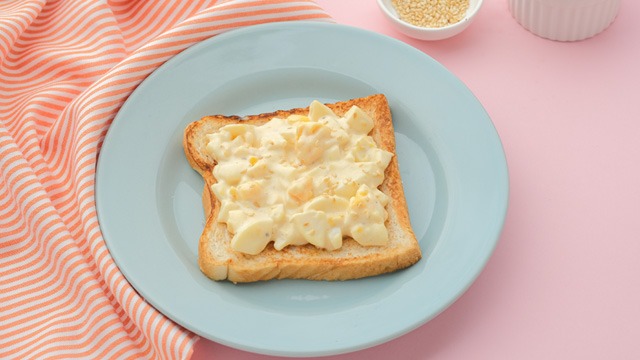 Easy Egg Salad on Toast Recipe
Posted in:
Recipe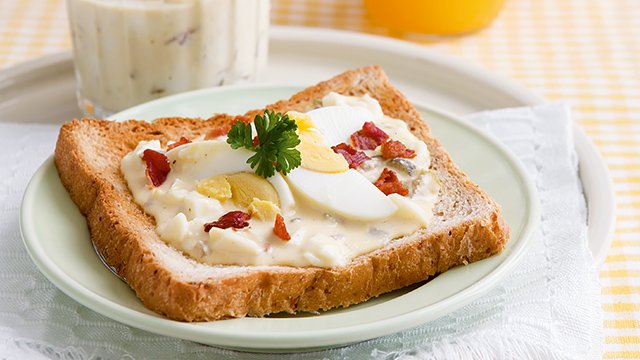 Egg Salad with Bacon Recipe
Posted in:
Recipe
Shrimp and Egg Salad Recipe
Posted in:
Recipe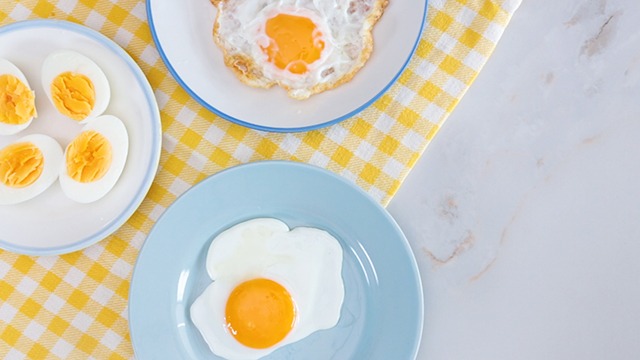 How to Cook Fried Eggs  
Fried eggs can be intimidating. Do you like it fried sunny-side up or scrambled into a creamy texture? Whichever way you want or like your eggs, you can make it super delicious with a few tips and tricks. 
Perfectly fried sunny-side up eggs require patience because you want to cook the whites but not too much so the yolks can stay runny. You also have to be gentle enough to softly turn the egg without breaking the yolks as you do for an egg over easy. This technique sears the egg just enough so it's not completely raw. 
Scrambled eggs are notorious for easily becoming dry. For the creamiest scrambled eggs, you need to remember a few things:
1. Don't add milk or cream. You don't need it. 
2. Cook over low heat and stir regularly to prevent large egg curds from forming.   
3. Remove the pan off the heat before the egg begins to look set.
You have to remove it at the right time so that it stays and looks creamy. 
Try these techniques when topping or serving it with any of these dishes: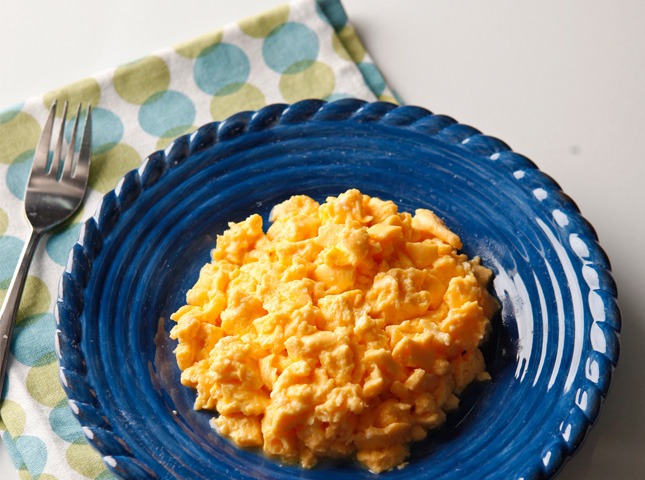 5 Scrambled Eggs Recipe 
You know how you like your eggs and you can keep it plain or toss in a few choice ingredients such as tomatoes and chorizo to make it even more appetizing for you.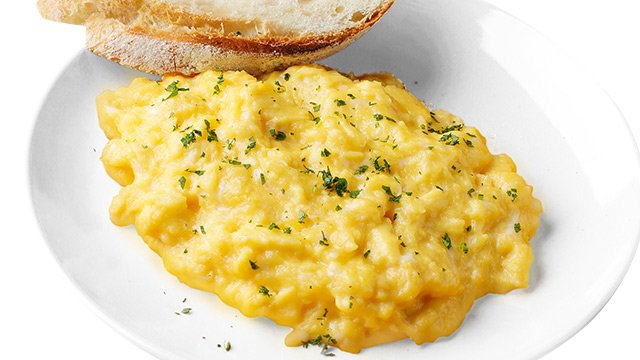 Creamy Scrambled Eggs Recipe
Posted in:
Recipe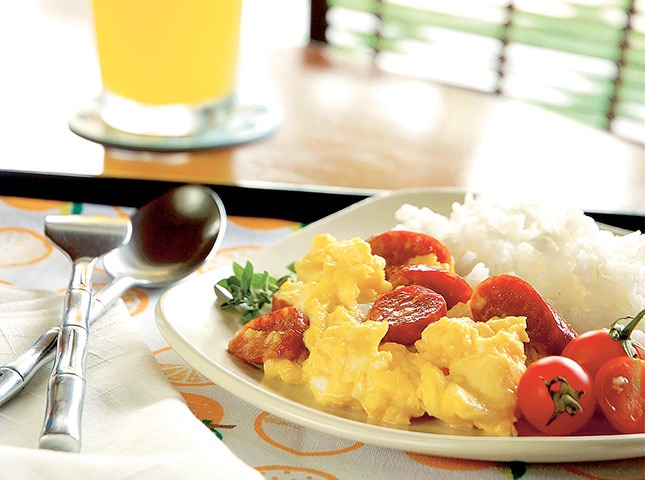 Scrambled Eggs with Chorizo Recipe
Posted in:
Recipe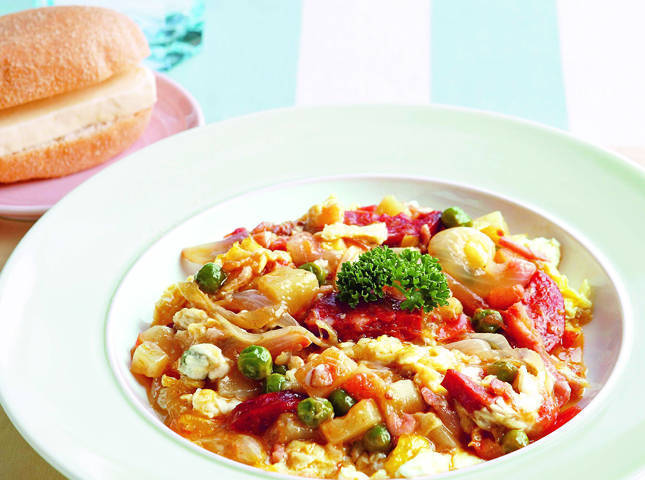 Spanish-Style Scrambled Eggs
Posted in:
Recipe
6 Mie Goreng Recipe  
Top your favorite fried noodles recipe like this Indonesian stir-fried noodles recipe with a fried egg. Do the same with instant pancit canton. You'll love it!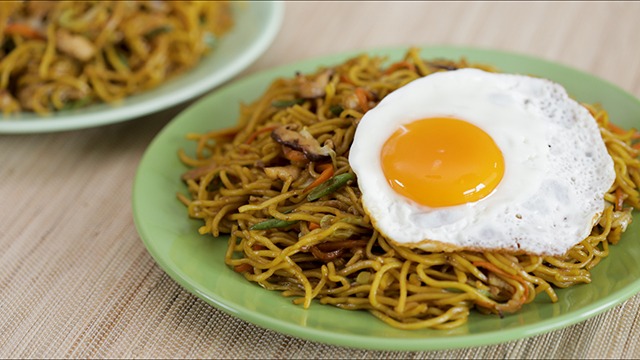 WATCH: How To Make Homemade Mie Goreng
Posted in:
Cooking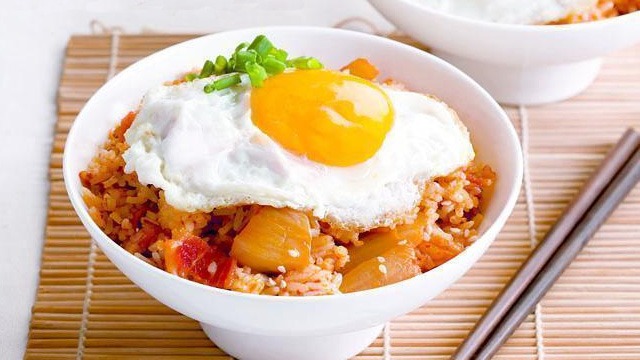 7 SPAM and Kimchi Fried Rice Recipe 
Spicy, savory, and made into a complete meal with the SPAM chunks, this meal isn't complete without your choice of a fried egg on top.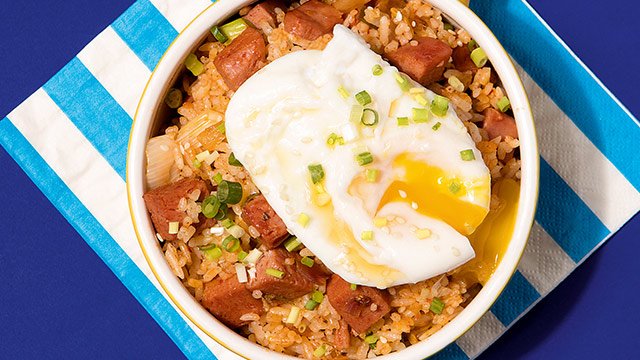 Spam and Kimchi Fried Rice Recipe
Posted in:
Recipe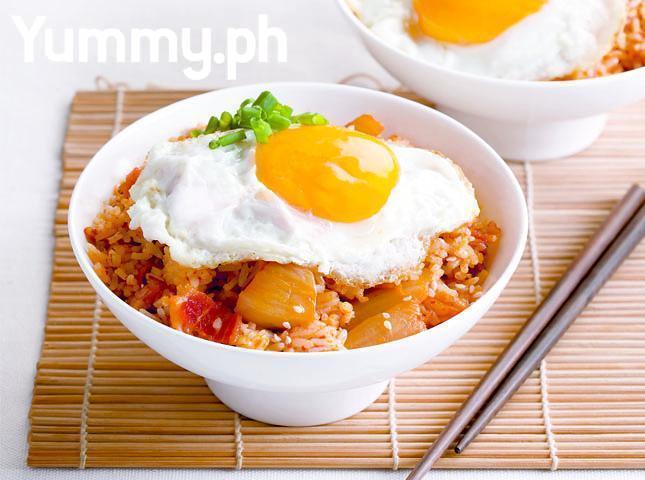 Kimchi Fried Rice
Posted in:
Recipe
ALSO READ: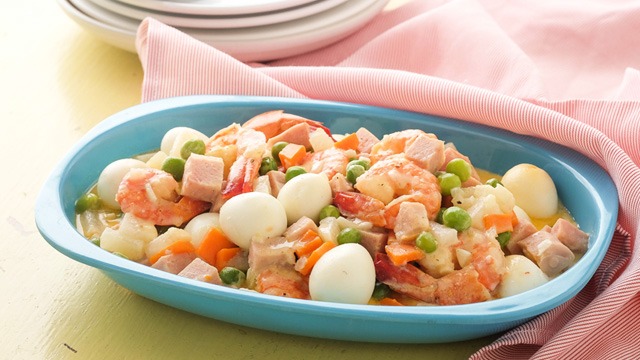 Sipo Egg Recipe
Posted in:
Recipe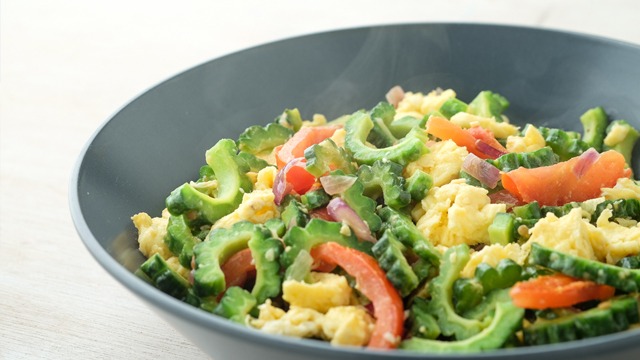 Ginisang Ampalaya With Egg Recipe
Posted in:
Recipe
***
Thinking about what to cook next? Join our Facebook group, Yummy Pinoy Cooking Club, to get more recipe ideas, share your own dishes, and find out what the rest of the community are making and eating!
Got your own version of the classic dishes? Pa-share naman! Get your recipe published on Yummy.ph by submitting your recipe here!