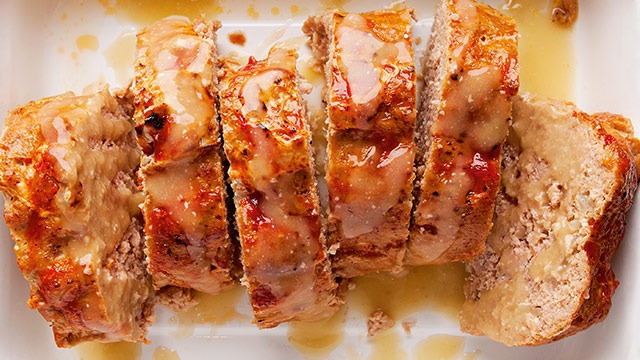 When you think about making embutido, it's one of those dishes that you commonly find at the buffet table at gatherings. It has a long list of ingredients but making it just part of what makes it a special day. You probably enjoy eating it because it's meaty, it's super chunky, and it's what you expect to eat during the holidays or other celebrations. 
READ THESE: MORE ARTICLES ABOUT EMBUTIDO 
The kind of embutido you make doesn't always have to be the same. There are many kinds of embutido recipes, and there are some that are more special than others. However, there may be versions of this meaty roll that you didn't think was an embutido recipe but actually can be.
Did you ever think about trying a meatloaf recipe as an embutido recipe? You should! The meatloaf is essentially the American equivalent of our embutido.
A basic meatloaf recipe is very similar to a basic embutido recipe, too. Both are made with seasoned ground meat and can be as loaded (or not) with other ingredients as you like. Eggs are commonly used as the binder, and both are usually served with some kind of red tangy sauce. The meatloaf usually has a tomato ketchup-based topping while the embutido plays it safe by serving the ketchup, usually banana ketchup, on the side. Since the banana ketchup is our version of the tomato ketchup, it's also sweeter than the sour tang of the tomato version. 
The big difference between these two dishes is how it's cooked. One is baked in an oven, the other steamed on the stovetop. The meatloaf can be stuffed into loaf pan or shaped freestyle on a baking tray and baked until cooked through. The embutido is rolled up in foil into logs and steamed until cooked through. It's common to fry slices of the embutido to make it even more delicious.  
This difference in the cooking methods, we believe, can be a negligible one. The cooking methods can be swapped, which is why we think the embutido is as much a meatloaf recipe as the meatloaf is an embutido recipe. 
If you're still curious to try a meatloaf recipe but cook it like an embutido, all you have to do is change the cooking method. Plus instead of baking it, wrap and roll it up in foil and steam it. You may also fry it after steaming so you still get those delicious fried bits that make the meatloaf and the embutido so delicious. 
Just remember that if you want to use a meatloaf recipe as an embutido recipe, the difference will be more than just the way it's cooked. Since it's an American dish, it will taste quite unlike our embutido. It is after all made with the American taste in mind. 
Care to try a meatloaf recipe? Here are a few meatloaf recipes we think you might want to try: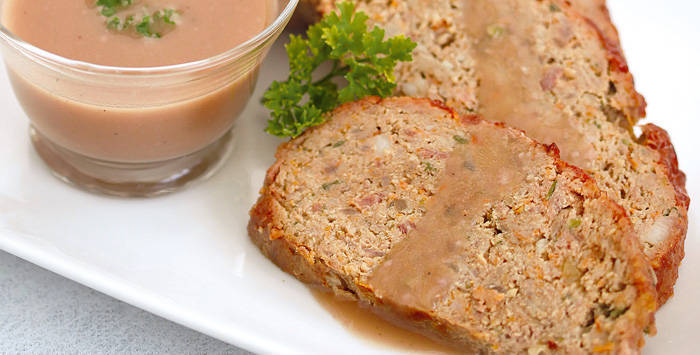 1 Meaty Meatloaf Recipe
If you want the classic flavor of the meatloaf, use this recipe. This is about as close as you will get to the taste you want in this American version of the embutido.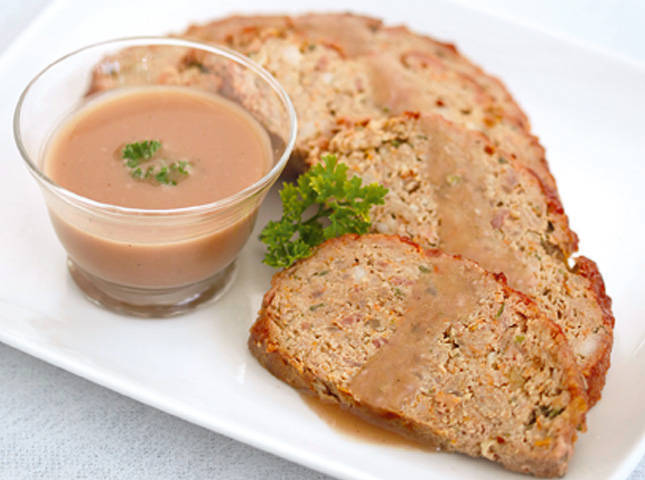 Meaty Meatloaf
Posted in:
Recipe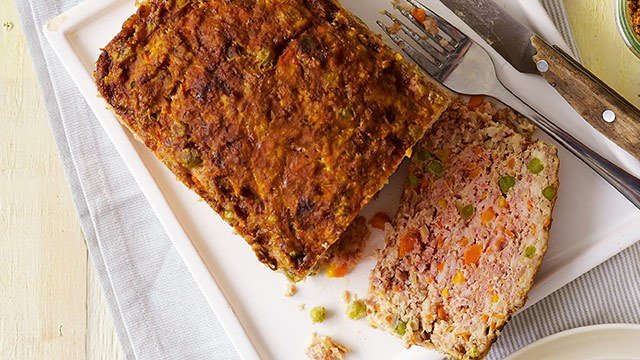 2 Chicken and Beef Meatloaf Recipe 
A pack of mixed vegetables is easy to get your hands on but the real reason this is different from other meatloaf recipes is the fact that it uses ground chicken.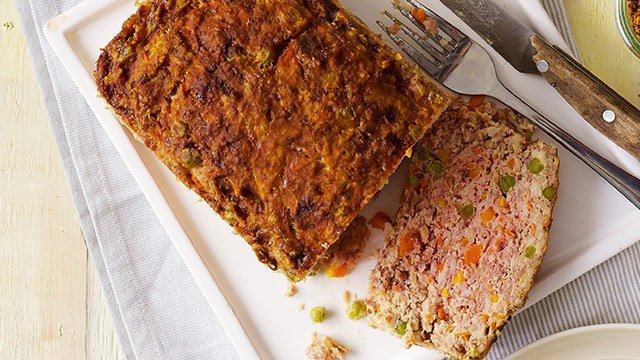 Chicken and Beef Meatloaf Recipe
Posted in:
Recipe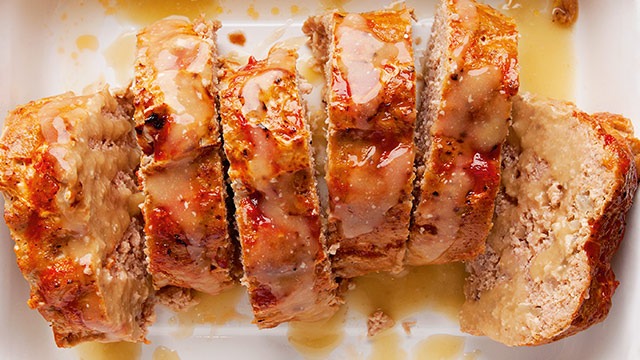 3 Pork Meatloaf Recipe
It's all about the pork in this recipe! Where it's common to see different kinds of ground meat in a meatloaf recipe, this one uses just plain pork. Its meaty flavor is the star of this recipe!   
ADVERTISEMENT - CONTINUE READING BELOW
Recommended Videos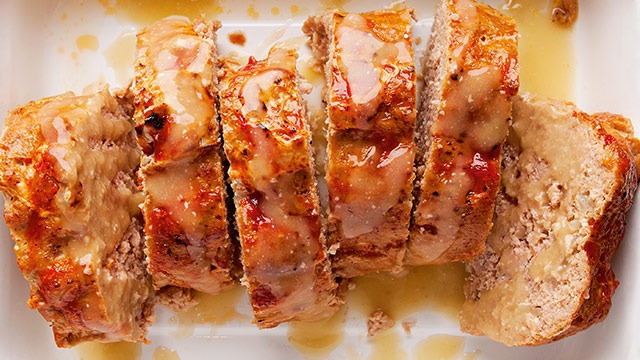 Pork Meatloaf Recipe
Posted in:
Recipe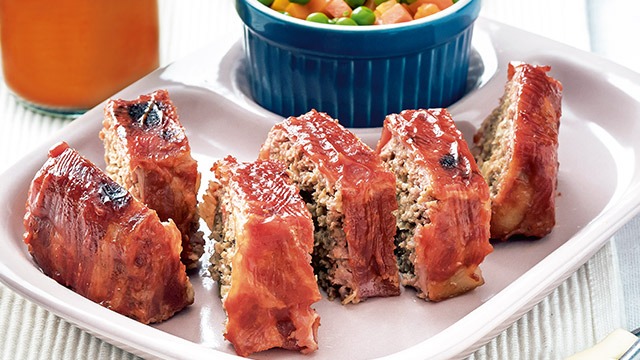 4 Mini Meatloaf Recipe
If you're serving this at a gathering or celebration buffet table, this may be the version you want to present! These aren't just meaty but these are also wrapped in bacon. You're going to want to fry these up before serving so the bacon can become crisp and delicious when you serve it!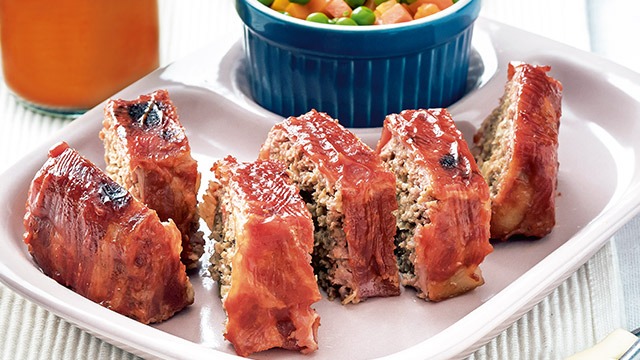 Mini Meatloaf Recipe
Posted in:
Recipe
READ THESE: MORE ARTICLES ABOUT EMBUTIDO 
What meatloaf recipe are you thinking about making into an embutido?  
ALSO READ: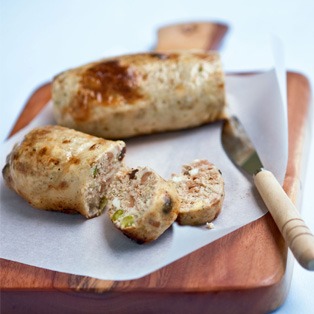 4 Easy Steps to Making Embutido
Posted in:
Cooking
***
Thinking about what to cook next? Join our Facebook group, Yummy Pinoy Cooking Club, to get more recipe ideas, share your own dishes, and find out what the rest of the community are making and eating!
Got your own version of the classic dishes? Pa-share naman! Get your recipe published on Yummy.ph by submitting your recipe here!