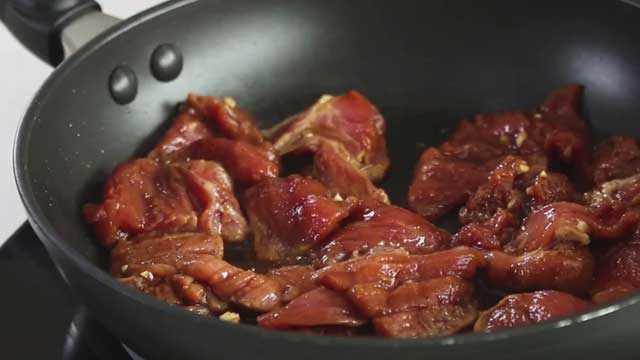 You didn't thaw the tocino, tapa, or longganisa you were planning on cooking for breakfast? Don't worry, it actually happens more often than you think. 
You can quickly thaw your meats on the counter since marinated meats normally thaw in less time than non-marinated meats will. However, you still have to be careful that it doesn't come and stay at room temperature for longer than 1 hour since it can still breed bacteria. 
Here's what you can do that is both safe and easy to do: 
1. Heat a pot of water until just hot to the touch but not simmering or boiling.  
2. Place your sealed bag of frozen marinated meat into the hot water for around 10 to 15 minutes. 
3. Remove the sealed bag from the water. 
4. Repeat for another 5 minutes until completely thawed.   
This is a great tip for thawing small amounts of meat on the counter quickly that you can now cook without worrying about the safety of your raw food.
You can also microwave it on the Defrost setting for around the same time as well if you have a microwave. Just remember to turn the meat so the bottom doesn't become too warm and heat up.  
However, there is a no-fuss way of thawing your marinated meats that is the old school way of cooking. You might have seen your parents or relatives do this when they cook your favorite silog meals in the morning.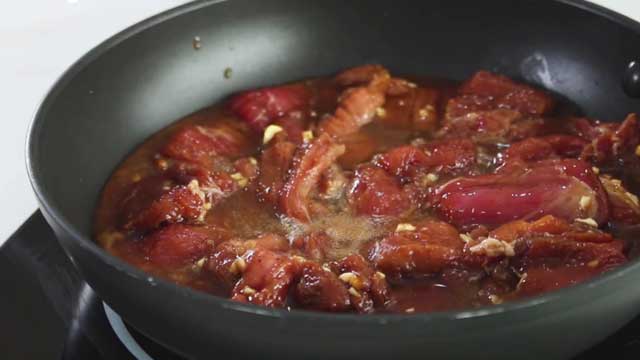 You can add water to the pan and let it simmer until it's completely thawed and ready to fry. 
This is what many people do anyway and can be the advice on the package you're cooking. Since it's still frozen, it will just take a little longer than expected before it is completely thawed, cooked, and ready to serve. The success lies in the fact that the simmering water will not only thaw your meat in the pan, but it will also allow the marinade that the meat absorbed to be released as well as any fat to be rendered out. The result is a much more flavorful dish with charred and sticky parts. Just remember to simmer the water until completely evaporated so the oil can fry your meat.    
ALSO READ: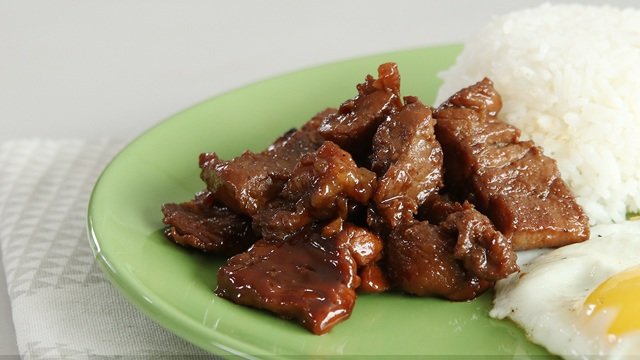 WATCH: How to Make Homemade Pork Tocino
Posted in:
Cooking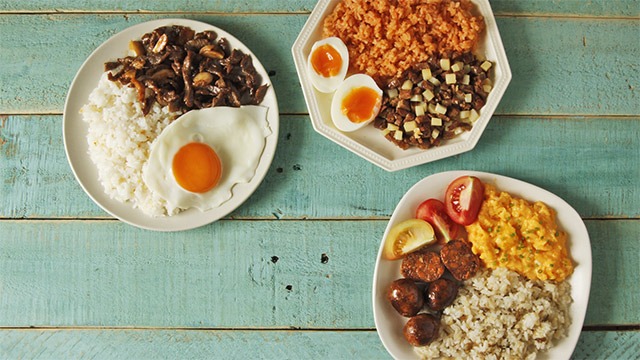 WATCH: Silog Combos You Need to Try
Posted in:
Cooking
***
Thinking about what to cook next? Join our Facebook group, Yummy Pinoy Cooking Club, to get more recipe ideas, share your own dishes, and find out what the rest of the community are making and eating!
Got your own version of the classic dishes? Pa-share naman! Get your recipe published on Yummy.ph by submitting your recipe here!
ADVERTISEMENT - CONTINUE READING BELOW
Recommended Videos