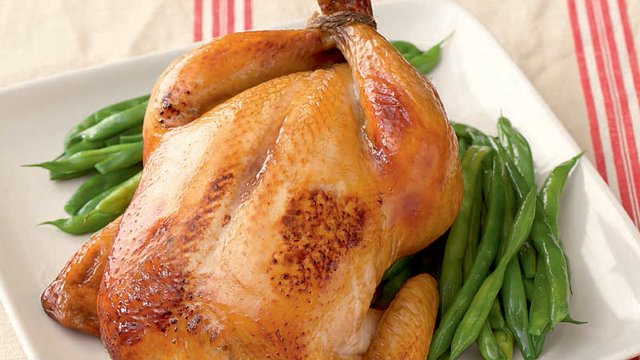 Chicken is a universally loved meat. Everyone loves it, from fried chicken pieces to the layered terrine slices that make it onto a fine dining plate. It's versatile enough to be fried, steamed, poached, pureed, shredded, boiled, broiled, roasted, and grilled.
With so many ways to prepare chicken, it's easy to forget that even the simplest of recipes can yield the best-tasting dish. A whole roasted chicken can instantly feed a family, and what's more, it's easy to both prepare and cook.
Here are three ways to prepare chicken that results in flavorful, moist chicken every time:
1 Marinate overnight.
For a tasty, golden roasted chicken, marinate chicken overnight in minced garlic, minced onions, Dijon mustard, herbs, soy sauce, and Worcestershire sauce. Rub softened butter in between the skin and the meat. Roast in a 325 degree F (160 degrees C) turbo broiler for about 45 minutes or in an oven preheated to 350 degrees F (180 degrees C) for 1 hour or until cooked through.
2 Stuff and steam.
Make a moist steamed whole chicken by stuffing the cavity with aromatics like ginger, garlic, lemongrass, leeks, and celery. Brush entire chicken with sesame oil and sweet soy sauce. Season with salt and white pepper. Truss the chicken and cook in a preheated steamer for 30 minutes or until cooked through.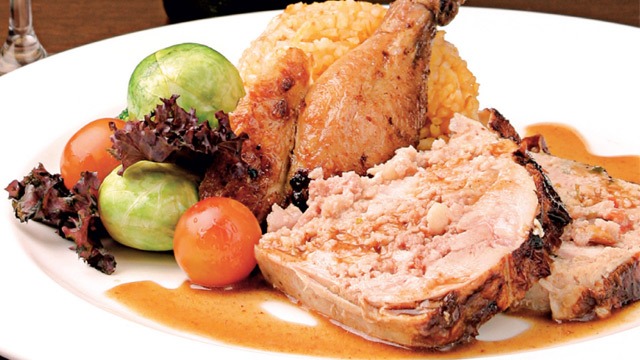 Rellenong Manok Recipe
Posted in:
Recipe
3 Braise in a flavorful liquid.
For a flavorful braised whole chicken, fill the cavity with sticky or glutinous fried rice. Truss the chicken and braise in a large pot in chicken stock flavored with soy sauce, brown sugar, shiitake mushrooms, leeks, carrots, and sesame oil for about 40 minutes or until cooked through.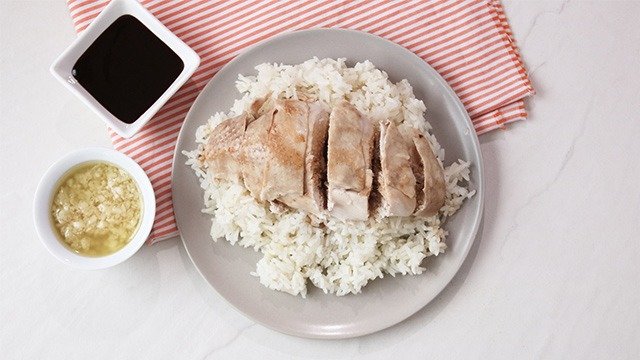 WATCH: How to Make Hainanese Chicken Rice
Posted in:
Cooking
Tips by Jun Jun de Guzman from "What To Do With Your Trussed Chicken" by Rachelle Santos from the May 2016 issue of Yummy magazine. Minor edits were made Yummy.ph editors.
ADVERTISEMENT - CONTINUE READING BELOW
Recommended Videos