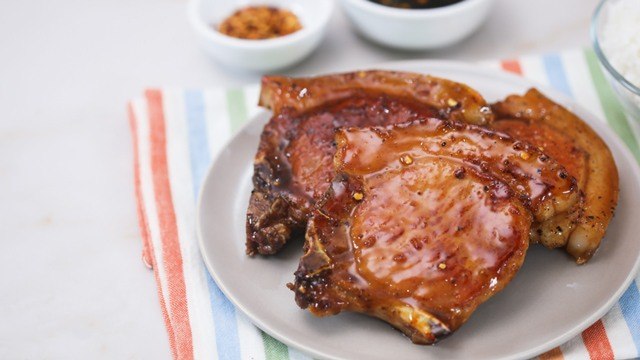 Pork is great for when you want a fast and easy meal on the table. It's readily available, takes on flavors well, easy to pair with your favorite sides, and of course, it's delicious. 
Take this simply glazed pork chop recipe. Each pork chop is pan-fried to perfection before being doused in a honey-sesame glaze, It's a marriage of flavors that will make this pork chop meal one that can easily become a family favorite. 
Glazed Pork Chops
Takes 20 minutes
Makes 4 servings
1/4 cup canola oil
4 pork chops
1/4 cup water
1/4 cup honey
1/2 teaspoon sesame oil
1/2 teaspoon fresh ginger, peeled, finely grated
2 teaspoons soy sauce
1/2 teaspoon red pepper flakes, or to taste
Salt and ground black pepper, to taste
1 In a large frying pan over medium-high heat, heat oil.
2 Season pork chops with salt and ground black pepper on both sides. Add to the pan and fry pork chops until browned and cooked through. Set aside.
3 Drain any excess oil from the pan, leaving just enough to coat the bottom. Add water to deglaze the pan, stirring, until the browned bits on the bottom of the pan are mixed into the water. Bring to a boil.
4 Add honey, sesame oil, ginger, soy sauce, and red pepper flakes. Season lightly with salt and ground black pepper. Bring to a boil then simmer until slightly thickened and glossy. Add pork chops back to the pan, using a spoon to glaze the pork chops with the honey sauce. Remove from heat, and serve while hot with steamed rice.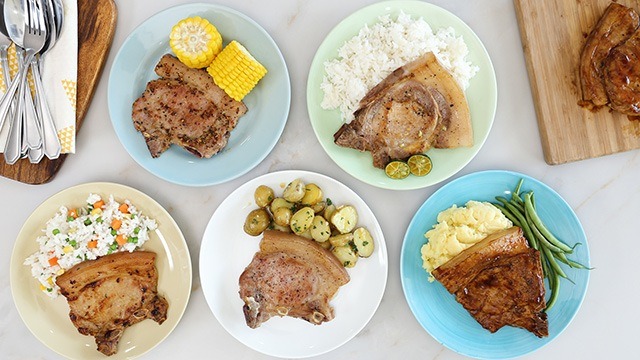 WATCH: 5 Ways To Season Pork Chops
Posted in:
Prepping
ADVERTISEMENT - CONTINUE READING BELOW
Recommended Videos