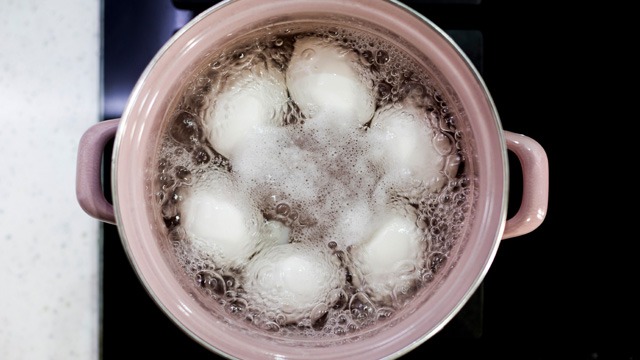 Cooking a hard-boiled egg should not be hard. In fact, it's as simple as bringing water to a boil and letting it boil for a few minutes. The difference is that there are eggs in the water that will cook as the water boils. 
This is where the debate happens. Many times, eggs are overcooked, leading to a funny-smelling egg that has a ring of greenish-gray around the edges of the yolk. It's not appetizing. To avoid this, there are many suggestions, including using a timer, placing the eggs in an ice bath, and just letting the water and the egg cool before even attempting to peel the eggs. 
There's even a tip about adding vinegar to the water so that should the egg break, the egg white will solidify quickly and you won't end up with egg drop water instead of a boiled egg. This is a common thing to do when poaching eggs. 
You can do this but if you're not a fan of sour-tasting eggs, you can add something else, another ingredient, to your boiling water that won't give it a vinegar aftertaste.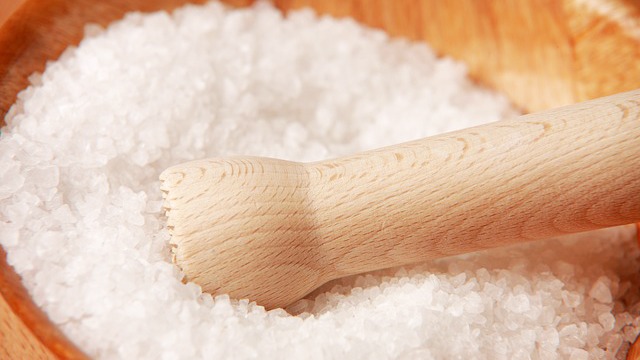 Add salt instead.    
The concept is the same as adding vinegar to the water: it will help solidify any egg white that shoots out from cracks in the eggshell. The good news is that this egg cooking tip will not result in an egg that tastes a little sour. Plus, it adds a little seasoning to your egg. It's also likely that you will probably add salt to the egg when you're ready to eat it. 
Try this tip the next time you boil eggs for your ramen bowl or just want to have a delicious poached egg on your breakfast toast. 
***