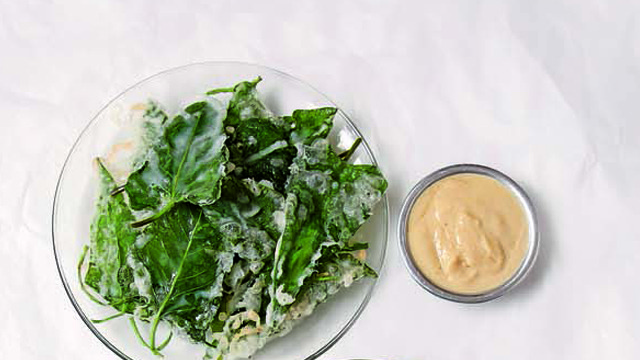 Updated as of May 31, 2023 by Camille Georgia Uy.
Spinach has become more popular and more readily available in the past decade, primarily because of the cheesy spinach and artichoke dip that was so popular. However, many people didn't know at the time was that we already have a local spinach, a leafy green that was available in every market, to use in these recipes: kangkong.
What is kangkong?
This leafy green is known in English as the water spinach, and it's one of the most common and popular vegetables at the wet market, as well as in supermarkets. Grab it by the bunch and what makes it so great is that you can eat the leaves as well as the tender stems. It's not just a substitute for the more bitter spinach in the dips but it's an essential ingredient in most sinigang recipes.
This highly underrated green leafy vegetable is relegated to being just the side dish. While that's not a bad thing, we think the kangkong needs some love. To help you appreciate the kangkong in all its delicious, crunchy glory, we've put together tips and kangkong recipes you can use!
Here are some ways to cook delicious kangkong recipes to make at home: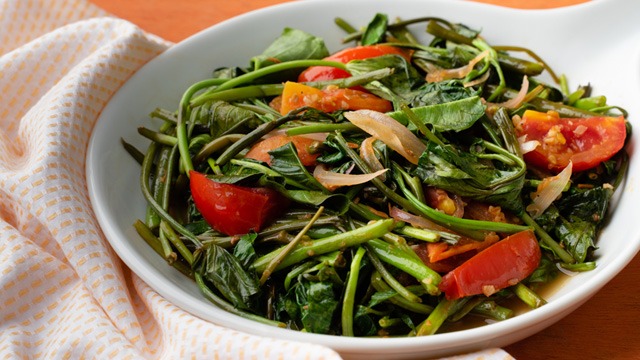 One of the simplest ways to fall in love with this local spinach is to treat it simply and just heat up some oil, add some of our favorite aromatic ingredients, and toss it with kangkong. The ginisa trinity — garlic, onions, and tomatoes — are pretty flavorful so it's just another element that will elevate the delicious flavor that kangkong has. Try this ginisang kangkong recipe and see how a simple cooking treatment can make kangkong great. You can even add tofu and chili to add extra heft and heat to it, like in this spicy kangkong and tofu recipe.
2 Toss it with a flavorful sauce.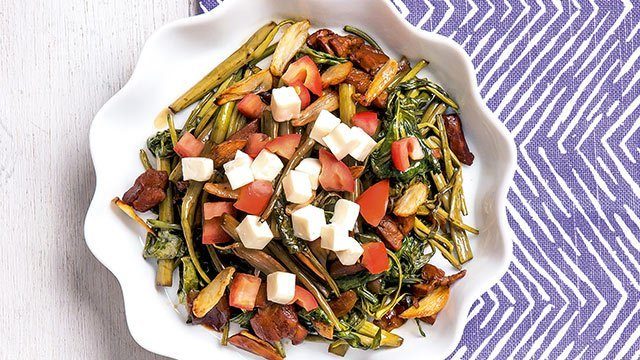 There is no way more appetizing than making something crispy. You may never have thought that you could make green leafy vegetables crunchy and dunking these floppy pieces of leaves into a batter that, when fried, becomes crispy, crunchy, and definitely delicious — like this kangkong tempura recipe! This crispy kangkong recipe is also especially addicting when you have a dip that will complement it, too.
4 Top it with something crunchy.
You can do many things with green leafy greens and while a leafy salad isn't always the most appealing way to eat your greens, you can do more with it than just serving it in a salad. Since kangkong can be cooked and still be delicious, cook it in something delicious. Saute it, toss in a sauce, or just simply steam it to heat it up. Then, just to make it even more appetizing when you finally serve it, make some crunchy garlic chips and use it to top the dish so you have a mix of texture with every bite. Try it with this umami-filled kangkong in oyster sauce recipe or switch out the garlic chips with fried wonton wrappers like in this stir-fried spicy kangkong recipe!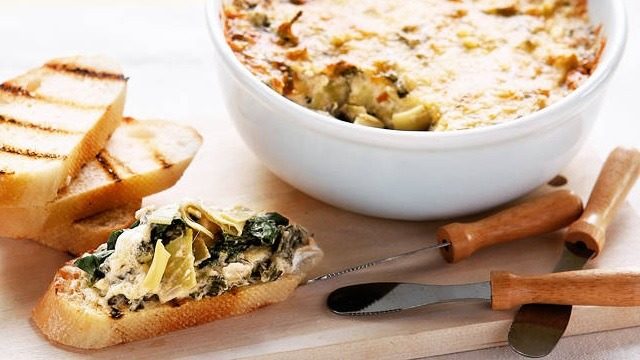 You can't deny the powerful love people have for cheese. What we think may be delicious on its own can actually be made more flavorful, more appetizing, and amazingly more irresistible when made with cheese. You can toss in some chopped-up kangkong along with other vegetables to make a cheesy dip. In this case, canned artichoke hearts are made better with the kangkong as well as the creamy cheese that makes this fantastic served on top of some crusty pieces of bread. This kangkong and banana blossoms cheese dip is one dip that will have anyone eating their vegetables, even if they never liked it in the first place.
6 Go on and add some meat.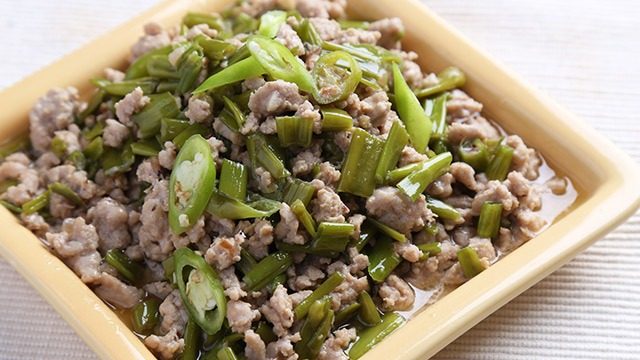 You can mix in some meat with kangkong to make either ingredient more flavorful and delicious. Coconut milk or gata is a fantastic ingredient that can make almost any dish delicious so tossing in meat and vegetables with it is a genius move to make a dish flavorful. In this gising-gising recipe, the kangkong is the substitute for green beans in this classic coconut milk and ground pork dish.
7 Use it in a unique way.
There are some people who are on diets, and it is for these people who are deprived of certain food where cravings hit. The kangkong is treated in the most unique way in this recipe: as the noodles. Noodles or pasta may be restricted from your diet so substituting the noodles with vegetables is not exactly uncommon. What makes this kangkong noodles recipe unique is that the kangkong stems are used as the noodle substitute. This is then topped by a spicy tomato sauce, or a sambal sauce, so even if you can't eat noodles, you can treat the stems as your noodle.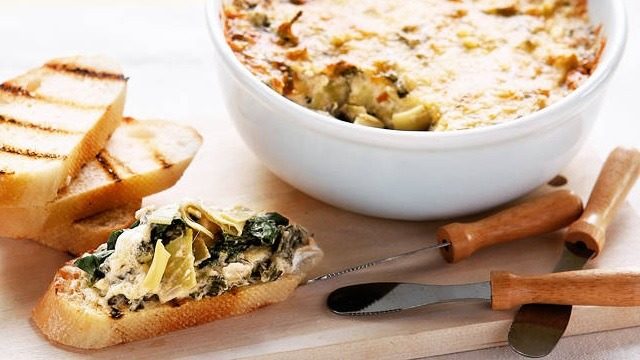 The kangkong is a leafy green that can be cooked so that quality makes it perfect for adding it into other dishes. From soups like the sinigang to stews like this chorizo and chickpea (or garbanzos) dish, the kangkong can be an ingredient that can be the vegetable you turn to no matter what dish you're cooking.
There really are many ways to cook kangkong. Since it's such a versatile vegetable, we think it should be an ingredient that should be a staple in your kitchen. More than that, leave the more expensive, imported spinach on the shelves and why not reach for the locally grown, more readily accessible, more affordable, and still delicious vegetable like the kangkong.
Here's More Kangkong Recipes You Can Try: