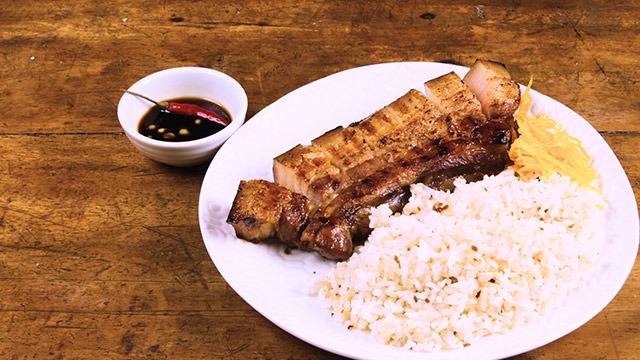 Grilled liempo is a classic pork belly dish that is a staple in most Filipino meals. If you don't have a grill or a grill pan, you can also opt to pan-fry the marinated pork belly.
1 teaspoon fish sauce (patis)
1 In a bowl, mix the soy sauce, garlic, calamansi juice, fish sauce, and sugar until well-combined.
2 Add the pork belly and leave to marinate for 4 hours or overnight.
3 Cook in a grill pan over medium-high heat.
4 Serve with garlic rice, atsara, and dipping sauce, if preferred.