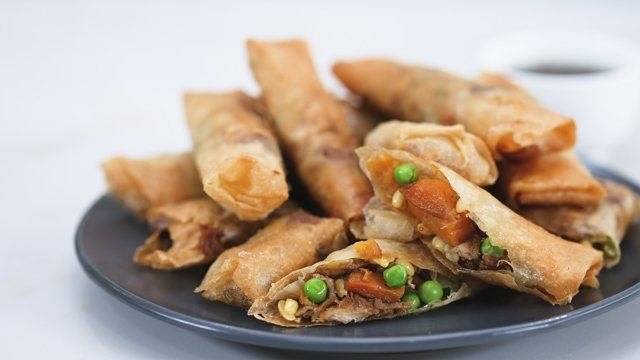 Adobo is one of those dishes that is perfect to make in big batches. It just gets better, tastier and even more flavorful with time.
But if you've finally gotten tired of having the same adobo dish, try this recipe that transforms any leftovers into another dish that you and your family can enjoy.
Lumpiang Adobo


Takes 55 minutes plus cooling
Makes 5 servings/20 rolls
1 1/2 cups chicken and pork adobo, drained
2 tablespoons adobo oil
1/2 large sweet potato, peeled, cubed small
1/2 cup frozen green peas, thawed
1/2 cup bean sprouts
1 pack (20 pieces) small lumpia wrappers
Salt and ground black pepper, to taste
Oil, for frying
Adobo sauce, to serve
1 Shred adobo in a large bowl. Set aside.
2 Heat adobo oil in a medium nonstick pan over medium heat. Add sweet potato and cook, stirring, until browned on all sides. Season with salt and ground pepper. Set aside.
3 Add potatoes, green peas, and bean sprouts wit the shredded meat. Season to taste with salt and pepper.
4 Separate lumpia wrappers; keep covered with a damp cloth. Lay 1 on a cutting board. Place about 1 heaping tablespoonful filling in its center. Wet the edges with water before rolling. Repeat with the remaining filling and wrappers.
5 Heat enough oil in a deep pan for pan frying. Fry lumpia until browned on all sides. Drain on paper towels. Serve with adobo sauce.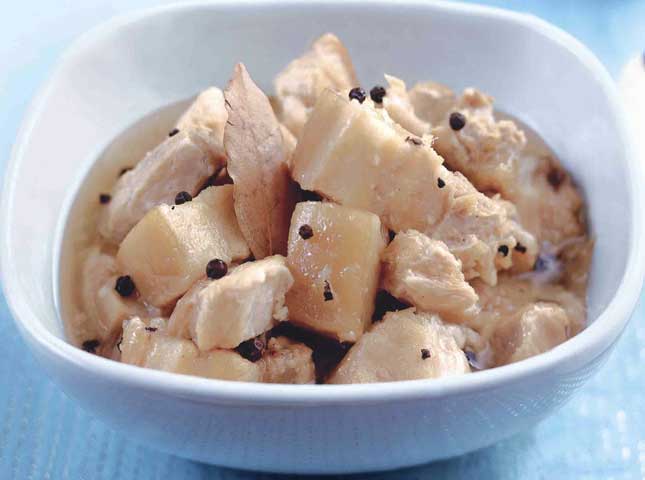 Adobo sa Puti Recipe
Posted in:
Recipe

Two-way Adobo Recipe
Posted in:
Recipe