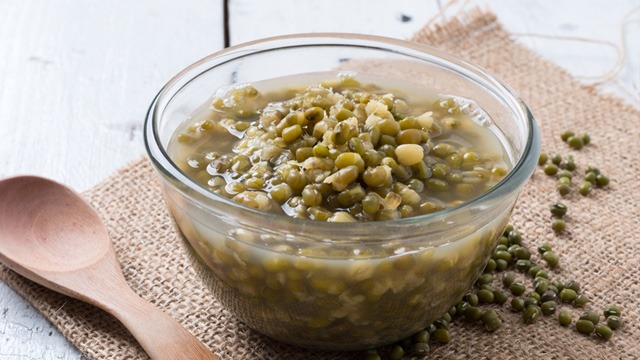 UPDATED AS OF MAY 24, 2023 BY CAMILLE GEORGIA UY.
Monggo, or mung beans, may be the underdog of the kitchen staples. It's a tiny green bean that many households only eat when it's Friday or when the season requires something hot and soupy but super hearty, too. The red variety is also the sweet filling of some of our favorite merienda such as some hopia, siopao, and halo-halo.
However, have you ever cooked monggo that was mushy but had a super grainy texture? If you have, it might be due to a common mistake that causes monggo to have this undesirable texture. 
Here Are The Dos And Don'ts Of Cooking Monggo
DON'T: Add salt to the water you'll use to boil the monggo.
One of the biggest no-nos when cooking monggo is adding salt to the water when simmering the beans in water. 
Why is this a mistake? 
Just like corn, monggo should be simmered in just water and the salt should be added only when it's already tender. This is because the salt can toughen the monggo's skin just like it can the corn kernel, and this forces you to cook it longer just to tenderize it again — causing that dreaded grainy texture.
DO: Add salt when the monggo is cooked.
We suggest you do this instead: add salt when the monggo is already cooked or when the beans have cracked and split. This will eliminate the flat monggo taste and result in a tasty monggo dish. 
By adding the salt in the latter stages of cooking, you avoid inadvertently toughening the skin, and you can still season the monggo just right.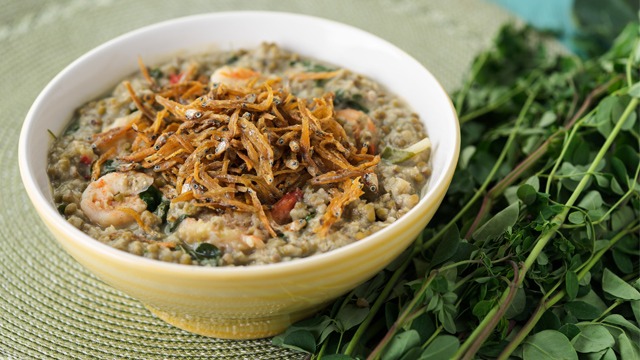 Here's how to properly cook monggo, step by step:
Pick over the monggo to ensure no stray stones or pebbles are present. Rinse the beans.
Transfer monggo to a pot or saucepan. Add enough water to cover the beans about 1 to 2 inches of water.
Place over high heat and bring to a boil, uncovered. Lower heat and simmer for about 40 minutes, stirring occasionally, or until the beans have cracked or just split.
Proceed as the recipe instructs, or season and serve as desired.
Once the monggo has split, this the sign that you have tenderized both the beans and its skin. This is ready for more cooking, whether it's savory or sweet. 
Ready to Cook Monggo? Try These Recipes:
ADVERTISEMENT - CONTINUE READING BELOW
Recommended Videos