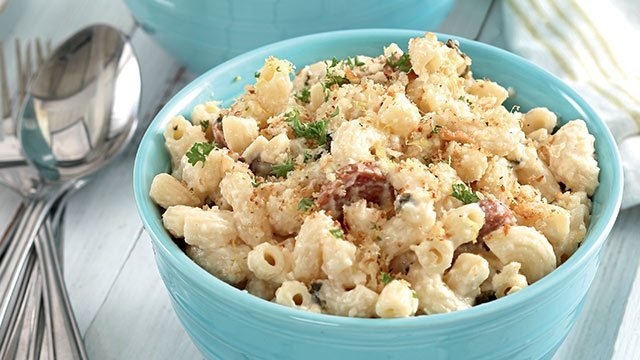 Cooking pasta takes longer than you or even recipes will say it will take. That's because most recipes assume that you already have a pot of water already simmering away when you start your recipe. Did you know that bringing a pot of water to a boil can take up to 20 minutes? This doesn't even include the few minutes it takes to fill that pot full of water! (This is yet another reason why reading a recipe in full is always a good habit to practice.) 
Your preparation time even before you place the pasta in the boiling water can take up to 30 minutes which isn't even listed in the recipe yet. Add to that the few minutes it takes after you add the pasta (water temperature will drop when you add it in) to raise the temperature back to boiling and then the actual cooking of the pasta until it's either al dente or to whatever doneness you prefer.   
Add all those minutes together:
• filling the pot of water = 2 minutes
• bringing water to a boil = 20 minutes
• add the pasta = 5 minutes
• cooking the pasta = 8 to 12 minutes 
That's almost an hour just preparing and cooking the pasta!
No wonder you can cook your pasta sauce while your pasta cooks! In the 50 or so minutes that it takes for you to prepare and cook the pasta, you have time to prepare and cook a quick pasta sauce plus wait for the pasta to get to the right doneness. 
If you feel that this is way too long to cook what should be a quick pasta dish, we have news for you: You can cook pasta in your microwave and it will be faster.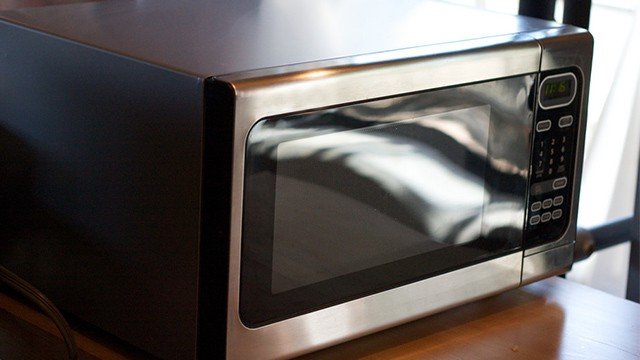 This microwave cooking hack will cut the time you cook it and put a meal on the table faster, too. There is a video that shows you how to cook pasta in a microwave with instructions. We tested it out, and while it did result in cooked pasta, there are a few tips and tricks you might need for to be a complete success. 
Here are the ingredients and equipment you need: 
• 200 grams pasta (We used elbow macaroni) 
• large microwave-safe bowl
• water
• salt, to taste  
• microwave 
Once you have these, this is what you need to do to cook pasta in a microwave: 
1. Place the pasta in the microwave-safe bowl.
2. Add enough water to cover the pasta and then season the water with salt. 
3. Place the filled bowl in the microwave and microwave it on High for 5 minutes. 
4. Stir the pasta in the water and then microwave the pasta again for another 3 up to 5 more minutes to get the right doneness. 
5. Drain the pasta and toss with your preferred sauce. 
This is a fast and easy method with minimal effort on your part. It's great! However, we think we can improve upon it a little. Here's what you can do to make your microwave pasta better: make it a one-pot pasta recipe.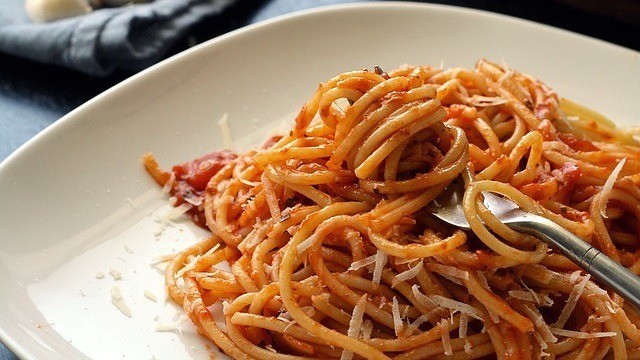 Instead of cooking your pasta separately from your sauce, add it in. You can do this two ways: 
1. Cook your pasta in your tomato-based pasta sauce. Just dilute the tomato sauce with as much as 1/4 cup water just to thin it down enough for the microwave to boil the sauce as it cooks the pasta. Cover with a microwave-safe plate and microwave until cooked to your desired doneness.   
2. Cook the pasta as directed. After the first 5 minutes, drain the pasta, reserving about 2 tablespoons pasta water. Mix half-cooked pasta, your cream sauce, and reserved pasta water in the bowl. Cover the bowl with a microwave-safe plate. Return to the microwave to continue cooking to your desired doneness. 
This tip ensures that the pasta sauce coats your pasta instead of sliding off. Plus, it infuses your pasta with the flavors of the pasta sauce, further ensuring that you have a flavorful forkful of pasta every time. 
ADVERTISEMENT - CONTINUE READING BELOW
Recommended Videos
Are you going to microwave your pasta the next time you're craving spaghetti? 
ALSO READ: 
***
Thinking about what to cook next? Join our Facebook group, Yummy Pinoy Cooking Club, to get more recipe ideas, share your own dishes, and find out what the rest of the community are making and eating!
Got your own version of the classic dishes? Pa-share naman! Get your recipe published on Yummy.ph by submitting your recipe here!