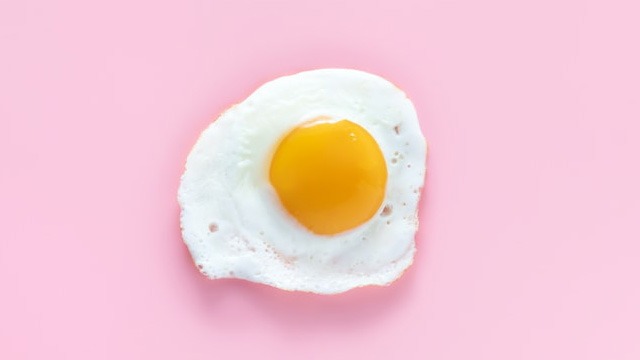 You may not know it but when you cook eggs, it's a test of your skills. Whether you're cooking a sunny-side-up egg or a scrambled egg, you are actually showcasing some skill as a cook. 
In fact, Gordon Ramsay is known for his buttery scrambled eggs and there's a skill involved in making it soft, not runny, luscious, not clumpy. However, you do not need to be as trained and skilled as Ramsay to be able to cook an egg. You just need to know how to cook your kind of egg right. 
Are you a fan of the sunny-side up egg? There's a trick to doing it right and that's a medium-low flame. Here's a quick guide on how to do it perfectly every time: 
1. Heat a nonstick frying pan over medium-low heat. Add about 1 tablespoon oil and swirl to distribute the oil around the surface of the pan as it heats up.    
2. Break an egg into a small bowl. Lay the egg in the hot oil in the pan. (If you're confident enough, break it into the pan.) 
3. Let the egg fry in the hot oil only until the egg whites are almost set. 
4. Use a metal turner to get under the egg and place the fried egg on a plate.  
5. Immediately sprinkle with salt and freshly ground black pepper and serve.  
How can frying an egg be that easy? It can be. The trick here is actually a few things: 
1. Always use a nonstick frying pan. (If you have a cast-iron pan that you can swear by, use that.) 
2. Add oil even if your pan is new, so the egg has no choice but to not stick. 
3. Leave the egg alone until it's almost cooked through, so it can create a crust. 
4. A metal turner or metal spatula is commonly thinner than a nylon or other heat-resistant material spatula. 
You might gasp at the metal turner but if the egg has released from the pan and has not stuck to the pan at all, you won't scratch the surface of the nonstick pan. Plus, because it's thinner, it can easily get under the egg with ease. 
Want to ensure that yolk is as runny as possible? Do this chef's trick: Separate the egg yolk and the egg white and cook only the egg white first. When it's almost cooked through, place the egg yolk in the center of the egg white until just heated through.
Perfect runny eggs every time.  
ALSO READ: 
***
Thinking about what to cook next? Join our Facebook group, Yummy Pinoy Cooking Club, to get more recipe ideas, share your own dishes, and find out what the rest of the community are making and eating!
Got your own version of the classic dishes? Pa-share naman! Get your recipe published on Yummy.ph by submitting your recipe here!