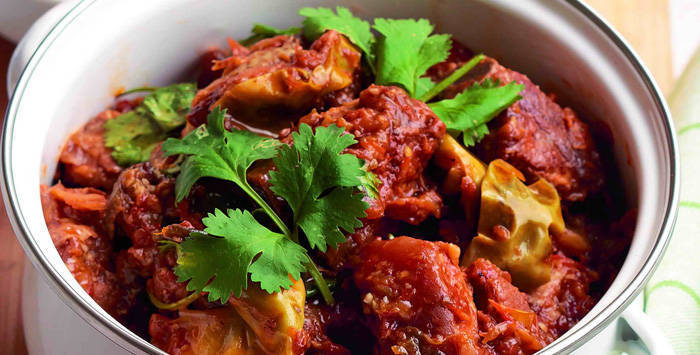 Bagoong alamang, or shrimp paste, is one of those ingredients that make a big impact when added to a dish. Its flavor is potent enough to take over the entire dish. Add enough of this notoriously pungent condiment and instantly make it a binagoongan dish. 
You can make binagoongan dishes with pork for a classic version but you can also use the same techniques using chicken, fish, or even seafood. Here are pork binagoongan recipes you should try: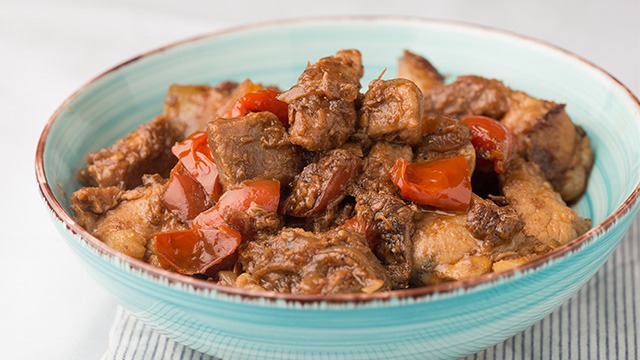 1 Classic Pork
 

Binagoongan Recipe

If you want the classic taste of the bagoong alamang in your recipe, this is the basic recipe that you should try. A taste of this dish reveals that it's not just the bagoong that makes this dish so irresistible. This easy recipe also has tangy notes from the tomatoes and the vinegar that are added. Unli-rice will be your natural instinct when this is served.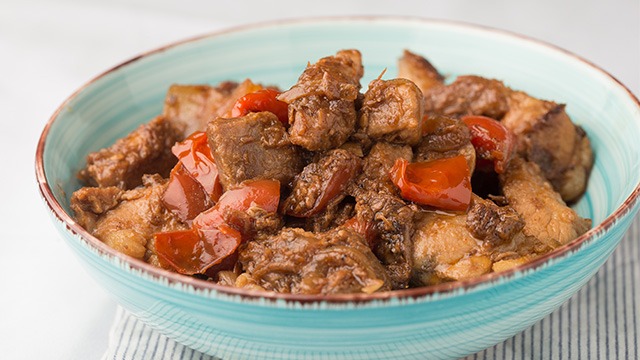 Pork Binagoongan Recipe
Posted in:
Recipe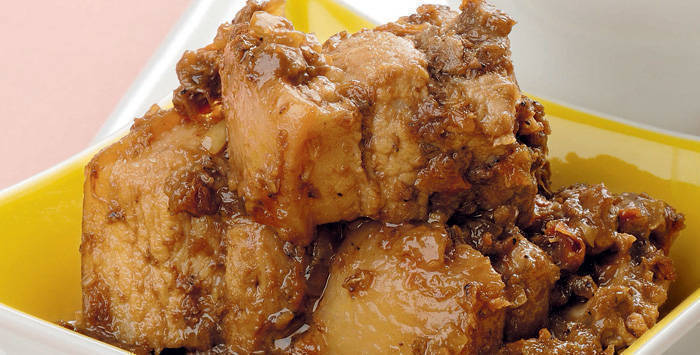 2 Pork Binagoongan sa Gata Recipe  
If you're a fan of creating complex flavors using simple recipes, the simple addition of gata can be the ingredient you're looking for. Coconut cream or even coconut milk can give a dish a delicious and creamy sweetness. If you love adobo sa gata, you know that this is one version you should try, too. You don't even have to stick to the usual pork chunks and delve into the crispness and tenderness of a liempo cut.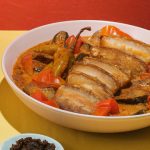 Lechon Kawali Binagoongan sa Gata Recipe
Posted in:
Recipe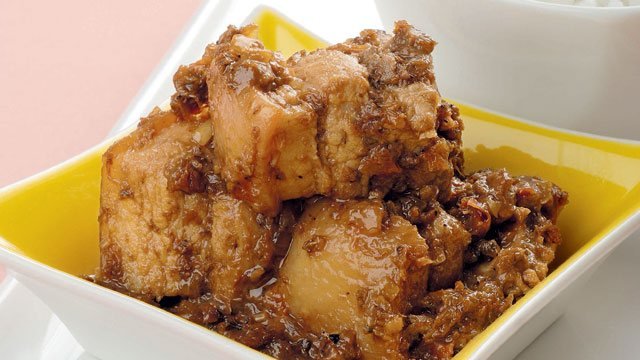 Pork Binagoongan sa Gata Recipe
Posted in:
Recipe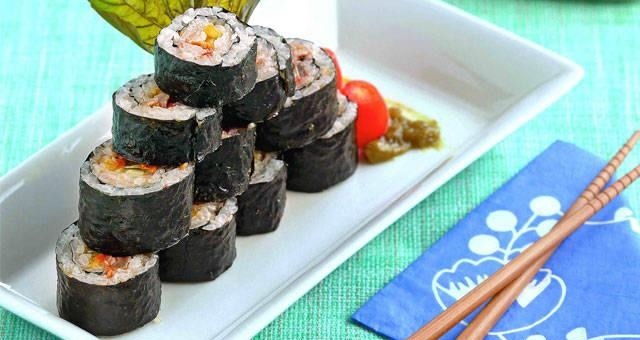 3 Pork Binagoongan Sushi Recipe 
The California maki isn't the only Japanese version of sushi that can be a fusion dish. For this sushi, the meaty filling isn't fish; it's pork binagoongan. The pork chunks are shredded, and just like the famous maki, rolled into nori sheets together with sweet mango slivers, cucumber, and steamed rice. These sushi bites are hearty, tangy, salty, and perfectly bite-sized.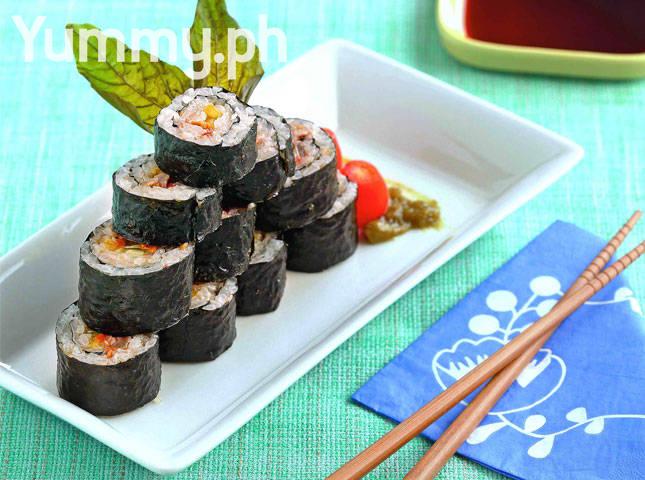 Pork Binagoongan Sushi
Posted in:
Recipe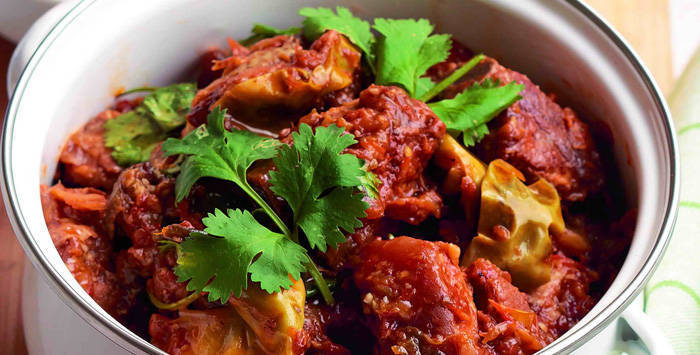 ADVERTISEMENT - CONTINUE READING BELOW
Recommended Videos
4 Binagoongang Baboy with Asian Herbs Recipe
Herbs are not commonly added to a dish with bagoong, but if you want to make your binagoongan recipe extra special, add some herbs for a unique taste. Citrusy lemongrass, sharp ginger, and lime leaves are paired with bagoong for this pork dish with an Asian twist.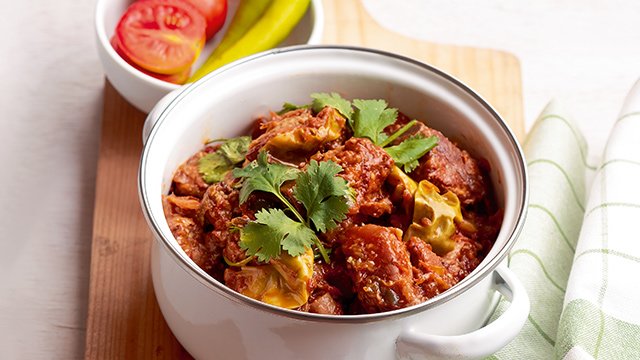 Binagoongang Baboy with Asian Herbs Recipe
Posted in:
Recipe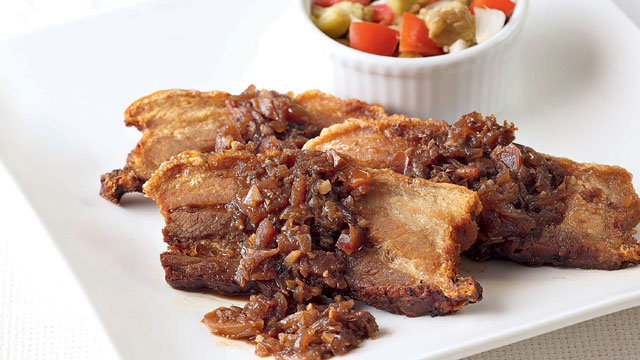 5 Crispy Lechon Liempo with Bagoong Sauce 
Crispy pork belly gets a new treatment with this unique way of serving a binagoogan recipe. Instead of simmering the pork in the savory, salty sauce made super flavorful with the bagoong, the pork pieces are left to stay crunchy. The bagoong sauce you made is instead served spooned over the pork. You get a fantastic textural contrast together with the burst of flavor with every bite.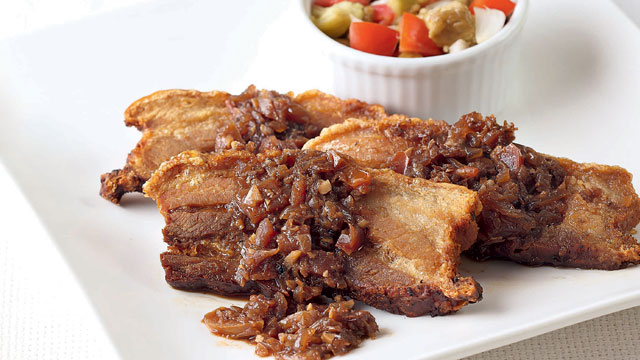 Crispy Lechon Liempo with Bagoong Sauce
Posted in:
Recipe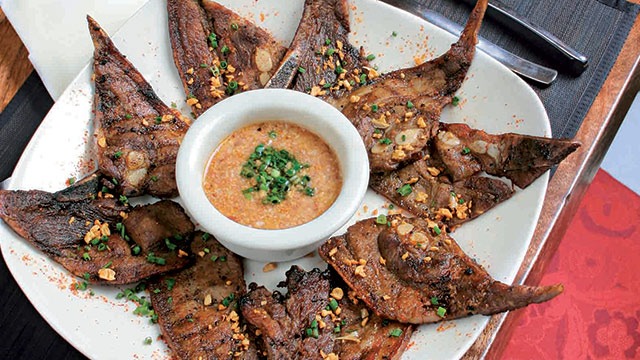 6 Inihaw na Liempo Recipe with Peanut-Bagoong Dipping Sauce
Grilling gives meats an amazing smoky flavor, courtesy of the charcoal and the charring that happens with the intense heat. The pork belly slices here may not need any accompaniment but you need to try this with the dipping sauce suggested. These charred pork pieces are paired with a peanut dipping sauce that's flavored with bagoong, making this a grilled and nutty pork binagoongan version you can't pass up the chance to taste.      
ALSO READ: 
***
Thinking about what to cook next? Join our Facebook group, Yummy Pinoy Cooking Club, to get more recipe ideas, share your own dishes, and find out what the rest of the community are making and eating!
Got your own version of the classic dishes? Pa-share naman! Get your recipe published on Yummy.ph by submitting your recipe here.