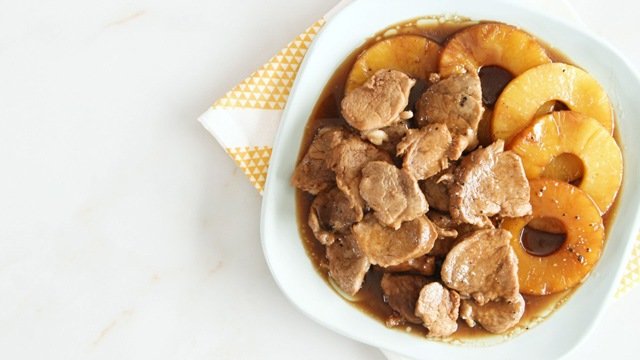 A pork hamonado is considered a type of ham. This pork dish is commonly served during parties, gatherings, and celebrations. Its sweetened sauce might be the reason why it's a delicious yet simple substitute for the more expensive smoked and also sweet ham. 
There are a few ways to make hamonado. It can be rolled up, in chunks, or made with a different cut of pork altogether! Here are the ways you can change your hamonado recipe so it's different when it's served: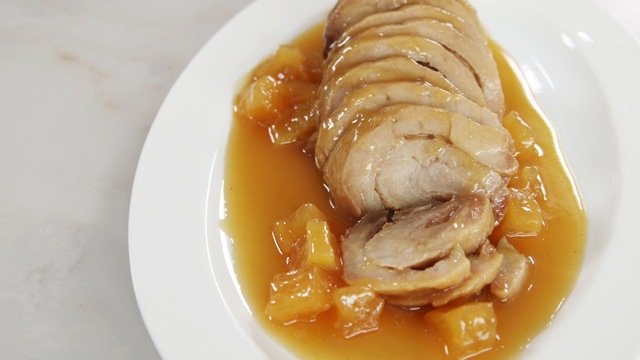 1 Make the classic version. 
The classic pork hamonado that you might find at celebrations might be this one: a roast pork dish that's smothered in a sweetened sauce made with chunks of pineapples so you know exactly what the taste will be like when you take a bite. 
This impressive when you have a whole rolled-up pork loin to slice thinly for your guests!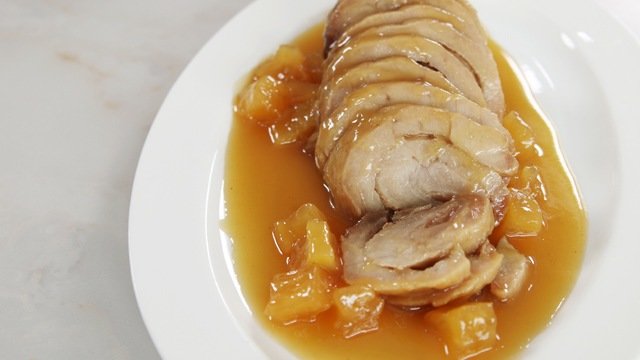 Hamonado Recipe
Posted in:
Recipe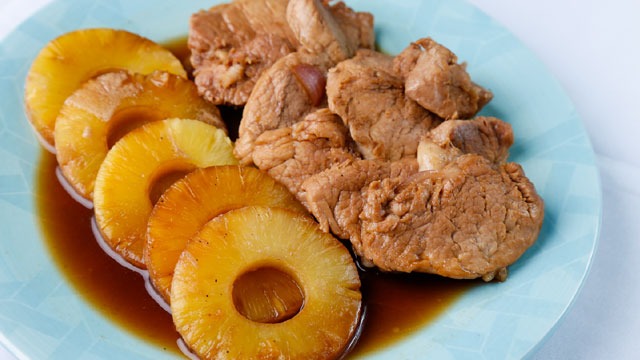 2 Use sliced pork and pineapple juice. 
There's no reason why you have to exert too much effort to make a hamonado if you don't have it. For those times when you want to make it but without the long cooking process, skip the rolled-up pork loin and instead use slices of pork so it cooks faster.
Not everyone has pineapples on hand, even if it is canned, so if all you have is juice, you can still make this delicious pork dish without any worries you are skimping on flavor.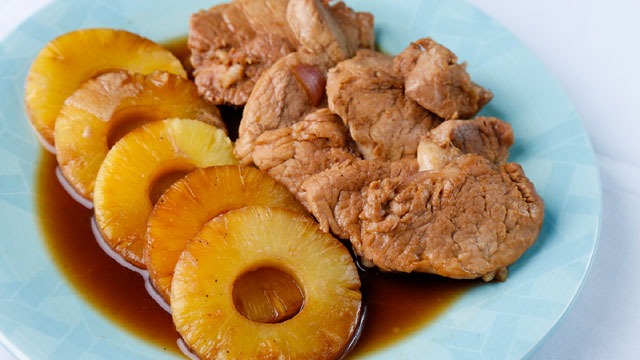 Pork Hamonado Recipe
Posted in:
Recipe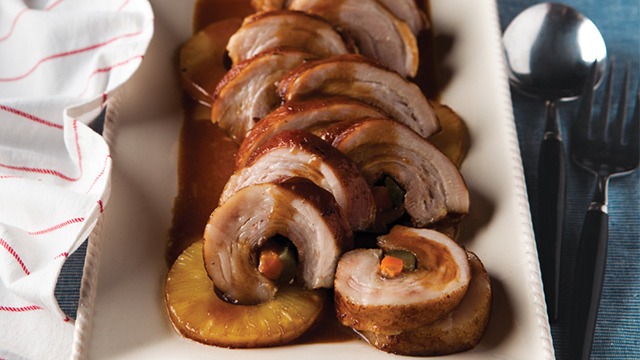 3 Stuff it!
If you are aiming to impress, you can definitely serve up the hamonado as a rolled-up meat platter. However, that's not what's impressive about this recipe. What is impressive is when you slice the whole hamonado and discover that there's a delicious surprise inside. 
ADVERTISEMENT - CONTINUE READING BELOW
Recommended Videos
There are whole carrots and pickles inside the pork roll!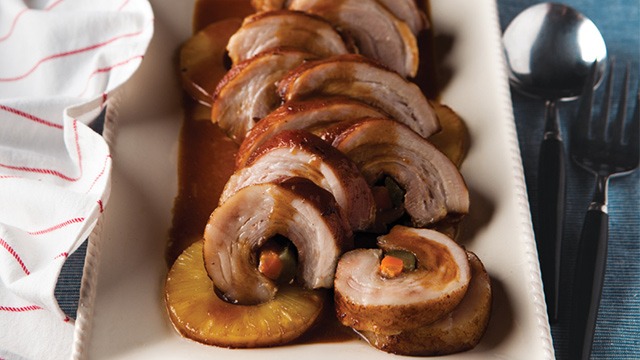 Stuffed Pork Hamonado Recipe
Posted in:
Recipe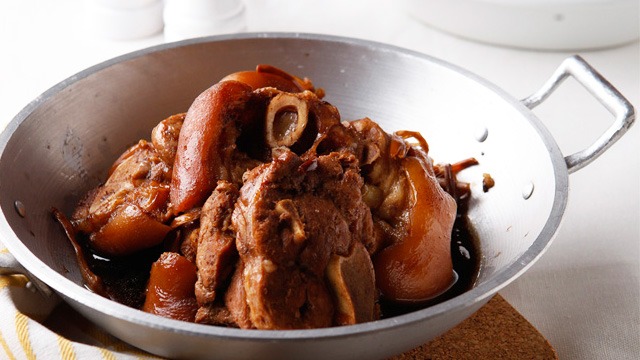 4 Use another cut of pork. 
Using another cut of pork is not sacrificing anything in terms of flavor. In fact, the pata is one of the more flavorful cuts of pork! It's got wonderfully tender meat within the pork shank and the pork skin gelatinizes into a sticky sauce that's flavorful as well as delicious. If you love pata tim, this is one version to try that's different from that Chinese-influenced recipe.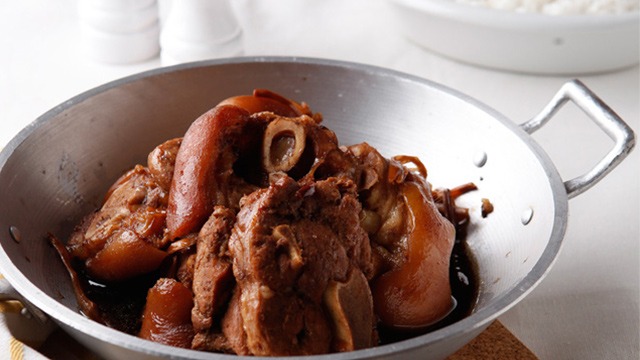 Pata Hamonado
Posted in:
Recipe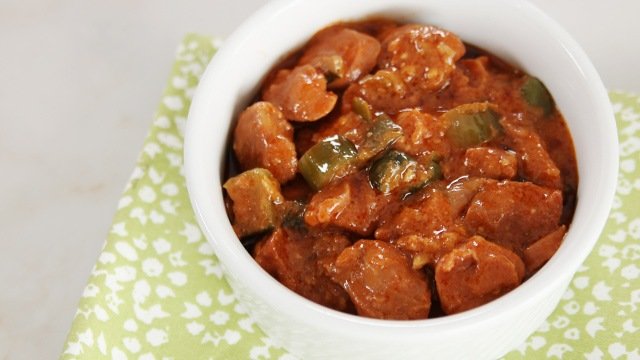 5 Add pickles! 
For a dish that you can cook and serve any day, try this version from Marikina. While it's not the hamonado that you're familiar with, the flavors are eerily similar but not quite the same either. The big difference is the use of another sweet ingredient instead of pineapples: it's pickles! The sweet pickles give this dish the same sweetness that you're looking for in a hamonado but it's got an underlying taste that's different but delicious. Plus, it uses pork cubes instead of the whole pork loin so it's faster, easier to make for when you want a celebratory meal without the party.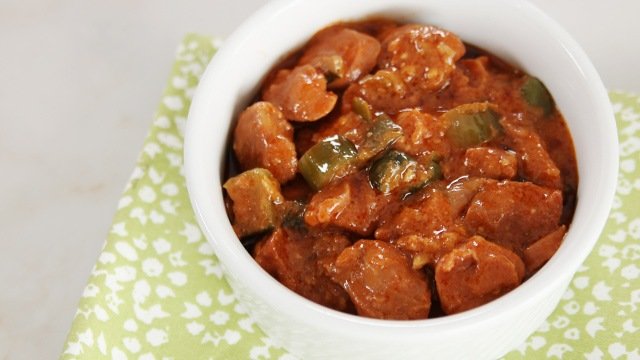 Waknatoy (Pork Stew with Pickles) Recipe
Posted in:
Recipe
***