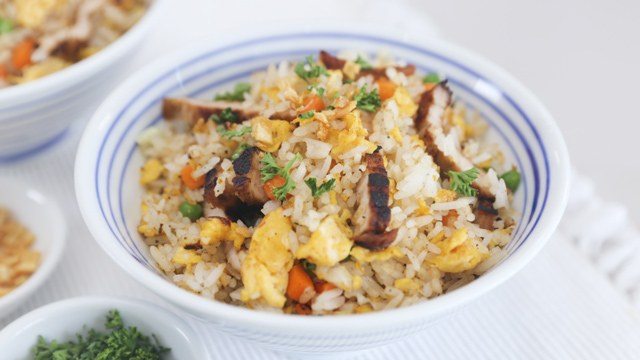 If you've gotten tired of the same fried rice dish every morning, chop up some of your tocino and toss into the fried rice to make it into the perfect match for your breakfast fare. 
Pork Tocino Fried Rice
Takes 30 minutes plus overnight marinating
Makes 4 servings
1/2 kilogram pork cutlets, thinly sliced
4 tablespoons brown sugar
4 tablespoons sugar
2 tablespoons soy sauce
1/2 head garlic, peeled, chopped, divided
2 tablespoons fresh calamansi juice
1/4 cup canola oil, divided, or as needed
2 large eggs, beaten
3 cups day-old rice
1/4 cup frozen green peas, thawed
1/4 cup carrots, peeled, diced
Salt and ground black pepper, to taste
1 Place pork in a medium bowl. Add sugars, soy sauce, half the garlic, and calamansi juice. Mix until well combined. Cover and set aside overnight or for 4 hours.
2 Heat a large nonstick frying pan over medium high heat. Add enough oil to cover the bottom of the pan and heat until hot.
3 Drain the marinade from the pork, letting any excess drip, before adding to the pan in a single layer. Cook until the pork is just cooked through. Remove from heat and chop into thin slices. Repeat with remaining pork. Set aside.
4 In a wok, heat oil. Add eggs and cook, stirring, until cooked through. Push to the side of the pan. Add remaining garlic and cook until it begins to turn golden. Add vegetables and cook, stirring, until heated through.
5 Add rice and toss to mix well. Season with salt and pepper, to taste. Toss until rice is heated through. Add tocino and toss to mix. Remove from heat. Serve immediately.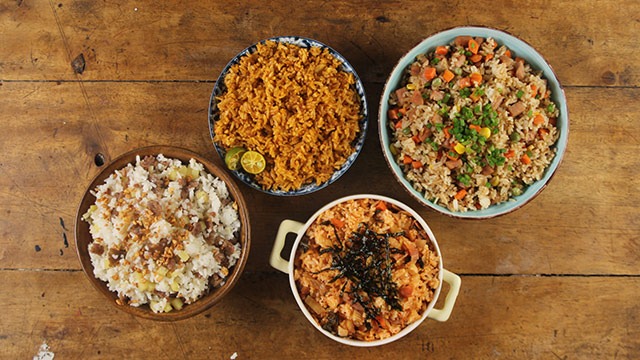 WATCH: 4 Fantastic Fried Rice Recipes
Posted in:
Cooking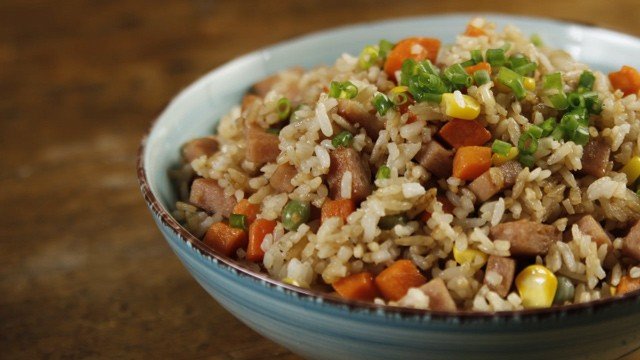 WATCH: How to Make Spam Fried Rice
Posted in:
Cooking