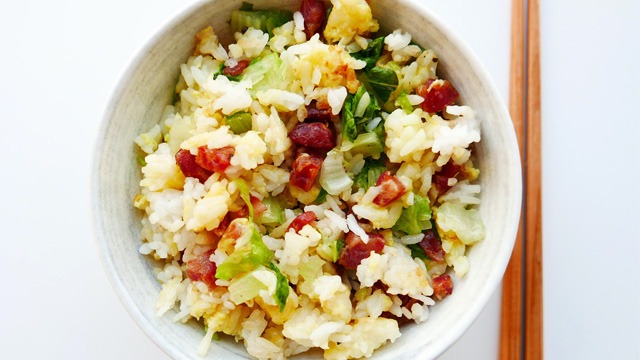 It's amazing how a flavorful fried rice can make a meal more satisfying. It's one of the dishes you most likely eat every day. This is the sinangag or garlic fried rice you cooked and served with your beef tapa, tocino, or dating na bangus breakfast. It's the dish you cook when you have leftover steamed rice from the night before.
Fried rice may actually be the only kind of dish you make with leftover rice! You need to make it the best tasting kind whenever you make it, especially if there is no other way of using it up. You can certainly make the best tasting garlic fried rice you've ever had or settle for cooking an ordinary garlic fried rice. 
We say make every fried rice dish you make a dish worthy of every bite you make. Here are tips on how to cook rice that's delicious for every meal: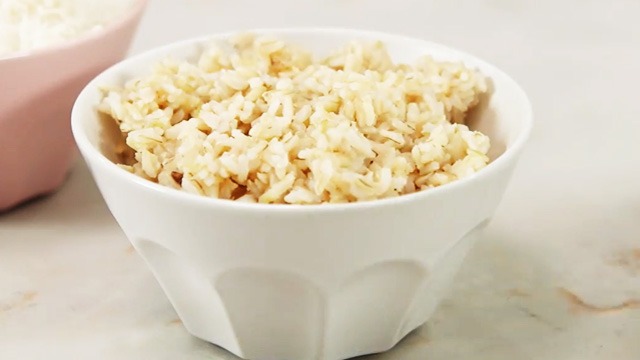 1 Use day-old rice… or freshly cooked rice.   
It's common to use day-old rice because freshly steamed rice is quite irresistible as it is. There's something about the steam rising from fluffy rice that makes you want to pile it on and serve it immediately with something delicious.
If you're using day-old rice and need to break up the clumps, here's a simple trick to separating the kernels without it all sticking to your fingers: wet your fingers. You probably so the same thing with your spoon each time you scoop rice out. By dunking your fingers in water, you release the rice from your fingers but also from each other making breaking up the clumps easier.      
Using day-old rice is all about using leftover rice, but it's also at the stage where it's perfect for frying. However, did you know that you do not need to use day-old rice to make perfectly good fried rice? You can use freshly cooked rice, too! The main reason why day-old rice is the perfect for frying is because it's got less moisture. Think about it: frying in oil is best when there is less moisture on the food you're cooking. 
You can use freshly steamed rice, too, but only after all the steam has evaporated and the rice kernels have become sticky.   
The trick to using freshly cooked rice however isn't as simple as scooping the rice out of the rice cooker and adding it directly to the wok. Freshly steamed rice is especially moist. That's why freshly cooked rice is wet-sticky at first but becomes tacky-sticky the longer it sits, allowing excess moisture to evaporate as it cools and the longer you let it sit out.
You don't have to wait too long for this to happen. Ten minutes is enough time but the trick is to spread it out on your plate or bowl so it can cool faster. That's just enough time to get the rest of your ingredients prepared and ready to add to the smoking hot wok.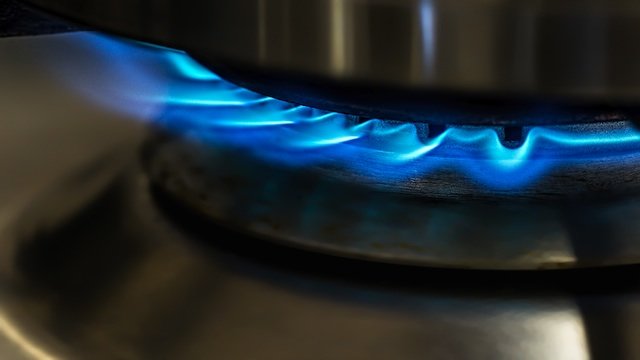 2 Heat the wok properly.   
Have you ever added food to a pan that's not quite hot yet only to find it got stuck to the pan? That's the same case here, especially for fried rice. Rice is naturally sticky. Starch doesn't care that there's oil in the pan to help the pan's surface become slick. The rice will manage to stick as soon as it settles in the wok. 
Stuck-on rice will only happen if you do not heat up your pan properly. Preheating your pan and the oil before adding anything else ensures that food, especially the rice, won't stick. That's why cooking the aromatics or even the scrambled egg first is a great heat indicator. Heat the pan right and, even if you're tossing the rice only in hot oil, it shouldn't stick. 
Using a nonstick pan is perfect for frying fried rice but it's not necessary if you heat your pan right. 
ADVERTISEMENT - CONTINUE READING BELOW
Recommended Videos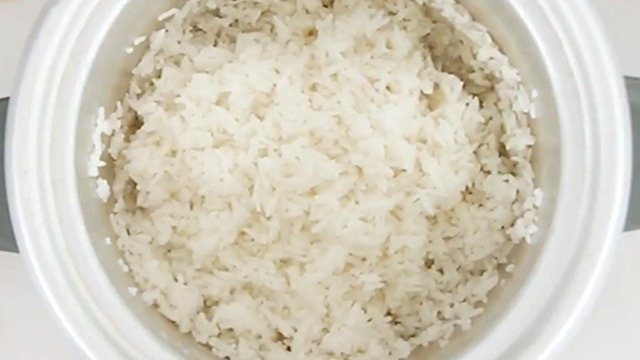 3 Add the rice in batches. 
Here's the trickiest part when cooking fried rice: adding the rice. It's tricky only however if you have a lot of rice to cook. If you have a cup or two, you should be fine adding it all in at once. However, if you have 4 or more cups of rice to add to the wok or the nonstick pan, you might want to add it in two batches at least. 
The reason behind this tip is the temperature of the wok. When you add that much food all at once, you instantly lower the heat that your wok was at. This drop in temperature will result in sticking. Instead, add a cup or two first, toss, and let it heat it up before adding the next batch of rice. 
This is the same principle behind searing beef in batches and not crowding the pan. This is why woks and wok burners are perfect for fried rice. At such a high heat, there's little threat of the temperature going down even if you add all the rice at once.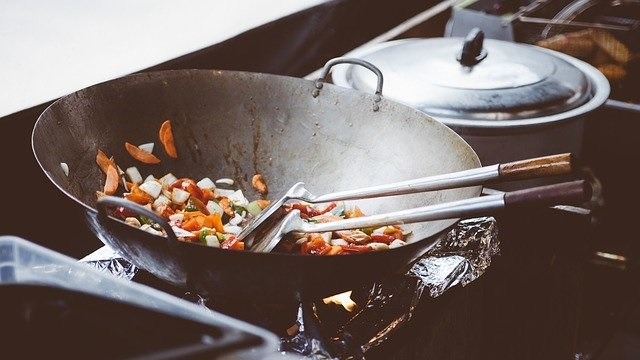 4 Toss, toss, and toss. 
If you've ever seen cooks at work over a wok, you'll notice that they allow little time for the wok to not be moving. They'll be using one hand to toss the ingredients using the wok and the other hand holding the turner to stir the ingredients in the pan at the same time. All this tossing is for good reason: the super hot wok won't burn the ingredients and nothing has time to stick.  
You can use this same principle of keeping the food moving by tossing constantly as soon as you add the rice. This will mix all the ingredients, coat the rice in the flavored oil you just made, and prevent the rice from sticking, too.     
How to cook rice, especially fried rice, can be the easiest recipe you will make but there are some techniques that make it a better dish and you, a better cook.  Keep these fried rice cooking tips in mind the next time you want perfectly cooked fried rice with your meal.   
ALSO READ: 
***
Thinking about what to cook next? Join our Facebook group, Yummy Pinoy Cooking Club, to get more recipe ideas, share your own dishes, and find out what the rest of the community are making and eating!
Got your own version of the classic dishes? Pa-share naman! Get your recipe published on Yummy.ph by submitting your recipe here!