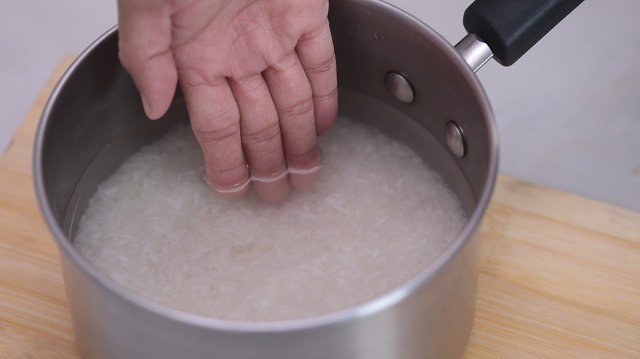 Is this how you measure the water when cooking rice? If you answered "Yes!" we bet you're Filipino!
Learning how to cook rice is an important life skill, whether your rice cooker suddenly died on you or you're a new cook learning how to make your own meals. Rice is too important a part of your meal to go without, so here are all the tips and tricks you need to know to cook rice without the need of a rice cooker or even a measuring cup: 
1 Rinse the rice. Twice. 
No matter what rice you're cooking, whether it's black, red, brown, or the plain white rice, you should rinse the rice kernels at least once under running water. This is to remove any dust, dirt, and other undesirables that may float to the water's surface that may have landed in your rice stash. Drain this first rinse out. The second rinse is to remove the heavier sediments that you weren't able to in the first wash. Drain again. You can opt to rinse a third time if you prefer the water to be completely clear but a little cloudiness is fine.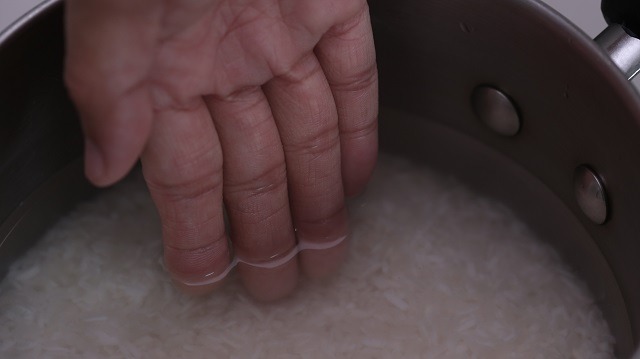 2 Add just enough water. 
Now that you have the rice cleaned, time to measure how much water you're going to need. If you don't have a measuring cup, this is a trick you probably learned from your mother or even grandparents: use your hand. To be precise, use the lines on your fingers as a guide. 
If you take a look at the pads of your fingers, there are indentions where it flexes. These are your guides. Press your finger through the rice and see how much rice you've added to the pot. Then place your finger tip on top of the layer of the rice. The same measure you just noted is the same amount of water to add. You can adjust this water level as desired for red and black rice which might need a little more water than white or brown.  
3 Cook the rice. 
Now that you have the correct ratio of water to rice, you can cook! Place your pot on the stove with the lid on and turn on the stove to High. Cook it on this heat only until the water begins to boil. Then lower the heat to Low and simmer until all the water has been absorbed and no visible water is on top of the rice. You may fluff or stir the rice at this point to check if any water is still leftover. 
Once all the water is gone, turn off the heat but keep it covered for at least another 5 minutes to allow the remaining steam to continue cooking the rice until fluffy. 
Check the rice! Once you master this little technique, you'll be cooking rice like a pro in no time.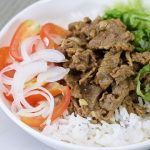 WATCH: How to Make Beef Shawarma Rice
Posted in:
Cooking
ADVERTISEMENT - CONTINUE READING BELOW
Recommended Videos