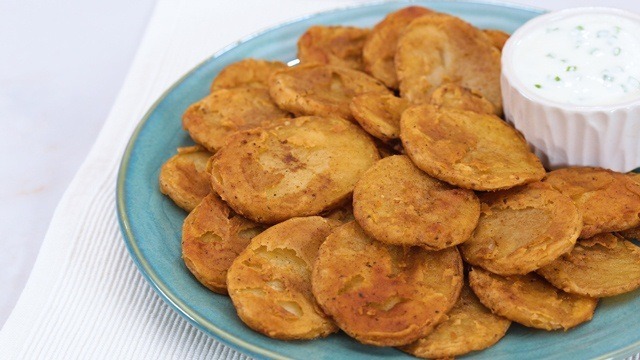 If you love the soft, breaded potatoes the pizza place serves, you will love that it's easy to recreate at home. All you need is a few breading ingredients (they can all be found in the grocery!) to coat each potato round with the crunch and flavors you love in this potato dish.
Shakey's-Style Mojo Potatoes
Takes 50 minutes
Makes 4 servings
1/2 kilogram potatoes, scrubbed, sliced about 1/4-inch thick, rinsed and dried
1 cup plain yogurt
2 teaspoons salt, divided
1 1/2 teaspoons ground black pepper, divided
1 cup all-purpose flour
2 teaspoons Spanish paprika
1 1/2 tablespoons onion powder
1 teaspoon garlic powder
Ranch dressing, to serve
Oil, for pan frying
1 Place potatoes in a large bowl. Add yogurt, 1 teaspoon salt, and 1/2 teaspoon pepper into a large mixing bowl. Toss until well combined. Set aside, and let mixture sit for about 15 minutes.
2 Meanwhile, in a small bowl, add flour, paprika, onion powder, garlic powder, and the remaining salt and pepper. Whisk to mix. Set aside.
3 Heat enough oil in a frying pan to reach about halfway up the sides or just enough for pan frying over medium heat. Remove potatoes from the yogurt mixture, and lightly coat in the flour mixture. Shake off any excess flour.
4 Cooking in batches, place potatoes in the hot oil and fry potatoes for about 5 minutes per side or until golden brown and potatoes are tender. Drain on a rack over paper towels. Serve while warm with ranch dressing.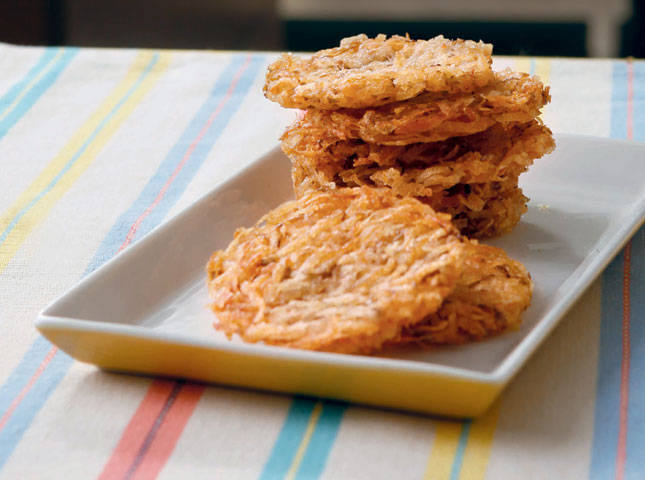 Baked Hash Brown Patties
Posted in:
Recipe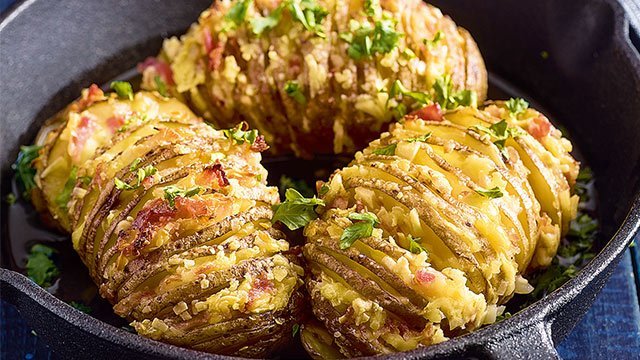 Garlic and Cheese Hasselback Potatoes
Posted in:
Recipe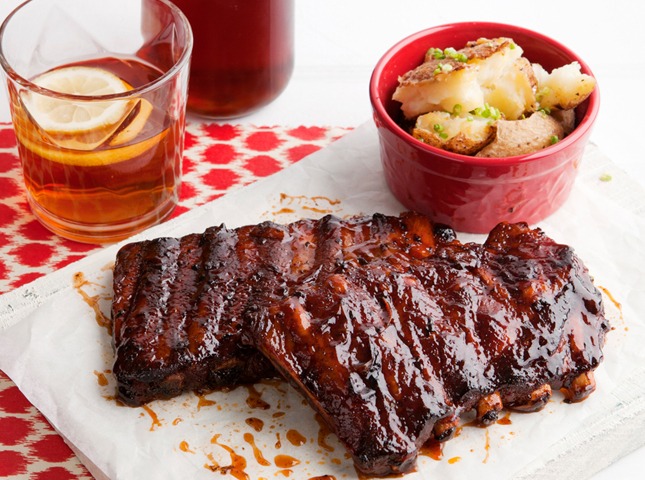 Smashed Potatoes Recipe
Posted in:
Recipe
ADVERTISEMENT - CONTINUE READING BELOW
Recommended Videos