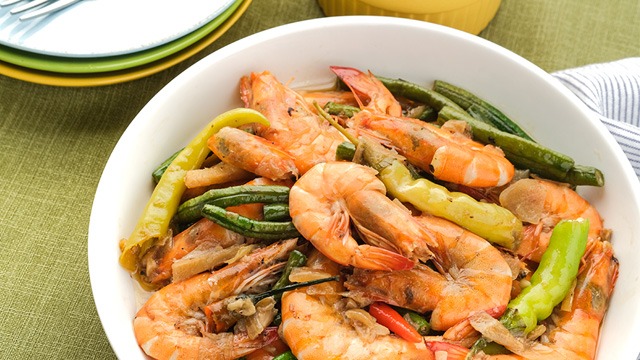 Shrimp, or hipon, are one of the easiest meats to cook. It cooks in a minute if your heat is hot enough. It can cook even faster if it's been peeled, deveined, and butterflied or if you use the small sized ones that you commonly find in Yang Chow fried rice.   
This seafood is easy to cook in many different ways! Give these shrimp recipes that are steamed, boiled, stir-fried, grilled, and even deep-fried a try.   
Steamed and Boiled Shrimp Recipes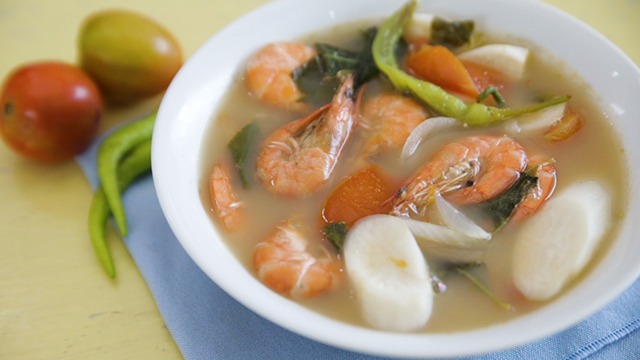 1 Sinigang na Hipon Recipe  
The easiest way to cook shrimp is probably by boiling it or steaming it. Bring a pot of water to a boil, season it so it's flavorful, and then add complementary vegetables and the shrimp to the simmering broth. A classic recipe that might be one of the most popular dishes you might find on your table includes the sinigang na hipon sa sampaloc or in kamias.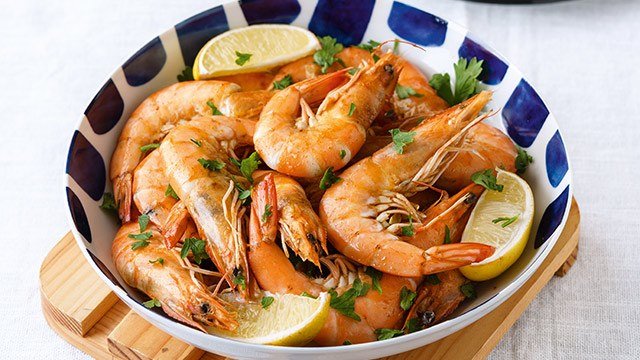 2 Beer-Boiled Shrimp Recipe
Shrimp doesn't have to be cooked in water. If you want to jumpstart the flavor that accompanies the shrimp when you bite into it, why not simmer it in a liquid that's already flavorful? This shrimp recipe is super flavorful straight from the simmering pot because it is boiled in beer. If a "barkada night" is the feel you want to achieve, this shrimp dish simmered in beef and other seasonings can transport you back to more carefree nights about town.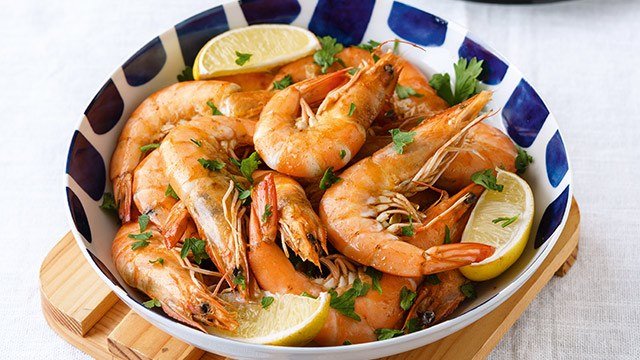 Beer-Boiled Shrimp Recipe
Posted in:
Recipe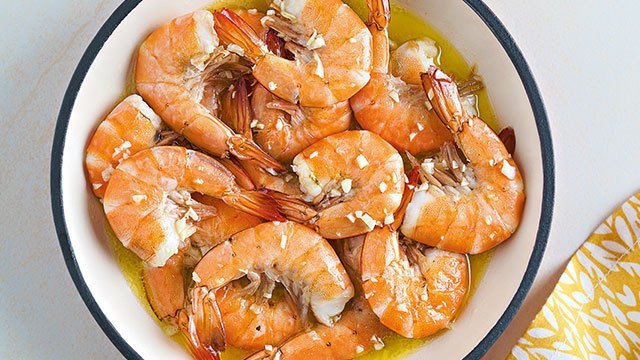 3 Shrimp in Lemon Sauce Recipe 
Just like boiling is easy, steaming the shrimp so it doesn't lose any of its juices in the liquid it's boiled in is another fast and easy way of cooking shrimp. The shrimp are steamed in a steamer so all its flavor stays intact in the unshelled shrimps.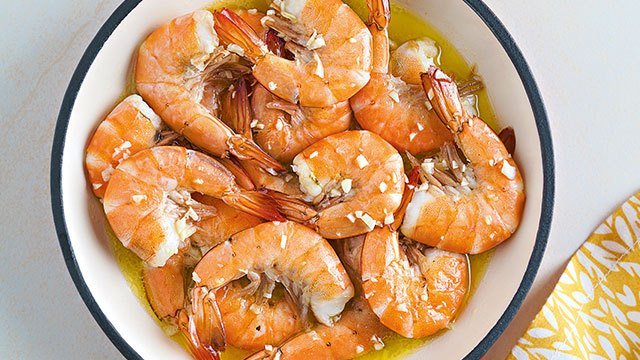 Shrimp in Lemon Sauce Recipe
Posted in:
Recipe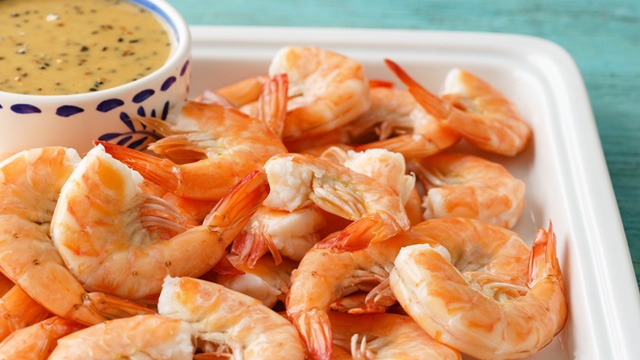 4 Steamed Shrimp in Sesame Mayo Recipe 
Steamed shrimp have the advantage of not needing to be prepped. Just devein the shrimps with the shells still on and you can serve it as is, buffet style! Just serve it with a super delicious and addicting sauce such as this sesame mayo.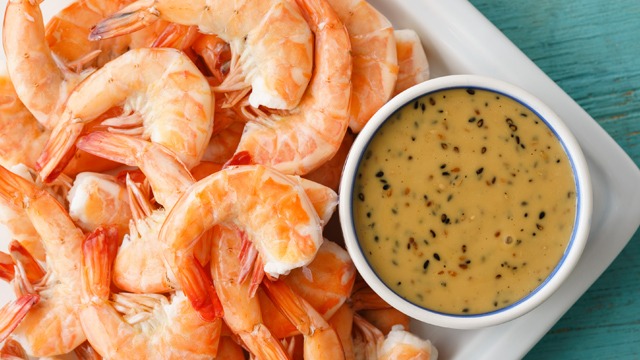 Steamed Shrimp With Sesame Mayo Dip Recipe
Posted in:
Recipe
Stir Fried Shrimp Recipes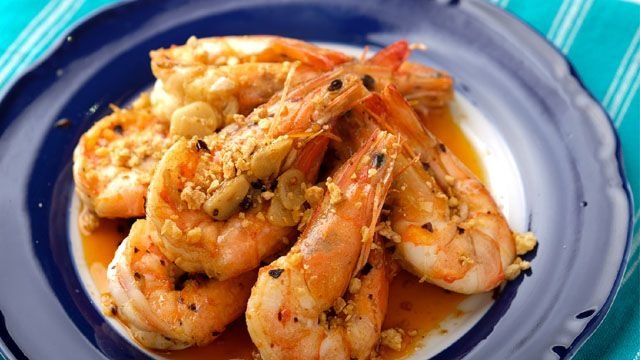 5 Chili Garlic Shrimp Recipe 
Chili garlic is a classic seasoning combo, and it's a super flavor that makes shrimp just as delicious as any other meat. Stir frying gets the chill and garlic aromatic and when you finally add the shrimp to the wok, it infuses the shrimps it quickly cooks. The result is spicy, garlicky shrimp that will have you sopping up the stir fry sauce with more rice than you thought you needed. 
ADVERTISEMENT - CONTINUE READING BELOW
Recommended Videos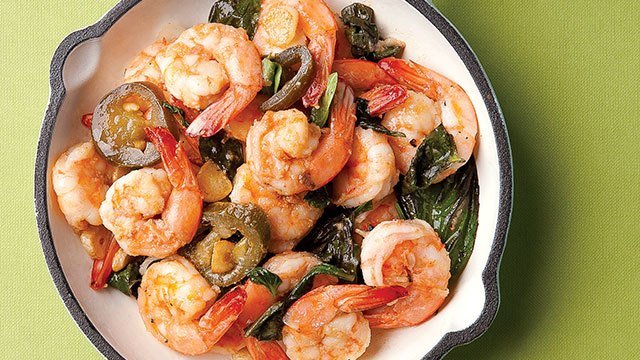 6 Stir-Fried Shrimp with Basil Recipe
Aromatic ingredients are what gives dishes its signature flavors. Basil is a common ingredient in pasta dishes but it's just as delicious used as is for itself. Here, basil leaves are added last to the dish so it can gently flavor the shrimp as it wilts in the residual heat.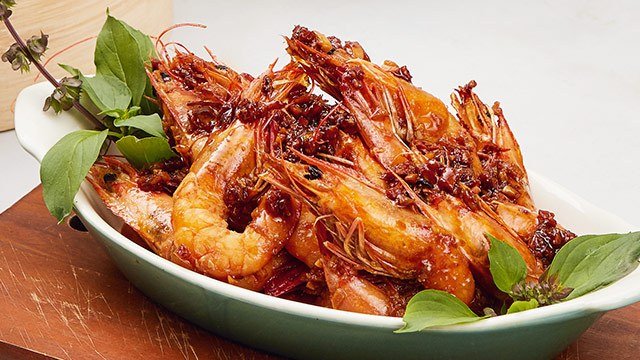 Stir-Fried Shrimp Recipe
Posted in:
Recipe
Grilled Shrimp Recipes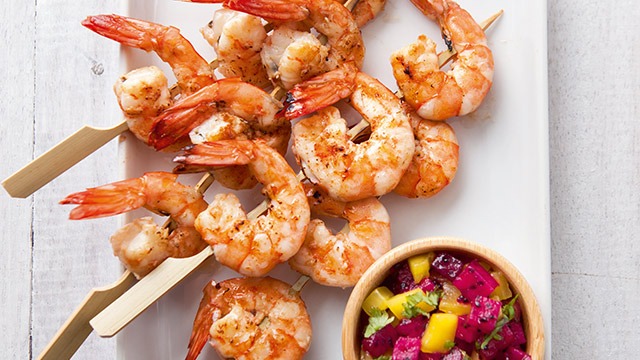 7 Grilled Shrimp Skewers Recipes 
Grilled shrimps on a charcoal grill is just like grilling anything else on over hot coals: smoky, tender, and loaded with flavor. Whether you keep the shrimps seasoned simply or marinated in something flavorful like an inasal sauce, slathered with green pesto, or heavily spiced with jerk seasoning, the shrimps will get charred and those flavors will sizzle and concentrate within the shrimps. You'll get a succulent tender bite every time.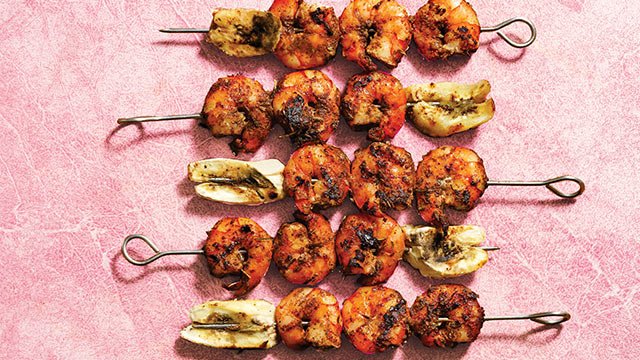 Grilled Jerk Shrimp Recipe
Posted in:
Recipe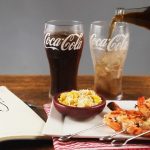 Grilled Shrimp Skewers Recipe
Posted in:
Recipe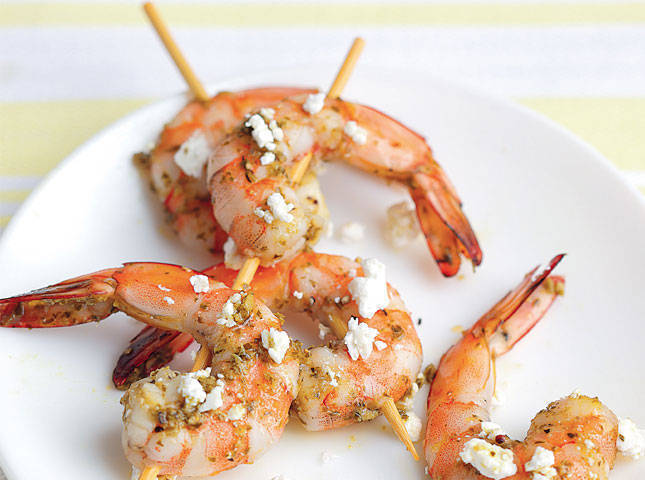 Pesto Shrimp Skewers
Posted in:
Recipe
Fried Shrimp Recipes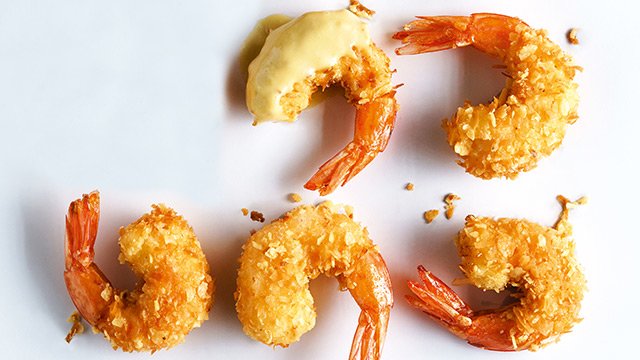 8 Coconut Shrimp Recipe 
Shrimp popcorn merely tells you how small the shrimps used in the recipe are but at the gist of it, deep-fried shrimp are addictive and delicious. These shrimps can be any size and while the shrimp popcorn may be the smallest in size, you can use any to make "shrimp popcorn". These coconut-crusted versions are super delicious and easy to cook! Just coat as you would fried chicken with flour, egg, and breadcrumb stations, but these cook faster than even the smallest chicken piece.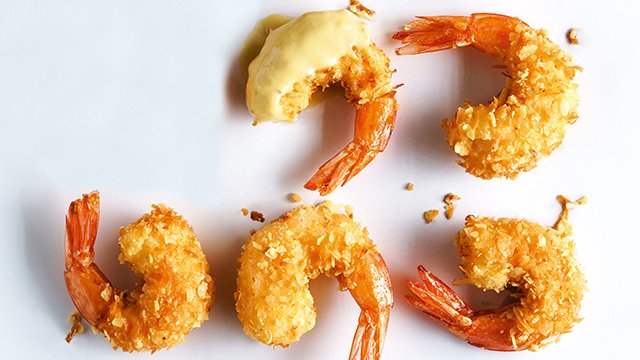 Coconut-Crusted Shrimp Recipe
Posted in:
Recipe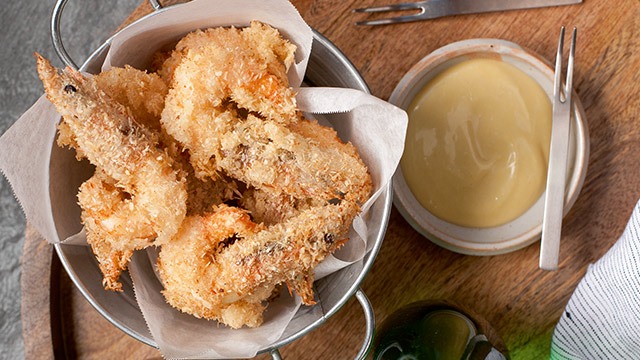 Coconut Shrimp Popcorn Recipe
Posted in:
Recipe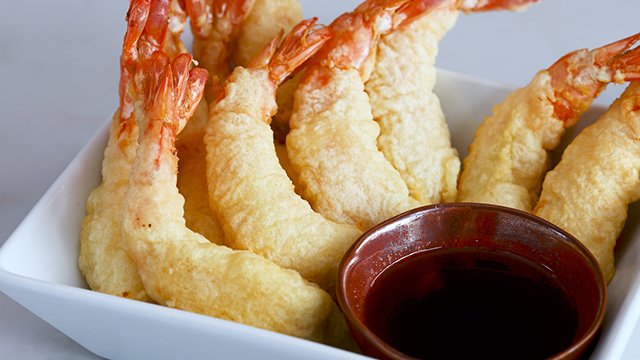 9 Shrimp Tempura Recipe 
When you think of fried shrimp, the tempura is the most likely to come to mind. These shrimps are dunked in a very thin, almost liquid batter that just coats the shrimps but crisps up wonderfully in the hot oil. It's the batter that allows these shrimps to have more texture with every bite but the key is really butterflying the shrimps so it cooks as fast as the tempura batter will. Crispy and absorbent, these are served with a diluted soy sauce and ginger sauce with ramen or yakisoba on the side.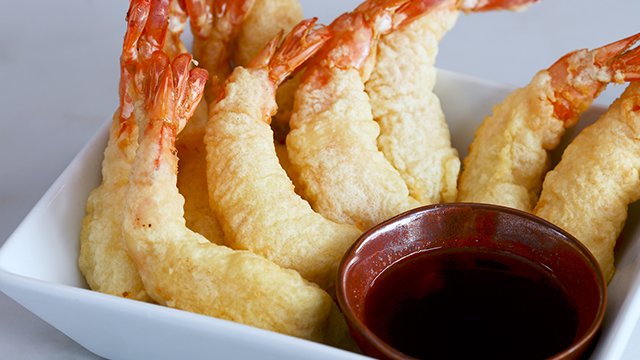 WATCH: How to Make Shrimp Tempura
Posted in:
Cooking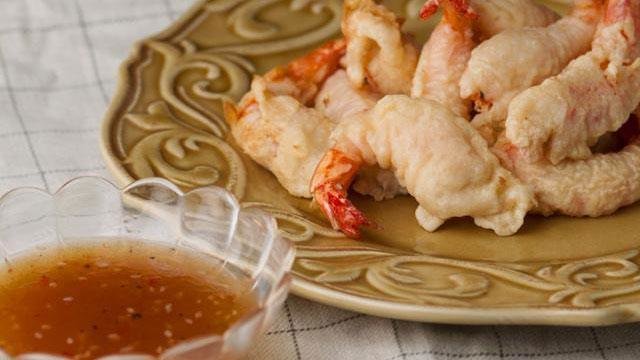 10 Camaron Rebosado Recipe 
Another classic shrimp recipe that may have been served as your lola's or a relative's buffet table, these are similar to the tempura. It's battered and fried, too. However, the main difference is the crust is softer, not as crisp, but that's the beauty of this recipe.  Simple, no fuss, and very homemade, just like the homemade sweet and sour sauce that's served with it.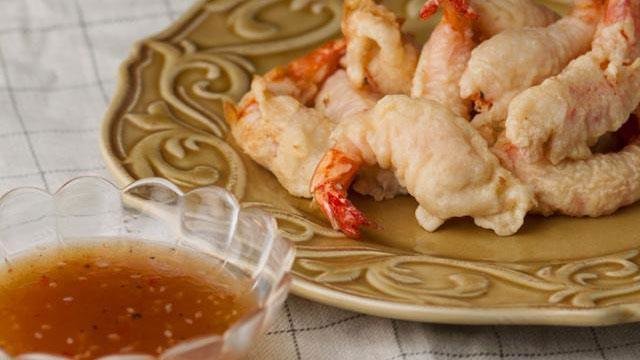 Camaron Rebosado
Posted in:
Recipe
Stuffed Camaron Rebosado Recipe
Posted in:
Recipe
ALSO READ: 
***
Thinking about what to cook next? Join our Facebook group, Yummy Pinoy Cooking Club, to get more recipe ideas, share your own dishes, and find out what the rest of the community are making and eating!
Got your own version of the classic dishes? Pa-share naman! Get your recipe published on Yummy.ph by submitting your recipe here!