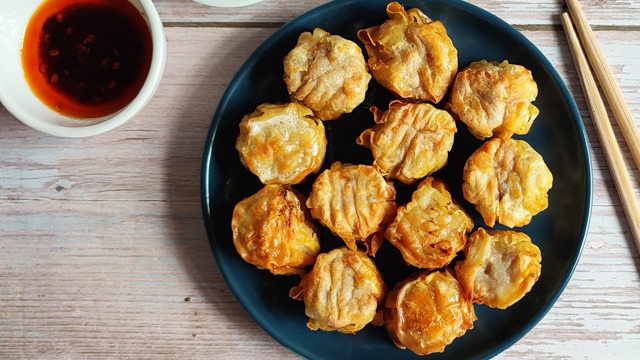 Yes! You can use your air fryer to "fry" the siomai that you have in your freezer. The best part: It can be crispy! 
Just like you can "fry" French fries and chicken nuggets straight from your freezer to the air fryer, siomai and other frozen dumplings can also be "fried' in the air fryer instead of steaming these. However, unlike these other food that are supposed to be fried, the siomai are usually destined to be steamed, not fried. This means that you'll have to add oil to make the siomai wrapper turn crispy as if it were deep-fried in oil.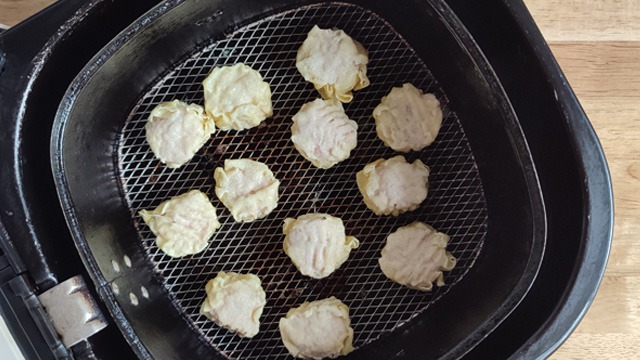 We turned to our handy Air Fryer Cooking Time Cheat Sheet to check how long to "air fry" the siomai. We used the same amount of time and temperature as "french fries, frozen" to test how long it would take to fry some of ChowKing's frozen pork siomai. It didn't take as long. It just needed 10 minutes to get from frozen to crispy on the outside and tender and juicy on the inside.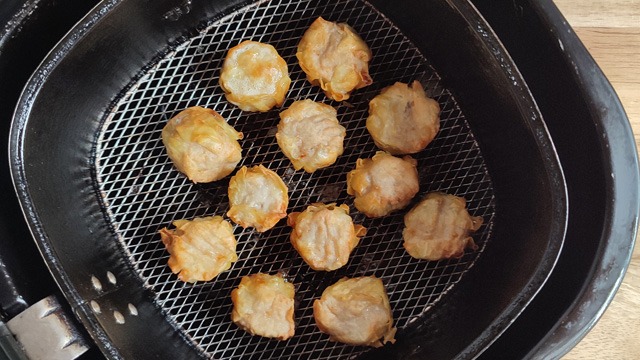 Feel free to put an additional 5 minutes more to get the siomai wrapper even more golden brown and crispy if desired. Just like most ovens, air fryers are not all made the same and timing can vary from appliance to appliance.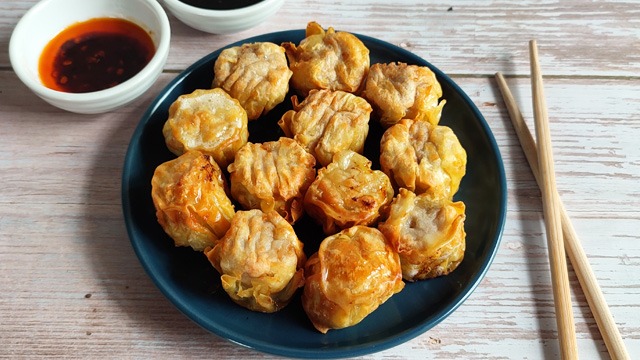 Here's how to do it: 
1 Place frozen siomai into the air fryer basket. Lightly brush or spray frozen siomai with oil. 
2 Place basket with siomai into the air fryer.
3 Set the temperature dial to 200 degrees C and the timer for 10 minutes. (Add more if desired.) 
4 When the timer "dings", remove the basket from the air fryer. Transfer siomai to a plate and serve while hot. 
***