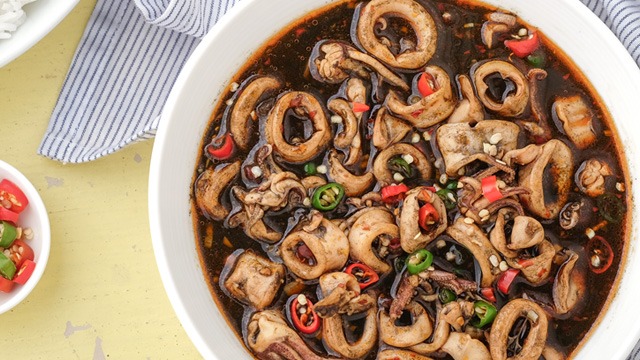 We've all been heavily disappointed over squid that's been overcooked. It becomes tough and rubbery, and you might even hurt your jaw with all the chewing. That's just not how squid is supposed to be enjoyed! Perfectly cooked squid is soft, tender, and flavorful, and we have just the advice you need so you don't make the same mistakes again. 
Cooking squid is a little trickier than cooking other seafood. To achieve a tender texture, you have to remember that it does not take squid to cook every long. You must cook the squid either for a very short time (2 minutes or even less over high heat) or for a very long time (at least 30 minutes for the squid to re-tenderize). Anything in between will make the squid rubbery.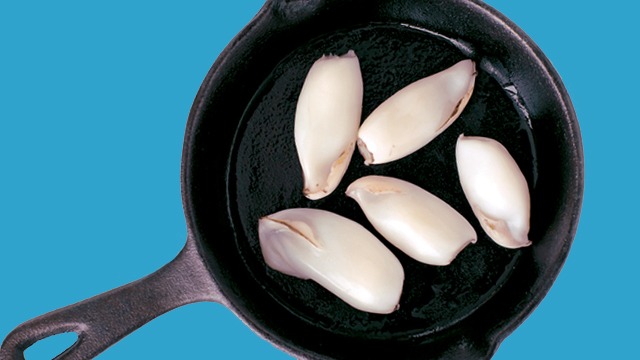 We prefer cooking squid for a short time. Once the squid changes color to white, remove it immediately from the heat. For soups and stews, you can boil the squid first then set them aside while you go through the rest of the recipe. Just stir it back in when you're ready to serve. You can also cook them separately and add them when the soup or stew is nearly done.
If you're cooking it for a short time, try your squid before serving! It's really the only way you'll know if you overcooked it. If you did, just bring it back to the heat and keep cooking for 28 minutes or more. Have a quick nibble again to see if it's re-tenderized before serving.
Need tips on preparing squid before you get to cooking? We have a step-by-step video so you can see exactly what you need to do. Just click here to watch it.
Want to test out your newfound skills? Try these delicious squid recipes out: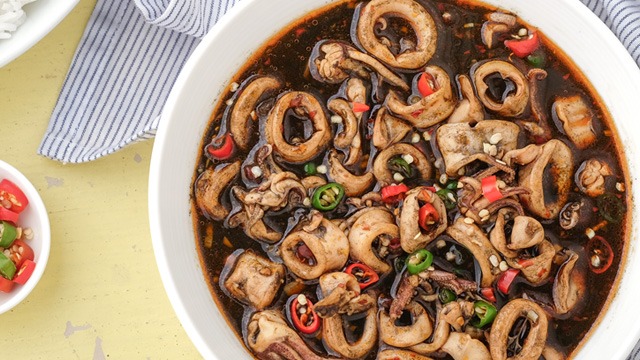 Spicy Squid Adobo Recipe
Posted in:
Recipe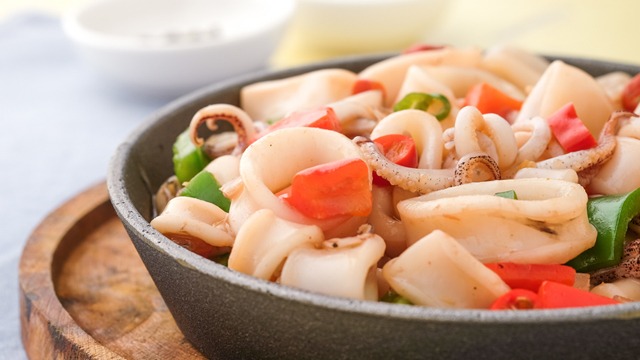 Squid Sisig Recipe
Posted in:
Recipe
Article was published in the July 2012 issue of Yummy magazine. Edits were made by Yummy.ph editors.
ALSO READ: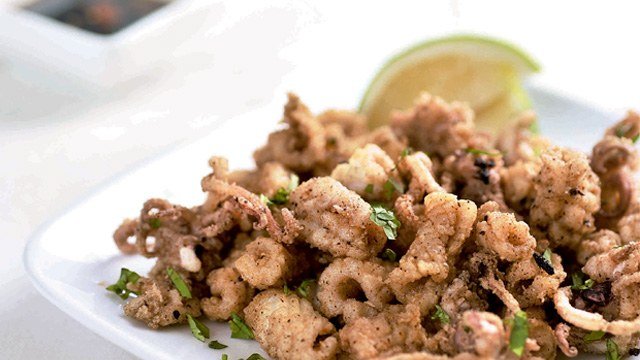 Pusit Cooking Mistakes You Are Making
Posted in:
Cooking
ADVERTISEMENT - CONTINUE READING BELOW
Recommended Videos