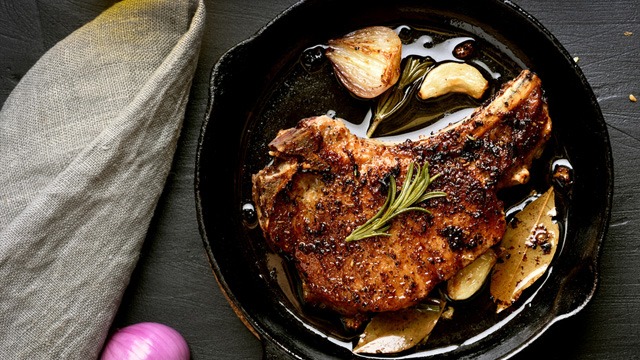 The best steaks are actually made at home. That's because you get to control everything about how it's made. Learn how to cook steak at home and you will be rewarded with a fabulous meal every time you decide to buy a gorgeous cut of beef. 
However, there are some mistakes you may be making that can ruin the experience. It's these ruined experiences that can hinder you from indulging in your favorite kind of meal at home.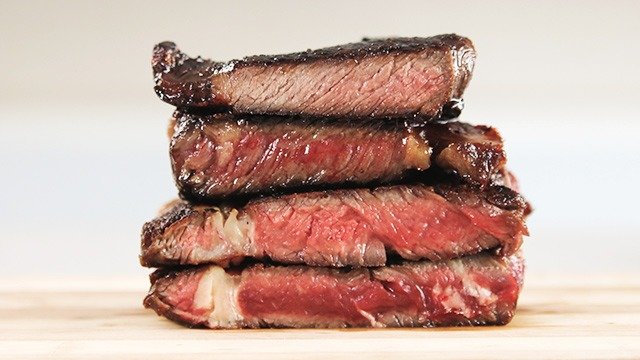 WATCH: A Guide to Steak Doneness
Posted in:
Cooking
Here are mistakes that you might be making that you should avoid the next time you cook steak at home: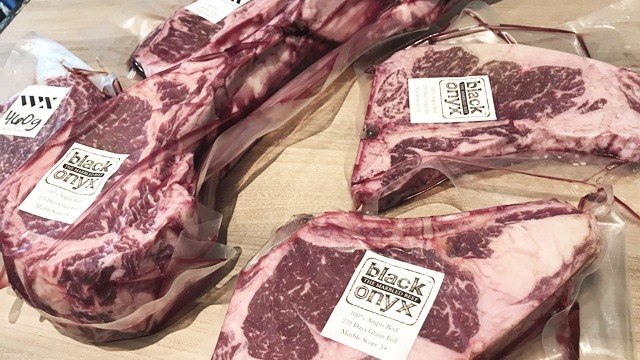 1 You settle for cheap cuts. 
When you decide you want steak, it's appropriate to spend on the right kind of beef cuts. This means, turning away from the usual butcher cuts and looking for specialized beef cuts that will ensure that every bite you take is tender. These beef cuts commonly range from around P500 to P1,000 a kilo. 
Learn the different kinds of steak you can (and should) get your hands on if you're thinking about having steak at home: 
• Angus – A breed of cow that's short for Aberdeen Angus, its meat is known for having well-marbled meat that remains tender after cooking. This is commonly from the United States. 
• Grass-Fed – Cows purely fed on grass have little to no streaks of fat through the meat, making it naturally lean and more beefy in flavor than the more commonly corn-fed beef. Steaks from Australia and New Zealand are available in your local major supermarket. 
• Wagyu – Basically, the universal breed of all Japanese cattle. It is prized for its highly marbled meat, resulting in very tasty and tender beef. Not to be confused with Kobe or Kobe-style beef which is bred and fed differently than other Wagyu beef cattle.
One more thing you should know is the term "marbling". Marbling refers to the streaks of fat through the meat that melts during cooking. This is responsible for the resulting juicy and flavorful steak since flavor is found in the fat. This is most commonly found in corn-fed beef, not grass-fed beef.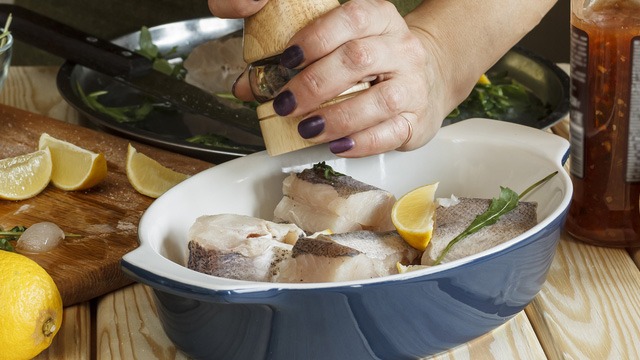 2 You don't season the steak enough. 
Sometimes, the difference between a great steak and a not-so-great steak is salt. You may think that you're seasoning it enough, especially since many recipes are "season to taste" but for the steak, it's essential to season very well. 
Why? The flavor of the steak is dependent on itself and when all you have is beef, salt (and a little ground pepper as desired) is what enhances the beefy flavors that you are looking for. Scrimp on the salt and you might have a not-as-flavorful a steak as you originally envisioned. 
To know if you have seasoned your steak with enough salt, a good rule to try is to use around 1 teaspoon per 1/2 kilo beef.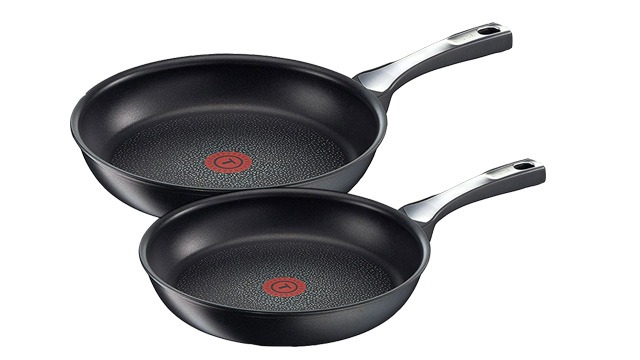 3 You use a nonstick pan. 
The biggest mistake you can make when cooking a steak at home is using a nonstick pan. The problem with using a nonstick pan is that it's not recommended for heating at high temperatures, unlike a stainless steel pan or even a cast iron pan. While there is no danger of creating toxic fumes since your stove is not capable of generating high heat, you are doing yourself and your steak a disservice since a nonstick pan discourages the creation of fond. 
ADVERTISEMENT - CONTINUE READING BELOW
Recommended Videos
Fond is the brown bits that form and get stuck on the bottom of your pan. This is super flavorful and should be transformed into a delicate sauce to serve with your steak. If you're afraid that the steak will stick to your pan, all you need is patience and the knowledge that it will unstick itself from your pan when it's ready and wonderfully seared.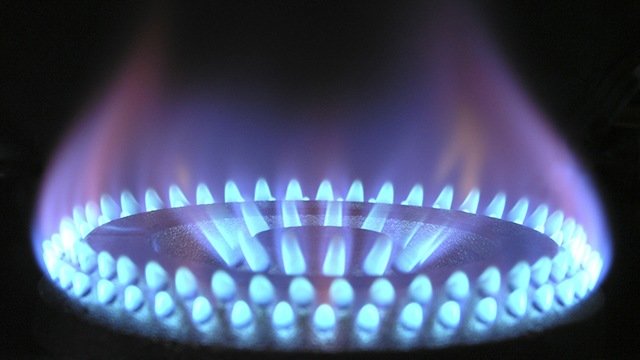 4 You are afraid to cook over high heat. 
A good sear is the only way to get that crusty exterior that gives your steak fantastic flavor. If you heat your pan over medium heat instead of high heat, you won't achieve that seared crust that you see on restaurant-worthy steaks. 
If you are one of those people who just can't seem to sear meat right, all you really need is patience and a window or an exhaust fan. The window or fan is necessary so the smoke that results from cooking at high heat won't overwhelm you and smoke up your kitchen and rest of your home.
Once you achieve that first sear, it will "magically" unstick to the pan so you will be able to flip it with no trouble. It should reveal a gorgeous browned crust that will have you eager to get it on the table and enjoy it after it has rested.    
Having a great steak dinner at home can be a rewarding experience if you know the cooking tips that will result in a great meal. You will need to loosen your tight grip on your budget to get a great cut of beef. Armed with the know-how and the patience to cook it properly, you will realize that you do not have to be a pro to make a good steak dinner at home.  
ALSO READ: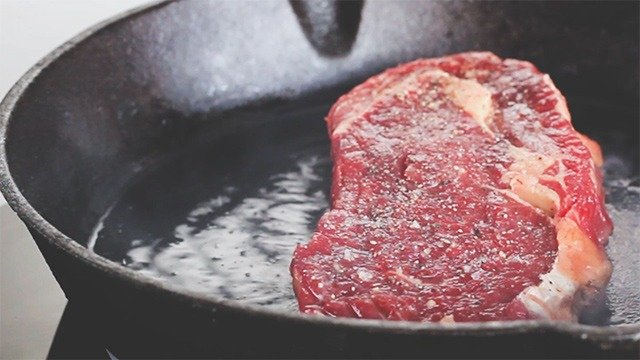 WATCH: Tips to Cooking Great Steak
Posted in:
Cooking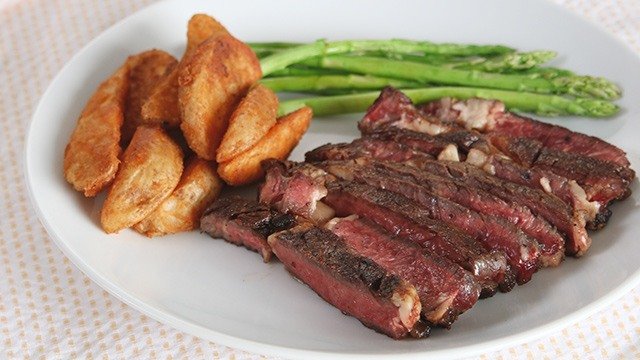 WATCH: How to Cook Steak
Posted in:
Cooking
***
Thinking about what to cook next? Join our Facebook group, Yummy Pinoy Cooking Club, to get more recipe ideas, share your own dishes, and find out what the rest of the community are making and eating!
Got your own version of the classic dishes? Pa-share naman! Get your recipe published on Yummy.ph by submitting your recipe here.