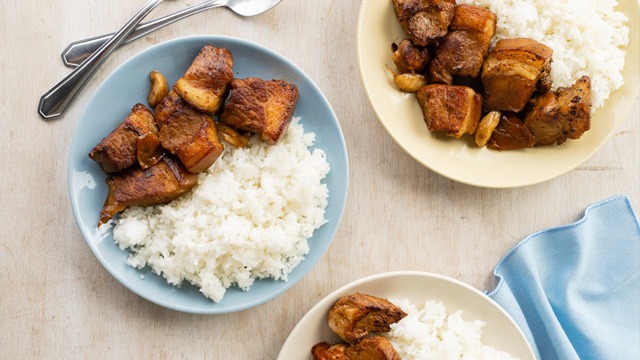 Adobo is arguably the Philippines' most popular dish. It's fitting that one of our most beloved every day ulam recipe is known to the world to be the type of food Filipino cuisine is all about. Ironically, it is the embodiment of Filipino food. 
Filipino food is essentially a vibrant mix of cuisines plus a little extra oomph in flavor so we could make it our own. One of the many ways we transformed dishes introduced to us is by making it more flavorful. We infuse our recipes with a burst of flavors. It can be any or all of these flavors: sweet, salty, savory, sour or tangy, spicy, and bitter. 
What it almost never is, however, is bland. We love to assault our taste buds with powerful flavors – and that's how we like it. Adobo is a perfect example of this since vinegar is the main ingredient of this classic Pinoy recipe. In fact, the adobong puti recipe may be the most basic of all adobo recipes since it's cooked mostly in vinegar plus a few seasoning ingredients.
How do you cook the perfect adobo recipe? 
There's a trick to cooking the perfect adobo. Unfortunately, it will require a bit of math to figure out. Fortunately, it's easy to remember because every ingredient will need to be cut in half.
Here's the simple formula: 
1 kilo meat to 1/2 cup vinegar to 1/4 cup soy sauce 
Then you can add as many pieces of garlic you want, if you want to add a laurel or bay leaf or two, and of course, some black pepper, crushed or otherwise, to complete the recipe.  
While this formula creates a classic adobo recipe that tastes pretty good, we know there are many who prefer their adobo in any number of ways. There are recipes of adobo that add gata or coconut milk, that doesn't have soy sauce, that is packed with siling labuyo for a spicy kick, or has turned a brightly golden hue from the luyang dilaw or yellow ginger (turmeric) or a translucent brick red-orange color from the atsuete, or annatto, seeds it's simmered in. 
Whatever ingredient you decide to add to your adobo recipe, this basic formula can and will hold true. 
If you're curious how to make other delicious adobo recipes or even a unique adobo recipe that you may not have heard about or are curious to try, here are adobo recipes to help you learn the steps to make adobo: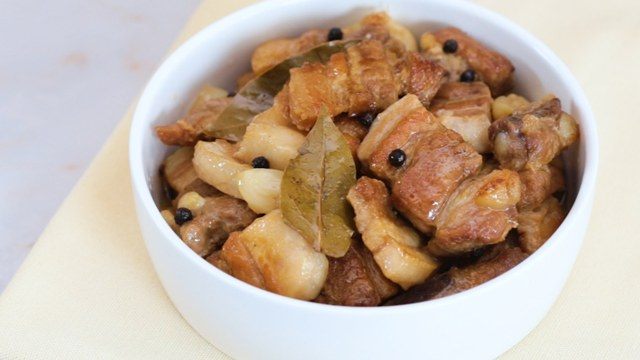 1 Adobong Puti Recipe  
We said it already: the adobo recipe that uses vinegar as the main ingredient, without any soy sauce, may be the most basic of all adobo recipes. Its no-nonsense ingredients and easy recipe steps make it a great recipe for newbie cooks. Here's your chance to try it with this simple and easy-to-follow recipe video. 
ADVERTISEMENT - CONTINUE READING BELOW
Recommended Videos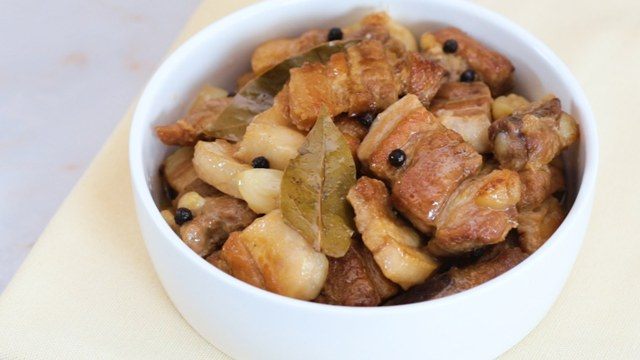 WATCH: How To Make Adobong Puti
Posted in:
Cooking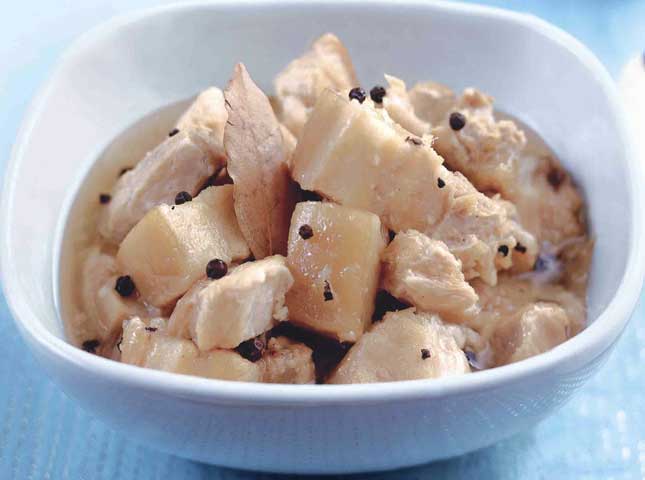 Adobo sa Puti Recipe
Posted in:
Recipe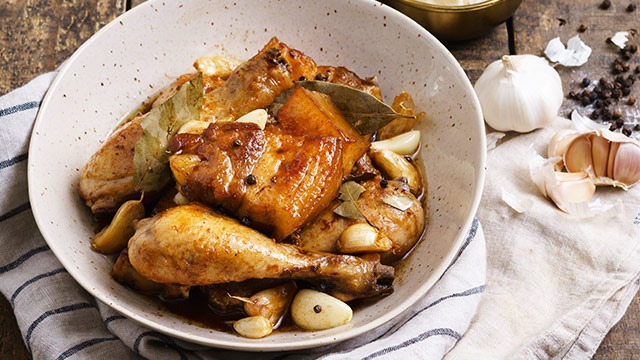 2 Classic Chicken and Pork Adobo Recipe 
Adobo can be made with any meat, meat substitute, or even vegetables. In this case, the combo of chicken and pork is just as beloved as the dish itself. If you're looking for the quintessential adobo recipe, this may be the one you're looking for.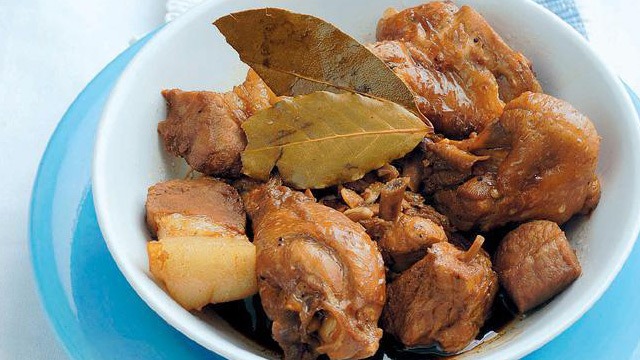 Classic Chicken and Pork Adobo
Posted in:
Recipe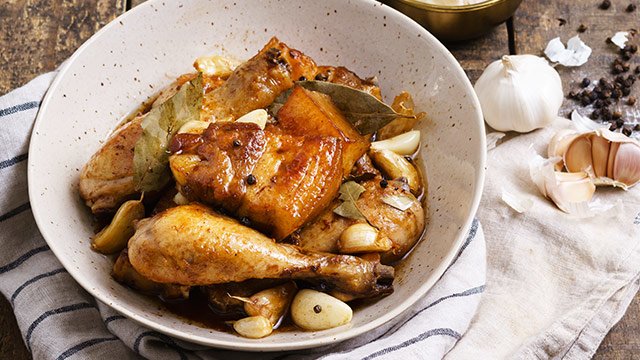 Chicken and Pork Adobo Recipe
Posted in:
Recipe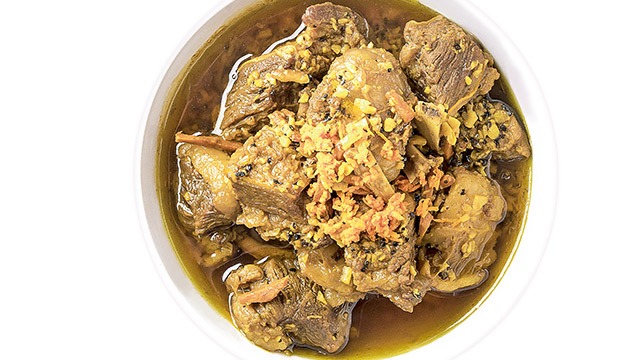 3 Adobong Dilaw Recipe 
This golden hue of this yellow adobo is courtesy of the luyang dilaw or the turmeric root. It's basically an adobo recipe without any soy sauce but it is made with the turmeric staining the sauce a golden yellow. Its flavor is essentially the same because the vinegar counters the slight bitterness of the turmeric but it is more visually arresting with its golden color that's quite unlike any adobo you have ever seen.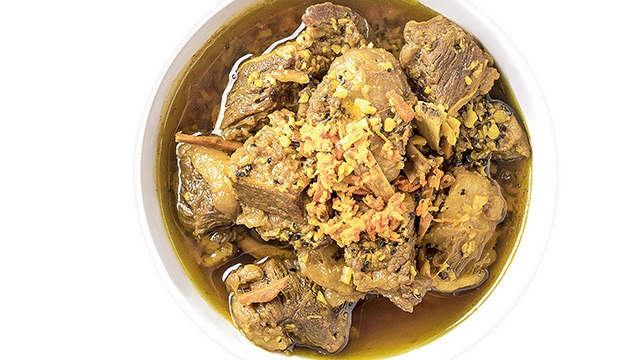 Adobong Dilaw (Yellow Adobo) Recipe
Posted in:
Recipe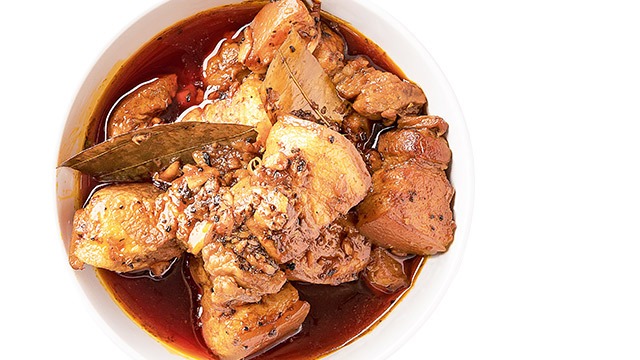 4 Adobong Pula Recipe  
Just like the yellow adobo, the red adobo is an adobo recipe that includes a coloring ingredient, in this case, the atsuete or annatto seeds. While turmeric may give the adobo a slight bitterness, atsuete is really just a coloring agent. What makes this adobo different and delicious? This is more garlicky than other adobo recipes, so if you like garlic, you know you can definitely amp up the garlic flavor with this brick-hued adobo recipe.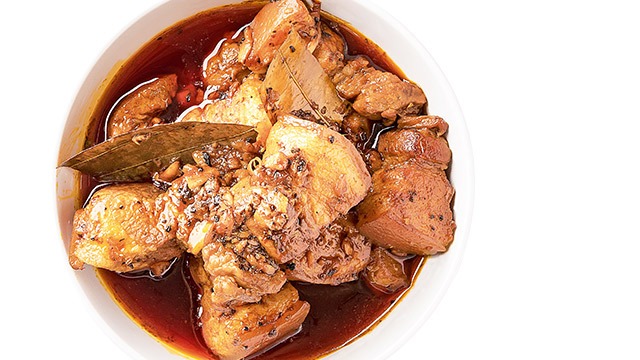 Adobong Pula (Red Adobo) Recipe
Posted in:
Recipe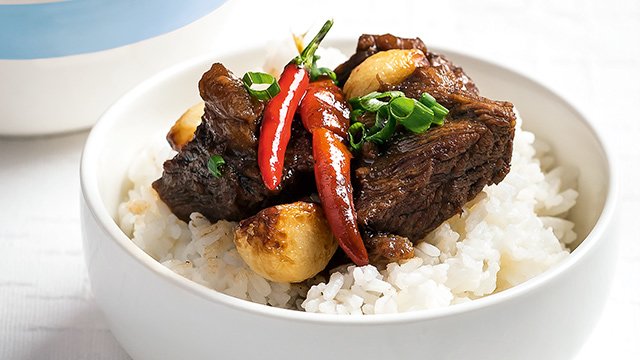 5 Spicy Beef Abobo Recipe 
Some chili added to adobo can make or break recipes for people who love the heat. Siling labuyo is the common ingredient used to make it powerfully hot but this recipe goes one step further to make it even more exciting: it uses beef instead of pork or chicken. By using beef, it not only makes the dish even heartier, but the beefiness is also the perfect complement to the heat that the siling labuyo gives the dish.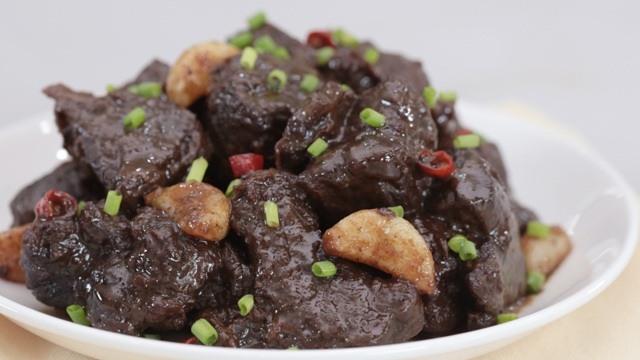 WATCH: How To Cook Spicy Beef Adobo
Posted in:
Cooking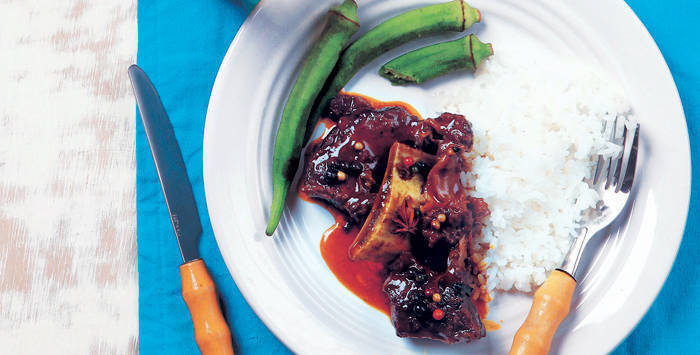 Peppery Spicy Beef Adobo
Posted in:
Recipe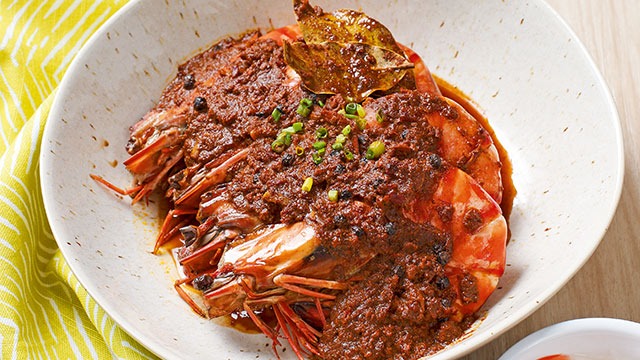 6 Adobong Sugpo Sa Taba Ng Talangka Recipe 
There's no reason why adobo cannot be made better with the addition of other ingredients. For this delicious recipe, seafood is the star! Large prawns, or sugpo, are marinated and then cooked in the adobo marinade before being topped with the reduction of the adobo marinade made even more decadent with crab fat, or taba ng talangka, stirred in.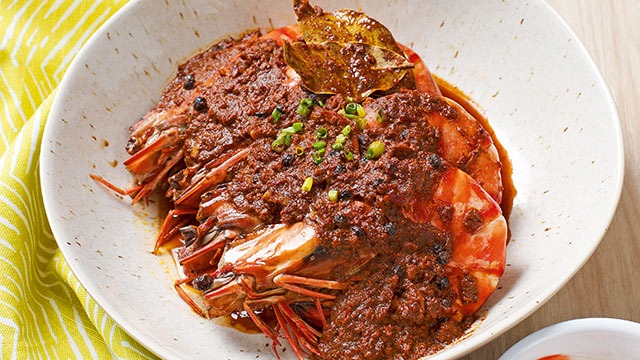 Adobong Sugpo sa Taba ng Talangka Recipe
Posted in:
Recipe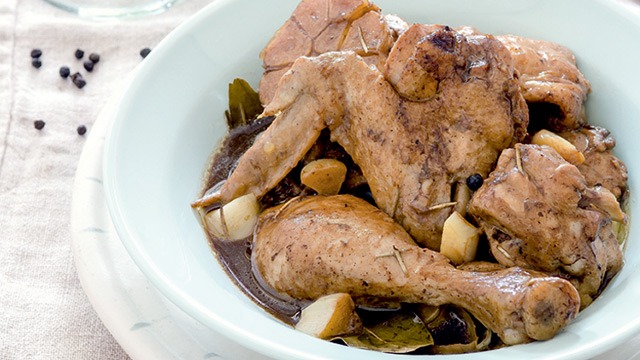 7 Rosemary and Balsamic Adobo Recipe 
If you love to experiment with your recipes, then this is the adobo recipe you may want to try. This chicken adobo looks like your typical chicken adobo recipe but there is a big difference: instead of the typical coconut vinegar that many Pinoys would use in their adobo recipe, this recipe uses balsamic vinegar plus some white wine. This unique twist is made even more flavorful with a big pinch of rosemary leaves. While not traditional, it's a fantastic version that allows you to taste something different for a recipe that's familiar. 
If you love adobo and want to learn more ways to make it the tastiest recipe you've ever made, here are more tips you may want to know: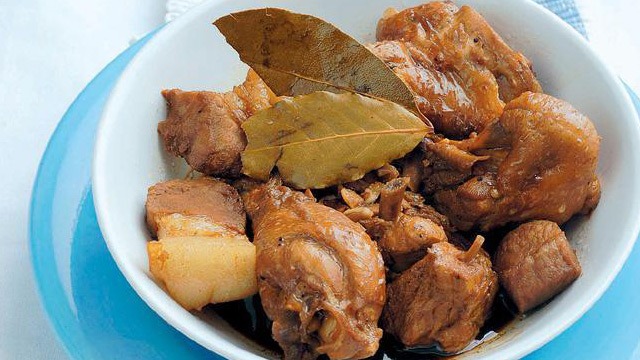 5 Secrets to Tasty Adobo
Posted in:
Cooking