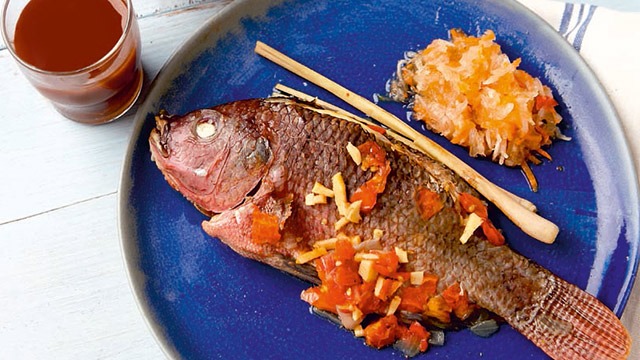 Tilapia is a wonderful fish to cook. It has a white and delicate flesh that complements many flavors. It can be prepared a variety of ways depending on what you want to do.
When small, the fish can be cooked whole and even be lightly stuffed. When larger, it can be filleted and then battered and fried, steamed, or grilled.
Here are six ways to cook tilapia deliciously every time: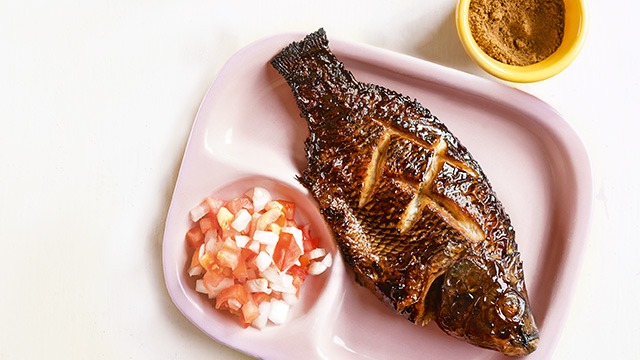 1 Fried: Five-Spice Tilapia
This simply fried tilapia has a surprise as soon as you smell the aroma that wafts from it as soon as its served: it's spiced. You can tell this is going to be a flavorful mouthful every time because of those five spices fried right into the fish.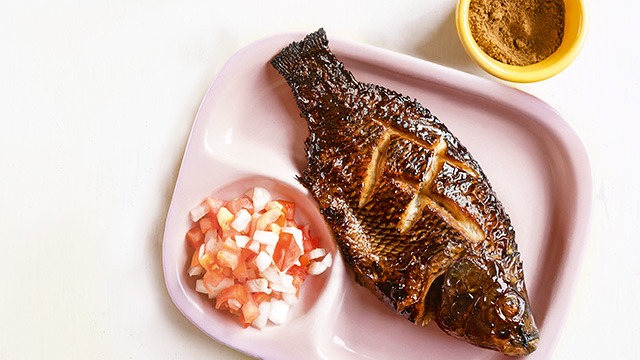 Five-Spice Tilapia Recipe
Posted in:
Recipe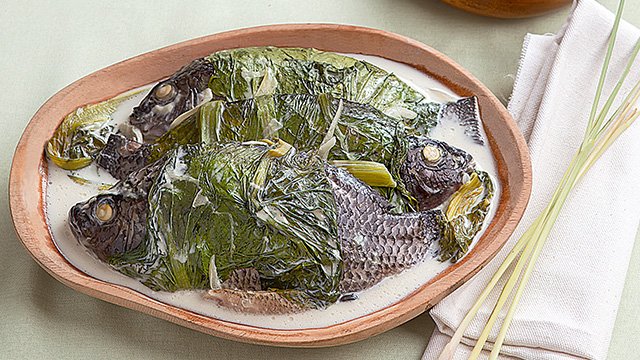 2 Simmered: Mustasa-Wrapped Tilapia In Gata 
You can't go wrong with a simply flavored dish. The aromatics (garlic, ginger, and onion), the bitter and pungent mustasa leaves, and the coconut milk all come together in a dish that is classic and delicious. The gentle simmering of the fish helps it cook through while the mustasa wrap flavors and prevents it from falling apart as it cooks.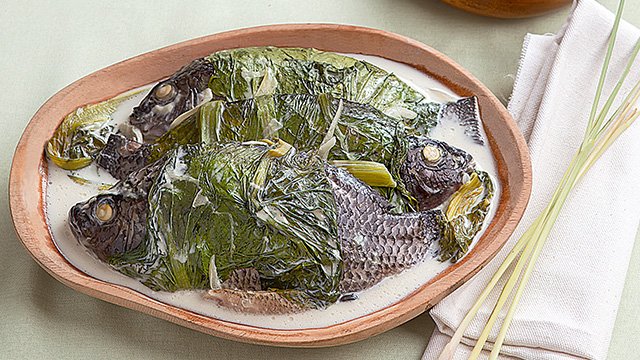 Mustasa-Wrapped Tilapia in Gata Recipe
Posted in:
Recipe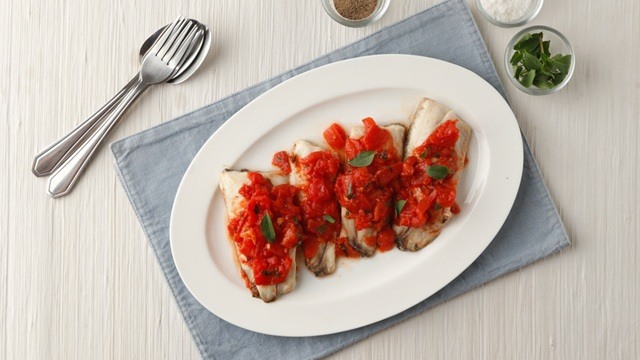 3 Baked: Baked Tilapia Fillets with Tomatoes
Tilapia fillets are a fast and easy option for those who don't like picking the flesh from the bones. Baking the fish meanwhile is an almost hands-off approach to cooking so let the fillet bake and the tomatoes flavor the fish as it cooks.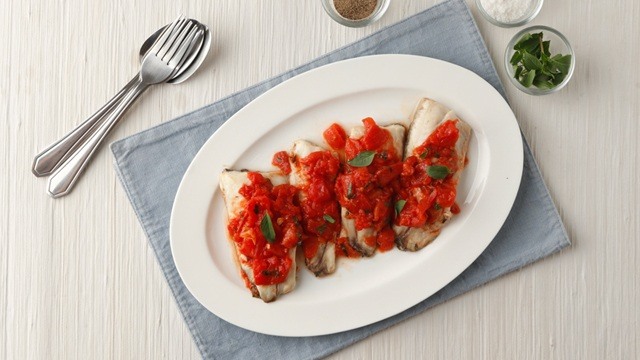 Baked Tilapia Fillets With Tomatoes Recipe
Posted in:
Recipe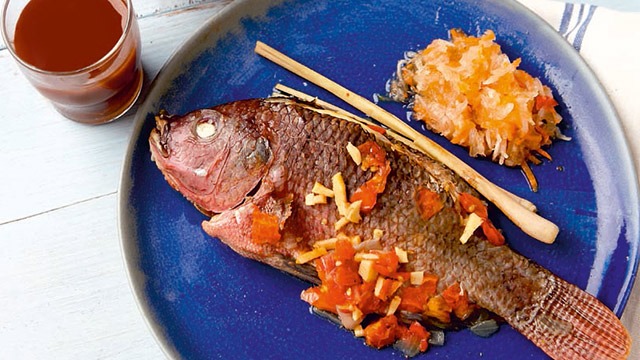 4 Grilled: Grilled Tilapia with Tamarind Sauce 
Grilling on the charcoal is a wonderful way to add smokiness to your dish. Stuff it with a simple tomato, onion, and ginger salsa to add even more flavor as it cooks. The foil will prevent the fish from sticking to the grill. You may serve with a sauce to complement its flavors.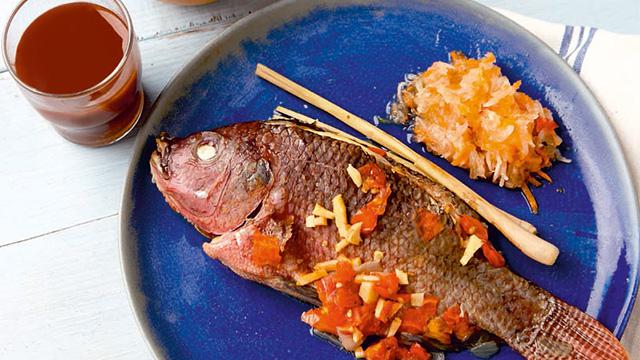 Grilled Tilapia with Tamarind Sauce
Posted in:
Recipe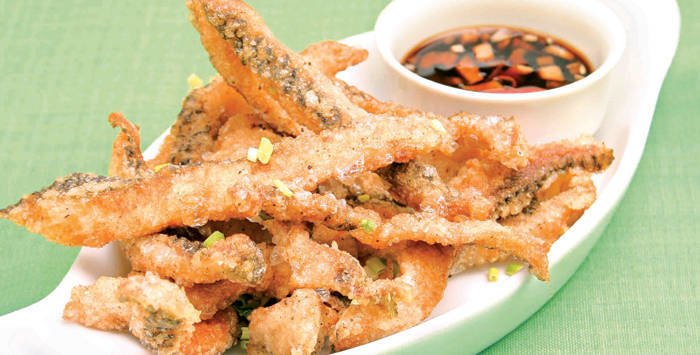 5 Deep-Fried: Tilapia Strips 
Fillets are great as a finger food, so this fast and easy recipe is also quite delicious in its simplicity. It's seasoned before being tossed in a special powder that gives the fish a delicious crunch. Don't forget the dipping sauce!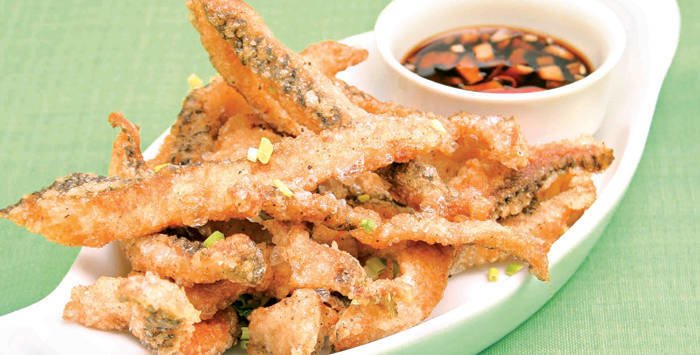 Tilapia Strips Recipe
Posted in:
Recipe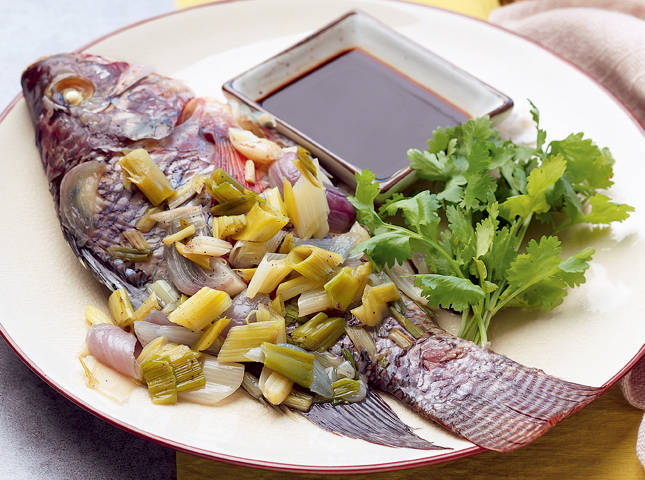 ADVERTISEMENT - CONTINUE READING BELOW
Recommended Videos
6 Steamed: Steamed Tilapia With Three Onions
Steaming may be the easiest and fastest way to cook tilapia. It delicately cooks the fish and ensures your fish emerges whole before serving. There's no special prep involved, plus it's super flavorful from the onion sauce that's poured over it.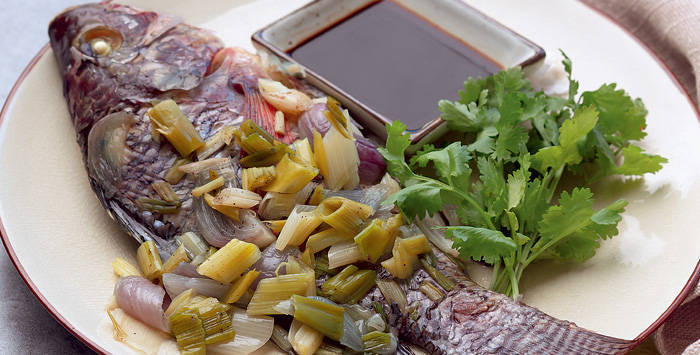 Steamed Tilapia with Three Onions Recipe
Posted in:
Recipe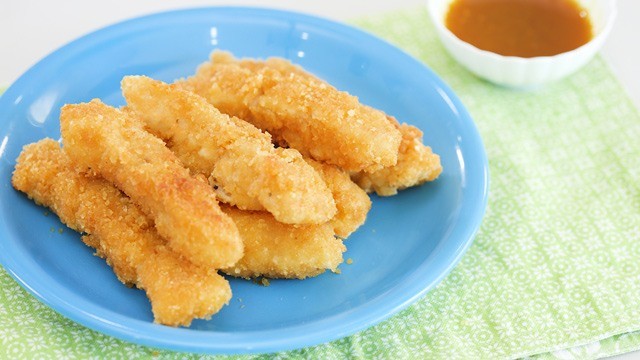 WATCH: How To Make Crunchy Fish Fingers
Posted in:
Cooking