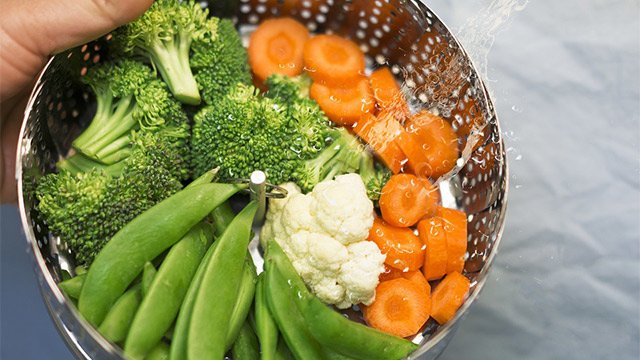 Chances are, you've come across a dish with soft, soggy vegetables that just weren't appetizing. Overcooking vegetables is a common mistake made by both home cooks and professionals alike.
Here are some tips to make sure that your vegetables turn out to be just the way they should be: crisp, with a light crunch, and bright in color.
1 Remember that not all vegetables cook at the same time.
While a majority of commonly used vegetables can be cooked in at least 5 minutes or less (string beans, carrots, broccoli, cauliflower, peas, and asparagus), take note of the ones that need a little more time.
Sweet potatoes, potatoes, beets, and squash need more than 15 minutes to cook through, depending on how big or small they are chopped. They key is to check in every once in a while: use a knife or fork to poke your vegetables to check for doneness. Vegetables are ready when they are soft but still have a firm crunch or bite to them.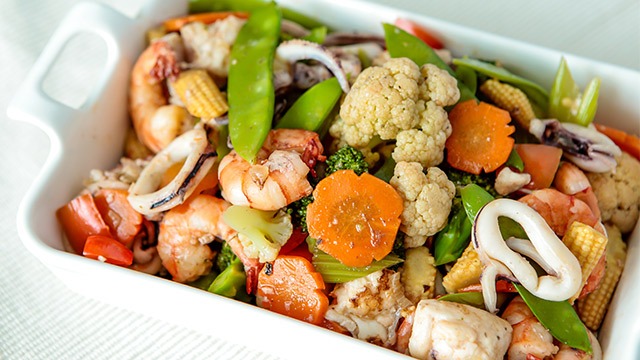 Seafood Chopsuey Recipe
Posted in:
Recipe
2 Use an ice bath after blanching.
Blanching veggies is a prep step many cooks use to prolong the life of the vegetables that are stored. After dunking your vegetables in boiling water, remove them immediately once they turn bright in color. Stop the vegetables from overcooking out of the hot water by having a bowl of icy water ready by the side of your stove. As soon as they're out, immediately "shock" your vegetables by dunking them in the ice cold water to stop the cooking process. This keeps your veggies crisp and looking fresh.
3 Opt for steaming, grilling, roasting, or stir-frying.
Boiling or blanching vegetables will also cause some nutrients and flavor to seep out into the water. Other cooking methods like steaming, grilling, roasting, or quick stir-frying will keep both nutrients and flavor in place, and lessen the risk of overcooking. Give it a try!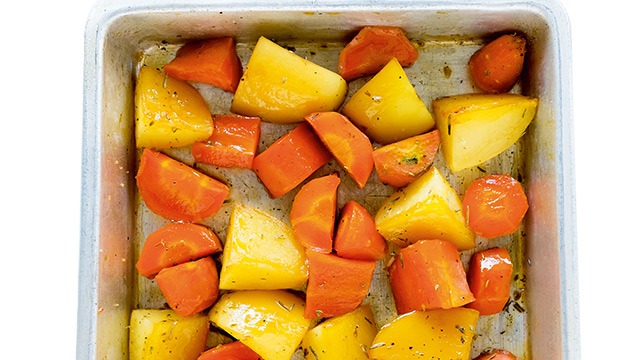 Honey-Roasted Vegetables Recipe
Posted in:
Recipe
ALSO READ:
ADVERTISEMENT - CONTINUE READING BELOW
Recommended Videos