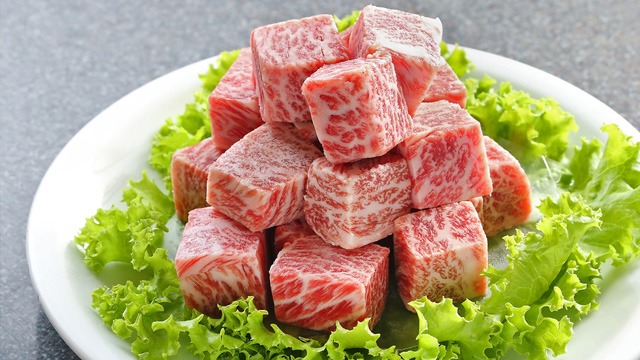 If you've ever wondered how to cook Wagyu cubes without ruining the beef, there's no need to worry. The good news is that there's little to worry about. Wagyu cubes are basically your failproof steak cubes. 
The secret is that these cubes are made with Wagyu beef. 
Wagyu beef is the universal breed of all Japanese cattle. It is prized for its highly marbled meat, resulting in very tasty and tender beef. This is not to be confused with Kobe or Kobe-style beef which is bred and fed differently than other Wagyu beef cattle. 
What makes this beef expensive and delicious is the natural fat that the meat naturally has. The fat in the beef cubes will melt as it cooks, providing a natural oil for the cubes to cook in. In essence, you are confiting the beef cubes or cooking the beef in its own fat.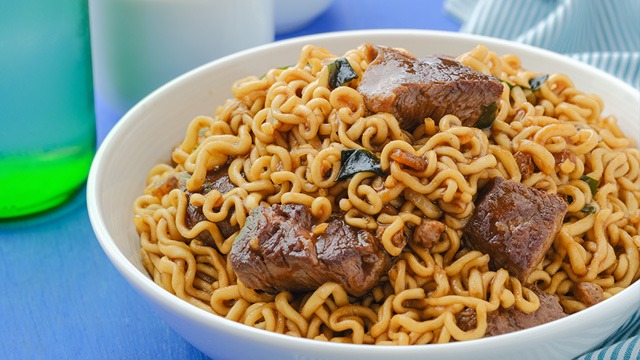 However, what makes these Wagyu beef cubes less expensive than a steak is that Wagyu beef cubes like these are made with Wagyu beef trimmings. These are collected, packed, shaped, and then cut into square cubes. That's why these cubes are such perfect squares!  
This is also the reason why these are super easy to cook! These cubes sears easily and quite well in any hot pan. Since these cubes are made with Wagyu beef, it still contains what you are looking for in any Wagyu beef steak cut: the succulent and tender, beefy bites. Plus, since it's packed, it's hard to mess up when cooking it! 
Follow this easy step-by-step cooking process for perfectly seared Wagyu beef cubes:   
1 Thaw the frozen Wagyu beef cubes in the refrigerator for at least two days before you will cook them. 
2 Heat a frying pan over medium-high heat. (Nonstick pans ensure no sticking, but a stainless pan or even a cast iron pan can create a better sear on the beef.)     
3 Using tongs, place beef cubes in the hot pan. (If the first cube doesn't sizzle, remove the cube if you still can and let it heat up another minute before trying again.)  
4 Let the beef cubes sear on one side before flipping the cubes over to sear on another side. Repeat until all four sides are seared a beautiful brown, basting as able.  
5 Remove from the heat.    
If you want to really amp up the flavor, add 1 to 2 tablespoons unsalted butter near the end of its searing time, so you can lightly baste the cubes before removing them from the pan. Serve it with your favorite side dish and you've just made a gourmet meal at home.
***
Thinking about what to cook next? Join our Facebook group, Yummy Pinoy Cooking Club, to get more recipe ideas, share your own dishes, and find out what the rest of the community are making and eating!
Got your own version of the classic dishes? Pa-share naman! Get your recipe published on Yummy.ph by submitting your recipe here.