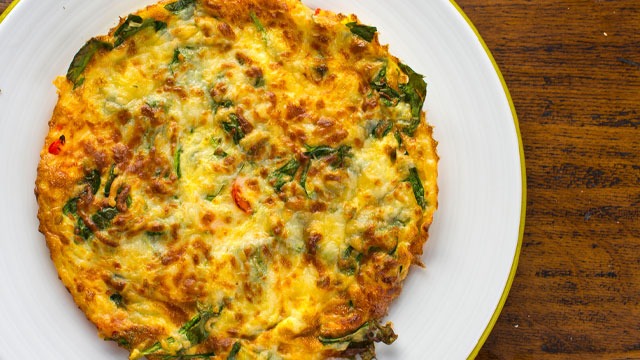 One of the most frustrating parts about cooking has to be when you fail to do something right and the recipe doesn't turn out the way you wanted. What can be even more annoying is when you didn't fail to cook something delicious but you failed to make it look good. 
Eating isn't just about tasting something delicious but also about seeing something delicious that you want to eat. So when your tortang talong or tortang giniling falls apart in the pan when you try to flip it over, it's a sad plate to serve. 
How do you flip an omelet? 
You'll need to know a few things to flip an omelet like the torta properly but the most important one is this: confidence. 
Yup! An attitude (the right one anyway) is indeed important when cooking, and it's just as important to exhibit some when flipping any food in a pan, including the humble torta. That's because any hesitation on your part can mean pausing in the middle of the flip and breaking the torta in half or into pieces. Remember: the torta isn't fully set yet so if you're going to flip it, you need to do it quickly. To do it quickly, a little confidence in yourself can do wonders for your flipping abilities. 
Once you exhibit some confidence in your flipping capabilities and combined with these other tips that will make flipping that tortang giniling easier to accomplish, any torta recipe is now within your ability to flip and cook on both sides. 
Here are more tips you need to make flipping a torta easier without it falling apart: 
1 Use a fish spatula.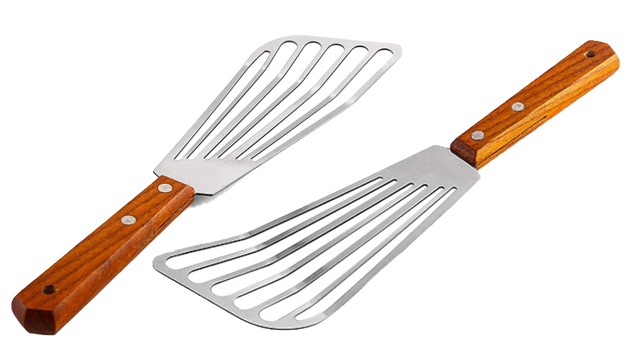 If there is one cooking utensil that needs to be in your kitchen, a fish spatula like this one is one of them. It can make be more useful than the other metal spatulas you may have in your kitchen! The good news is that while it's fantastic to use for delicate fish and fish fillets, it's also quite fantastic with other pieces of food, too. The wide surface makes anything that you need to lift or flip easier since there's less chance of it falling off the utensil. Plus, the thin metal makes it easy to slip under food while the large groves make draining excess oil faster, minimizing oil splashes as you lift. 
Want to grab this inexpensive metal spatula with a wooden handle? You can find this simple and classic cooking utensil on Shopee, and it's less than P100!  
Don't have this handy spatula? Any cooking spatula or flipper that is wide will work, too. 
2 Use fewer or more eggs.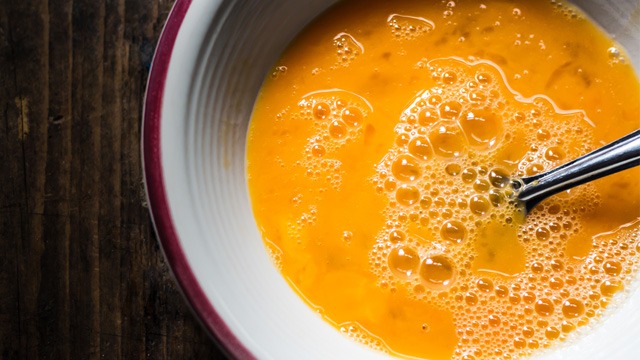 If your torta is falling apart, you might be using more eggs than you actually need. It's important to remember that while the torta is a kind of omelet, it's actually more about the filling than the egg itself. The egg is merely a binder so that the giniling or the floppy eggplant is held together with the other ingredients added. If you use too many eggs, you might find that your 
If you find that you used more eggs than necessary, simply drain off the excess egg before adding to the pan. You can always add more of the beaten egg mixture if you find that the torta ingredients aren't coated enough to hold together. 
ADVERTISEMENT - CONTINUE READING BELOW
Recommended Videos
The opposite of this is not using enough eggs to coat the ingredients of the torta enough that the egg cannot bind the potatoes, ground meat, and other veggies into a more solid omelet. 
3 Use medium heat and cook it for a little bit longer.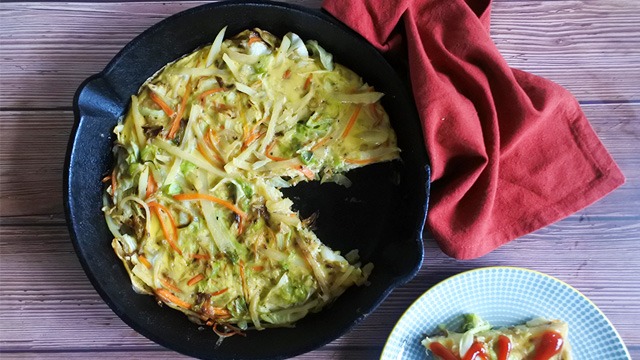 Sometimes, all the torta needs is a little bit more time to set on the bottom. This might mean lowering the heat, especially if you were too impatient and cranked up the heat too high, and settling down to give the bottom more time to cook more fully. If you are impatient to eat this torta, put a lid on the frying pan to speed up the cooking process. 
You'll know the torta is ready when the edges and sides are set and the center no longer looks wet. You can now slip your spatula under the torta easily without the sides of the omelet threatening to break when you do and try to flip it. 
4 Use a plate.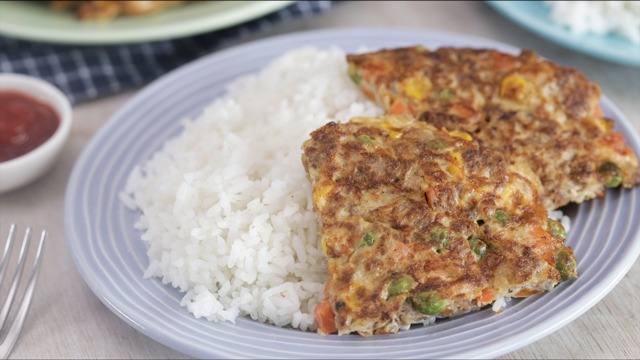 If you try all of these tips and still fail to achieve a perfect flip, you may need to use a plate. The plate will allow you to slip the torta (right side up!) onto it without falling apart. Then simply cover the torta that is on the plate with the now-empty frying pan and, placing your hand under the plate, flip the omelet onto the waiting frying pan! 
This may be the easiest way to do it without any worry about flipping and breaking the torta but this technique is best used only when you are making a large torta that fills up your pan. This is dangerous to do, especially if there is any excess oil in the pan. 
When all else fails, we think that even a broken-up torta should be perfectly delicious no matter what it looks like! Just remember these tips for the next time you make torta because now you know what it takes to do it better. 
***