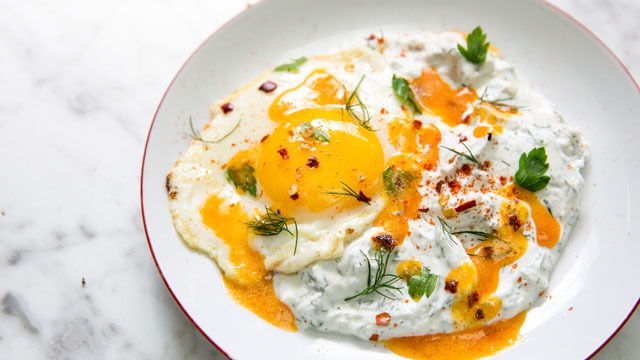 Frying eggs in oil isn't the only way to cook eggs but it is admittedly one of the fastest methods of cooking it. If frying has always made you apprehensive about cooking, this is what you should be doing instead: cook it in water.
This simple trick of using water instead of oil makes this an easy way to cook eggs without any fear of splattering oil!
Another reason to cook eggs this way instead of your usual fried eggs is if you hate rubbery egg whites. When frying eggs in oil over high heat, there is a possibility of cooking the eggs too much that the egg white turns a little rubbery. This technique avoids that and instead results in tender egg whites and perfectly runny egg yolk.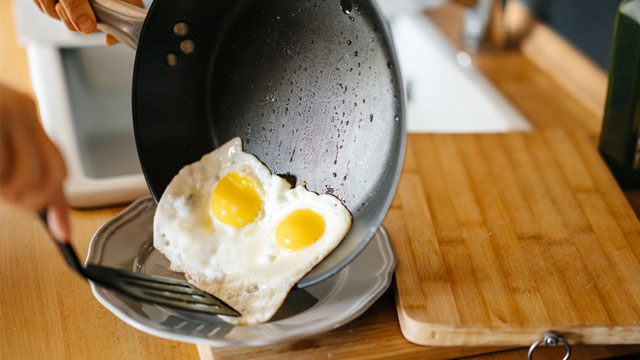 Want to try it the next time you want eggs to pair with your tapa and sinangag? Here's how to do it: 
1 Place a nonstick pan over medium heat. Add enough water to cover the surface of the pan, about 1/2 cup up to 1 cup depending on the size of your frying pan. (The water should be able to climb up onto the egg white but not enough to reach the egg yolk when the egg is added.) 
2 Bring the water to a gentle simmer. 
3 Break an egg into a bowl and place it into the hot water. Alternatively, break the egg straight into the water in the pan. 
4 Bring the water to a gentle boil. Swirl the water around as desired to wash over the eggs if you like your eggs over easy or keep it simmering until the egg whites are opaque and the egg yolk is still runny. Cook longer if you desire the egg yolk to be cooked further. Gently run a spatula or spoon under the egg to ensure it doesn't stick. 
5 Use a slotted spoon to gently remove the egg from the frying pan, tilting the pan as needed to get under the egg enough to scoop it out. Serve while hot. 
Want to know how else to cook eggs? Read on.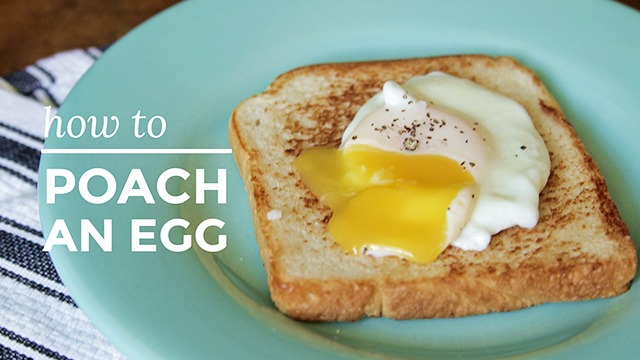 WATCH: How to Poach an Egg
Posted in:
Cooking
***