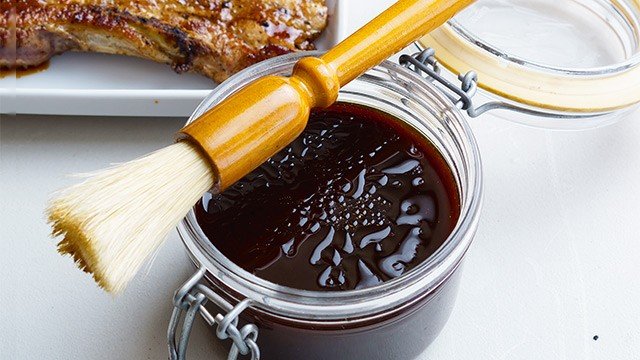 All barbecue sauces are made from a simple recipe of tomato sauce, sugar, and vinegar. This is cooked over low heat until the sugar has dissolved, most of the vinegar has evaporated, and the tomato sauce has reduced and thickened enough to slathering consistency. Some add in finely chopped garlic and sometimes, onions and bell peppers, too, for added flavor and chunkiness. Others start with a mirepoix (carrots, celery, and onion sautéed in butter) for an even more flavorful sauce.
Either way, if you create a base sauce that is already flavorful, only then can you begin tweaking it to elevate it into a multitude of variations according to what you like. Add a few chopped siling labuyo or a few dashes of your favorite hot sauce to add intense heat if you like it spicy. Stir in molasses for a caramel sweetness while adding more viscosity, creating a thick, sticky sauce that begs to smother a rack of ribs. Add a combination of spices like cumin, turmeric, coriander seeds, red chili flakes, cinnamon, and five-spice powder to level up its flavor profile from American to Indian.
As you can imagine, the possibilities are endless! And the best part is that any combination added to this homemade stuff will be leagues better than store-bought just because you can tweak the ingredients so that it will have the flavors you like.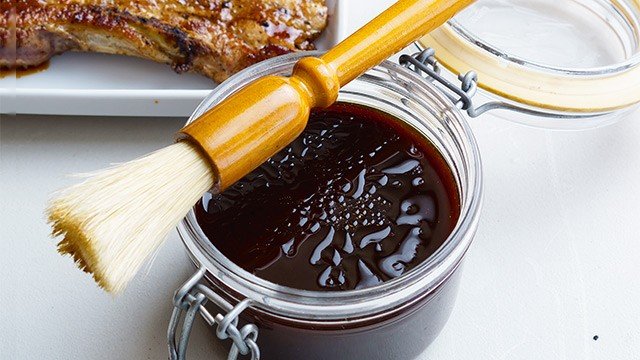 All-Around Barbecue Sauce Recipe
Posted in:
Recipe
So, to get you started, try this basic barbecue sauce out before you begin adding and mixing in ingredients to find the perfect combination for your taste.
Basic Barbecue Sauce
Takes 15 minutes
Makes 1 1/2 cups
4 cloves garlic, peeled, finely chopped
6 tablespoons brown sugar
1 tablespoon vinegar
1/2 cup barbecue marinade
1 1/2 cups tomato sauce
Salt and ground black pepper, to taste
1 In a medium saucepan over Medium heat, mix all the ingredients, stirring until it comes to a boil. Lower heat to a simmer, about 5-10 minutes. Let simmer until all the sugar has dissolved, vinegar has evaporated, garlic has cooked through, and mixture has thickened slightly.
2 Remove from heat. Transfer to a jar and let cool. Use as recipe directs.