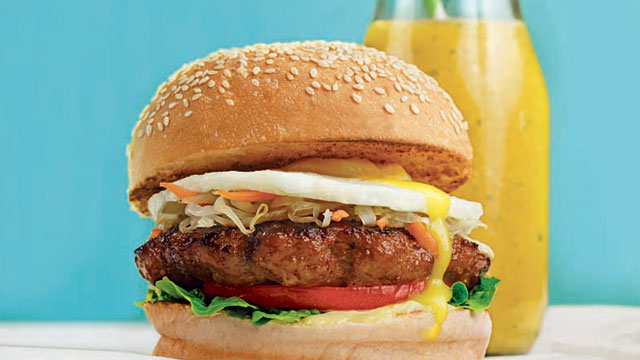 Not everyone has a grill. Whether it's the charcoal-filled ihawan, the gas-powered kettle grills, or the electric indoor kitchen appliances that have coils running through the underside of the grill grates, these grills are great when you are craving food with the inihaw flavor. It's not, however, essential in making a good burger at home.
What you need for a good burger is good beef, a good seasoning, and the knowledge of how to use a pan to cook the juiciest, most flavorful burger you will ever sink your teeth into. 
If you're curious how to make a good burger without a grill, here are all the tips you need to make it at home: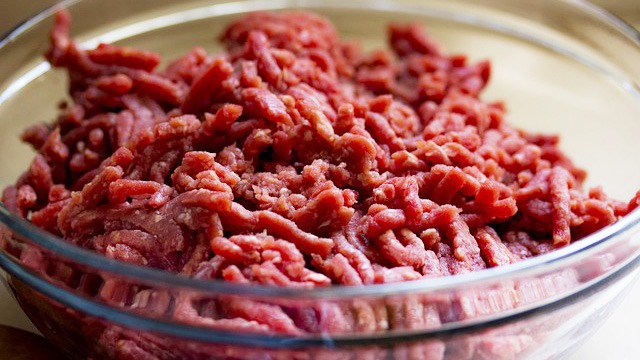 1 It's all in the meat. 
We've said it more than once that the best ingredients make the most delicious dishes. For burgers, it's doubly true. Not only is the meat the star in the patty, but it's also the main flavor you will be tasting when you bite into it. That means, your beef should be as fresh as you can get it. No amount of seasoning or sauce will cover up bad-tasting beef so invest in ingredients, and you'll reward yourself later. 
(By the way, you can certainly make equally delicious ground pork or chicken burgers. Again, get the freshest meat you can and for these two meats, remember to cook it well done for best results.)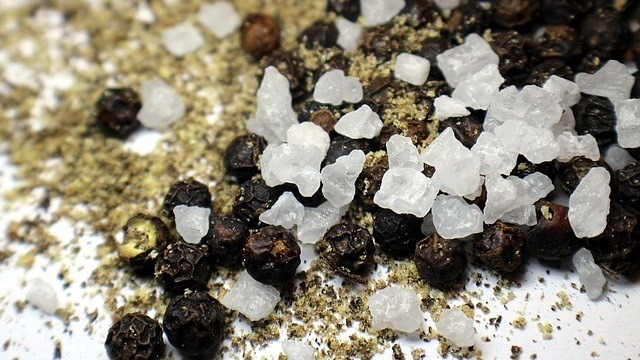 2 Season it well right before cooking. 
Salt and pepper are the universal savory seasoning. This duo enhances flavors and since a burger is all about the taste of the beef, let the flavor of the meat shine through! You'll want to add the salt right before placing a seasoned patty in a smoking hot pan. (Don't forget to make the dimple in the center of the patty!) 
If you want to add other seasonings–dried herbs, ground spices, aromatics– it's good to mix it in well before forming the patties for the best flavor and then remember to cook a small portion to test for seasoning before forming into patties. 
ADVERTISEMENT - CONTINUE READING BELOW
Recommended Videos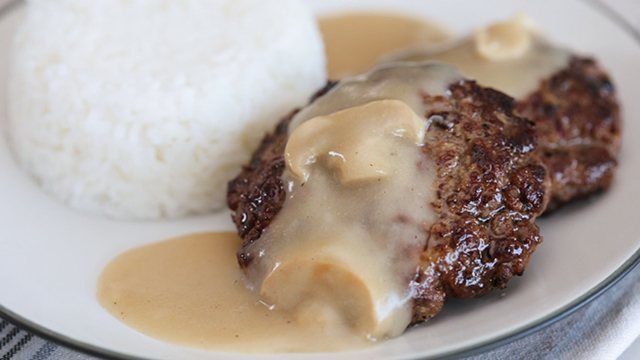 3 Heat it up right. 
Since you don't have a grill, you will have to make do with a pan. The best pan for burgers is a heavy duty one, preferably a cast iron pan which can retain heat better than other kinds of pans. A stainless steel pan can be just as good a cast iron one but honestly, the best pan is the one you have so grab one and place it on your burner over high heat and let it get smoking hot.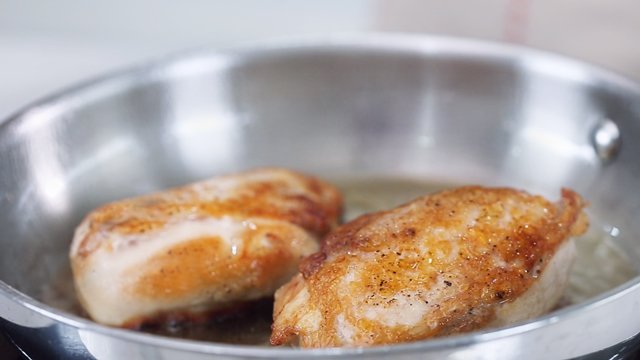 4 Sear the meat. 
Now that you have your pan smoking hot, add a little oil, swirl it around to get just as hot as the pan, then place your burgers in the pan. Don't crowd them! Just like any other dish, crowding will inhibit the sear and instead steam your food so be patient and let your burgers sear before flipping.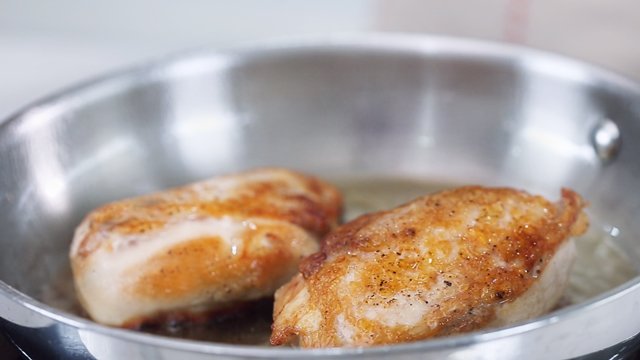 WATCH: How to Pan Sear Perfectly
Posted in:
Cooking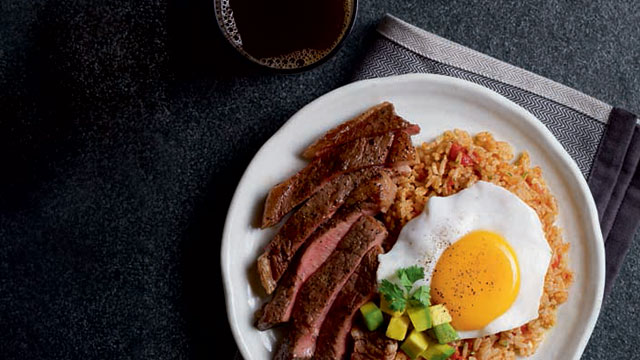 5 Let it rest. 
Once you've seared and cooked your burger, you should take a page from those who love steak and let your burger rest after its time in the heat. The same theory applies: by letting the meat rest,  you allow the juices to settle back into itself, resulting in a burger that won't ooze its juices as you take a bite.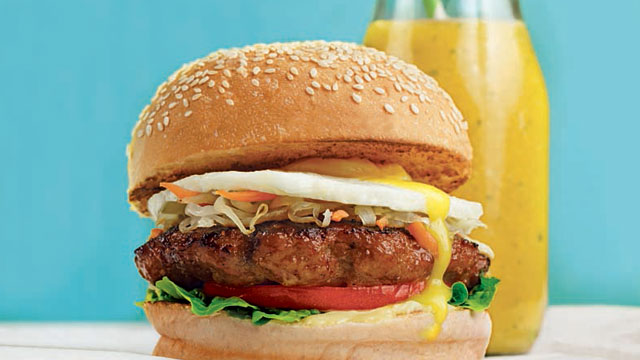 6 Top it up. 
The best part is this last part. No more waiting to indulge in your burger because you can put it on a bun, top it with lettuce, tomatoes, and onions, and slather it with your choice of spread. You can even chuck all these and just pour on the creamy mushroom sauce for an awesome burger steak meal.  
Whatever you choose, know that your burger-loving days does not end if you do not have a grill. A grill gives great flavor and is a fun kitchen appliance to have but even without it, you can still have a fantastic and appetizing burger meal with just your stove and a pan. The key is really how you make your burger, and this is where you can shine your brightest in the kitchen.