You can make your simple kangkong dish even better. We already know how delicious a snack is when kangkong has been fried to make crispy kangkong. Make adobong kangkong then stir in some chili-garlic sauce for a little aromatic heat.   
You can even just steam it and serve with bagoong for perhaps the most simple way of cooking it. 
You know you just leveled up your kangkong game when you top it with a generous handful of chicharon or pork rinds, crushed just enough that you get a bite of its porky crunch with each stem.
Here's the recipe so you know how to do it right: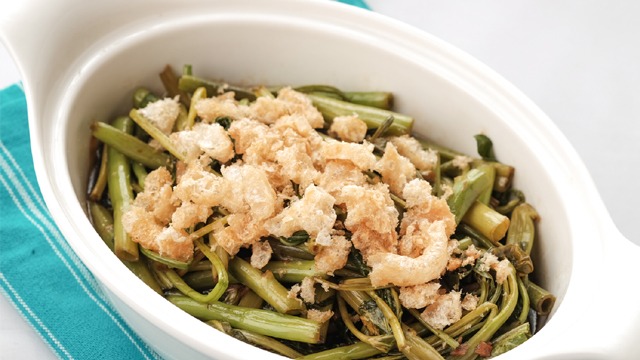 Adobong Kangkong with Chicharon Recipe
Posted in:
Recipe
Craving for more deliciously simple kangkong recipes? Try these: