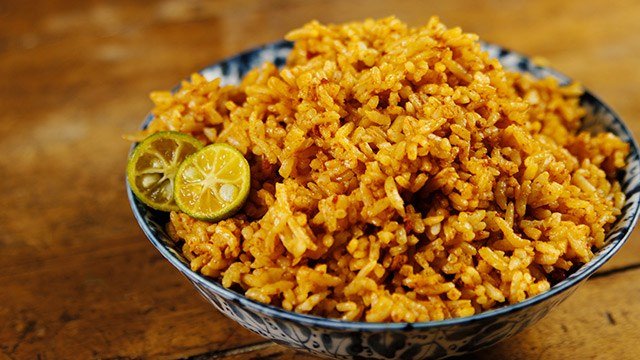 This fried rice recipe has rich and flavorful aligue (crab fat) mixed into it!
1 teaspoon atsuete
3 tablespoons hot water
1 tablespoon olive oil
1 tablespoon minced garlic
1/3 cup crab fat
3 cups cooked rice
salt and pepper, for seasoning
calamansi, for garnish
1 Soak atsuete in hot water; strain out seeds.
2 Heat olive oil in a frying pan or wok. Add garlic and crab fat. When mixture starts to bubble, add atsuete juice.
3 Add cooked rice and toss to until rice is fully coated.
4 Season with salt and pepper, and serve with calamansi.