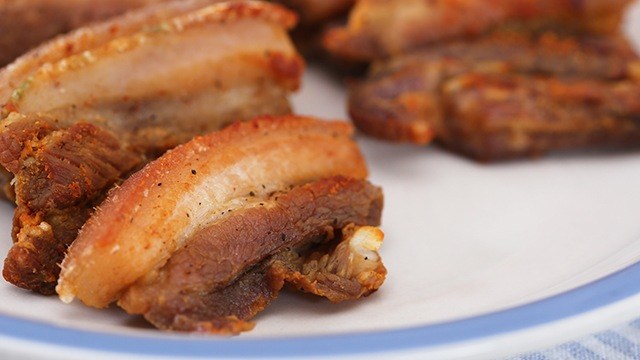 Homemade bacon is easy to make! All you need are pantry staples and thinly-sliced pork belly and you're good to go.
Bacon Liempo
Prep time 10 minutes
Cooking time 20 minutes
Serves 5
1 cup white vinegar
1/2 cup minced, chopped
1 1/2 tablespoons fine salt
1 teaspoon black pepper
2 cups water
1 kilo pork belly, sliced
cooking oil, for frying
1 In a small bowl, combine vinegar, garlic, salt, black pepper, and water. Stir until salt is completely dissolved. Set aside.
2 Arrange pork slices lengthwise in a large container and pour the vinegar marinade over them. Leave in the refrigerator for a couple of hours or overnight.
3 When ready to cook, place pork strips on a chopping board and pat dry with paper towels to remove more excess liquid.
4 Heat oil in a large pan. Fry pork strips until golden brown and crunchy at the edges. Blot the fried pork strips with paper towels to remove excess oil. Serve while hot.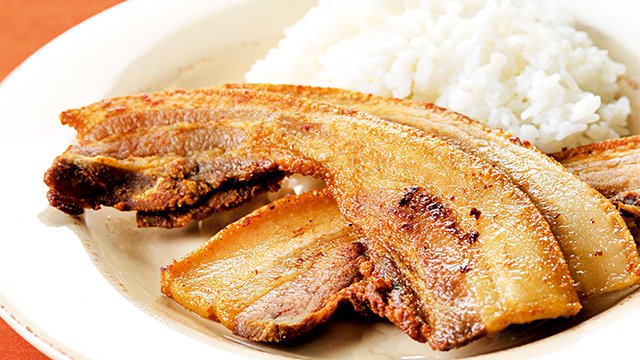 Bacon Liempo Recipe
Posted in:
Recipe