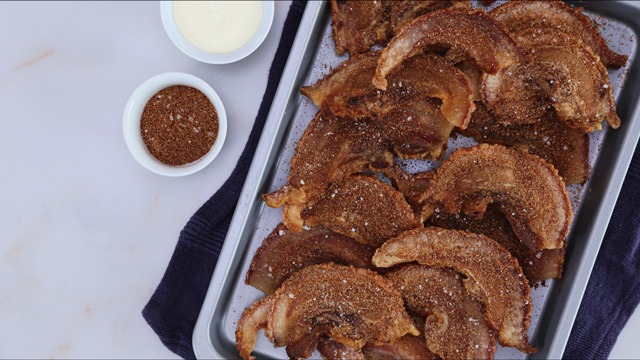 Pork belly is truly a favorite amongst Pinoys. From the lechon kawali to the roast pork belly recipes, we know the preferred cut of pork is the pork belly. It's no wonder that even the chicharon made from pork belly is addictive! 
We used the bagnet made from pork belly, and we transformed that into picture-perfect slivers of crispy, crunchy pork chicharon, only meatier. Then, we leveled up the flavor profile with a sprinkling of an addictive spice blend and served it with a homemade sour cream that anyone can make. 
Once you get a taste of this version of the chicharon, you'll be craving batch after batch of this irresistible snack to pair with your favorite brew or to eat as is. 
Here's the recipe: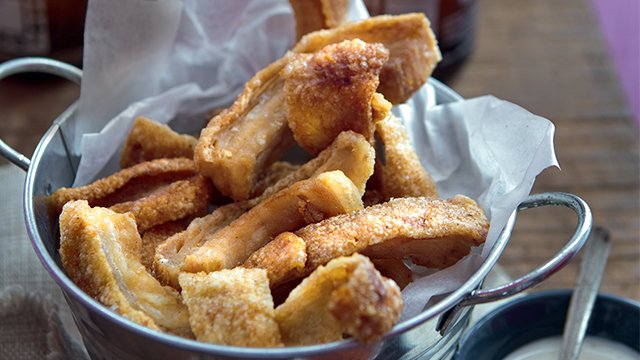 Bagnet Chicharon Recipe
Posted in:
Recipe
We sliced these thinner for maximum crunch but if you like your chicharon with more heft, slice thicker portions as desired. Don't forget the sour cream! 
For more crispy pork recipes: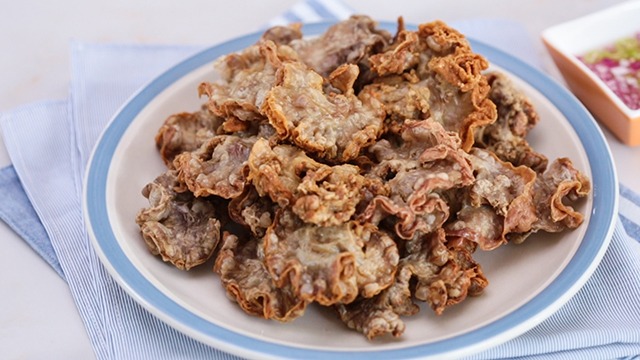 WATCH: How to Make Chicharon Bulaklak
Posted in:
Cooking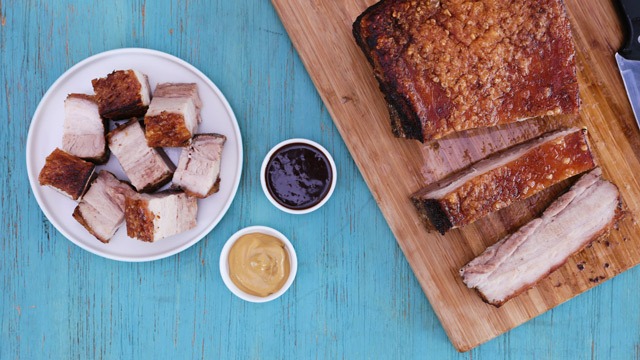 WATCH: This Is How You Make Lechon Macau
Posted in:
Baking